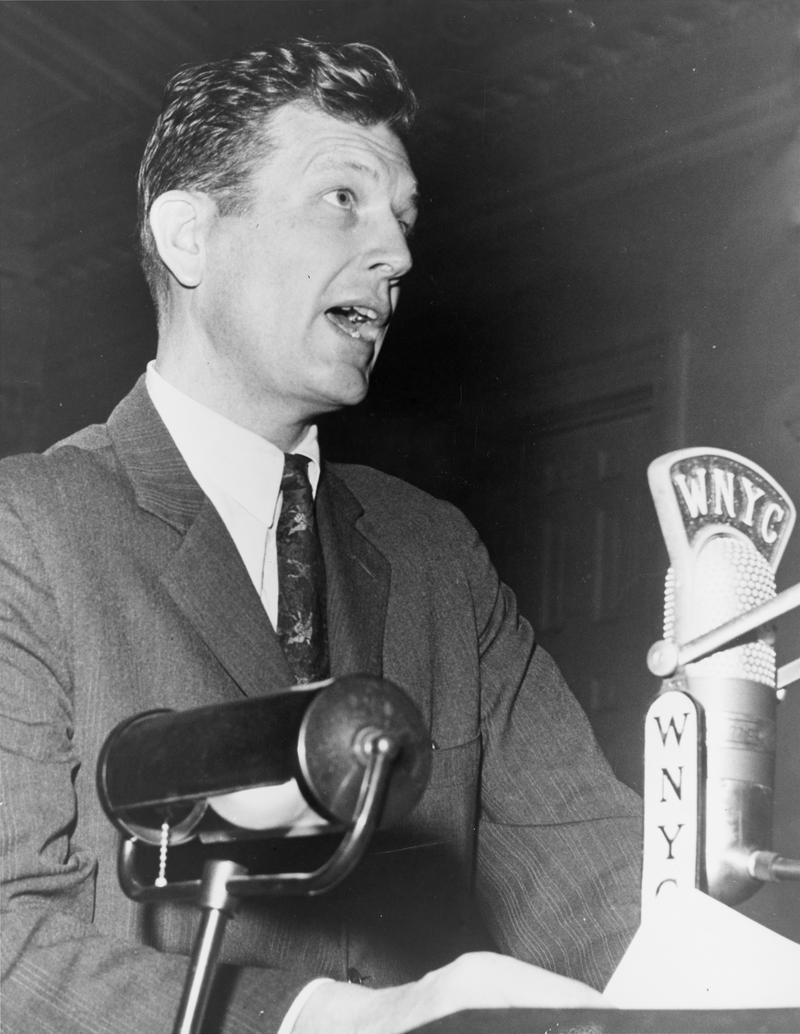 This episode is from the WNYC archives. It may contain language which is no longer politically or socially appropriate.
From card catalog: Seymour Siegel interviews John V. Lindsay, Congressman, 17th district, discussing Civil Rights bill before Congress.

Seymour N. Siegel asks Congressman Lindsay what he thinks will happen with the bill: it will be passed, maybe adjusted slightly. Job opportunities (FUPC) and public accommodations are the most controversial aspects. He gets quite a bit of mail against the bill. He corrects some common misconceptions about the bill. People don't pay enough attention to the details, and the press isn't filling in the gaps. He doesn't predict any need to compromise on the bill but stresses the importance of public support.

Siegel asks about Johnson's war on poverty. Lindsay respondes, the public may be deluded into thinking it will solve the problems of the city; it may be a good first step, but 60% has already been proposed. He stresses the importance of youth employment measures. Calls it a band-aid approach when surgery is needed. Housing and schools are the most important issues.

Siegel asks for information about the proposal for a department of urban affairs, which Lindsay supported but was voted down.

Foreign Aid bill. The situation in Vietnam is a mess. De Gaulle and France; China.
Audio courtesy of the NYC Municipal Archives WNYC Collection
WNYC archives id: 70377
Municipal archives id: T438