Kickin' It in Queens as Spain Advances to World Cup Final
This afternoon, Spain made history by defeating Germany 1-0 and reaching the World Cup Final for the first time.
Germany came in to the match as the favorite, riding on huge victories over Argentina (4-1) and England (4-0). The winning streak came to an end when the Germans failed to come back after a 73rd minute goal by Spanish defender Carles Puyol.
At the Casa Galicia, a private Spanish social club located on 31st Avenue and 37th Street in Astoria, Queens, fans were ecstatic.
"What a game!," said Chris Vasquez. "This is what we've been waiting for our whole life."
Like many other members of the Casa Galicia, Vasquez's parents immigrated to the United States from Spain. During the game, recent Spanish immigrants mingled with 2nd and 3rd generation families, some of whom don't speak any Spanish, but come to the club to watch games and maintain their cultural connection.
The Casa Galicia was founded in 1940 to serve immigrants from Galicia, a rural region in Northern Spain. Previously, the club was located in the East Village in the building that now houses Webster Hall. The club moved to Queens in 1994. Its 2,000 members come for events from around the five boroughs, as well as surrounding New York City suburbs.
After the game, young Spanish-Americans waved Spanish flags and played traditional Galician bagpipes in the streets, setting down Astoria's Steinway Street in celebration.
Spain will go on to face the Netherlands in the final game this Sunday, July 11. Neither of the two finalists have ever won a World Cup. 
--
PLUS: WNYC sent a producer to Loreley, a German restaurant and beergarden in the Lower East Side, to talk to fans at the end of the game. Watch the audio slideshow.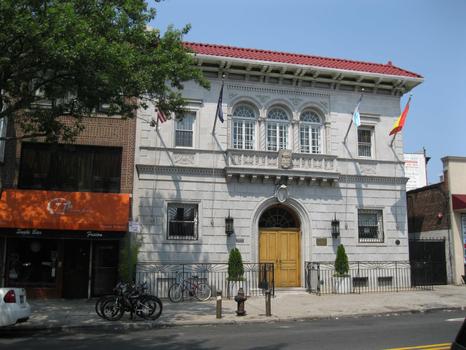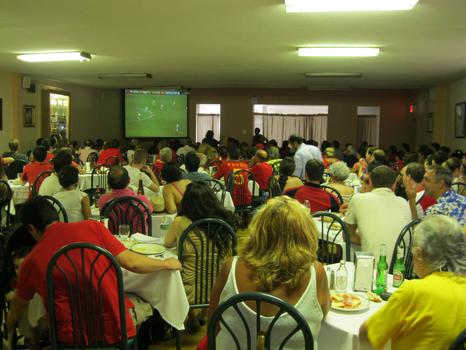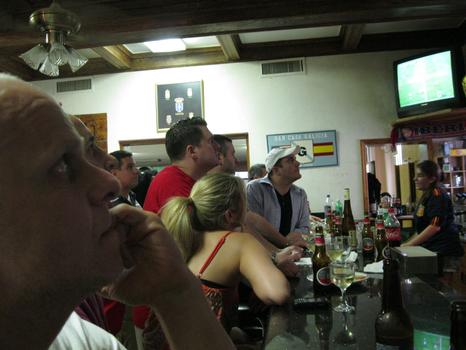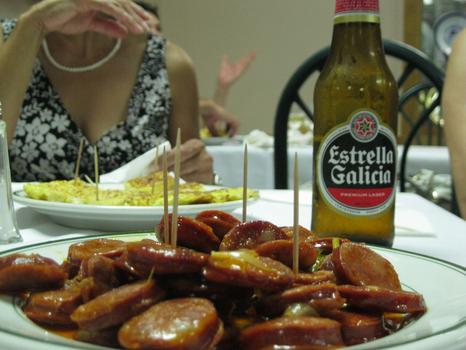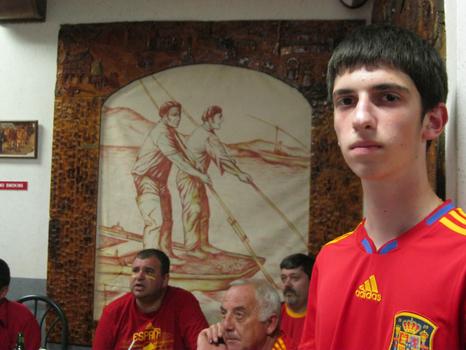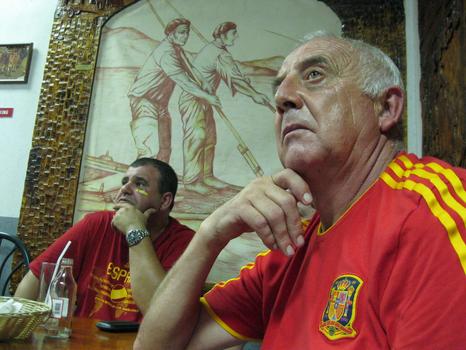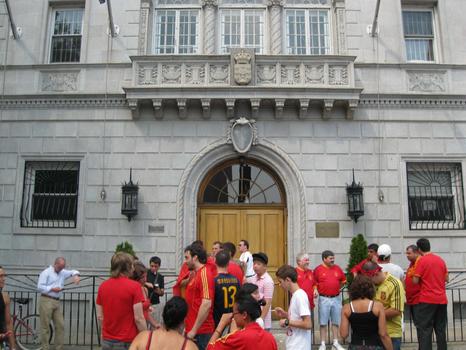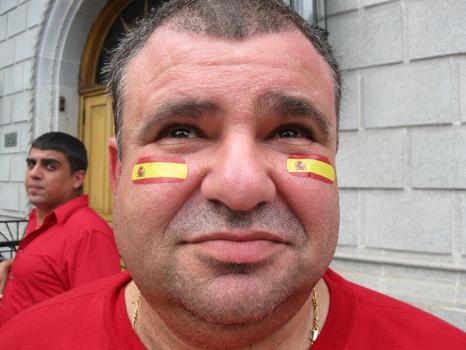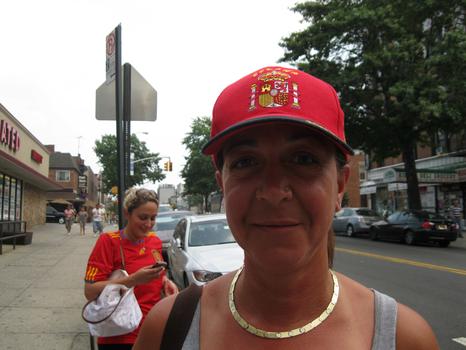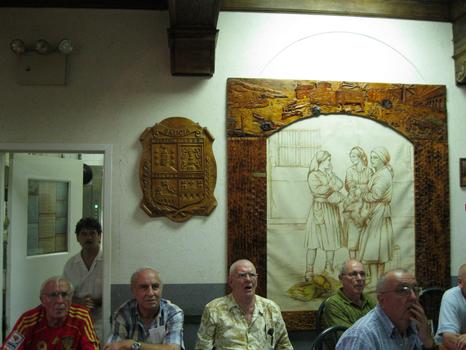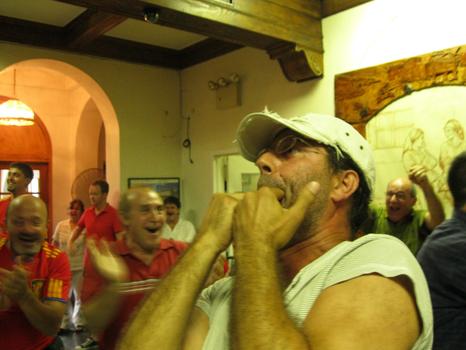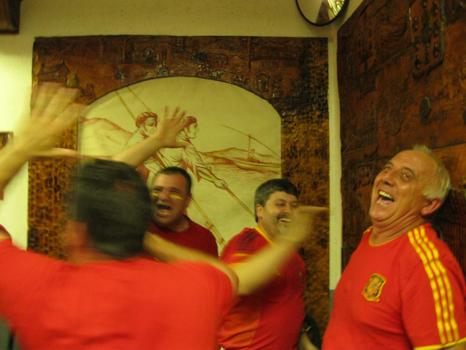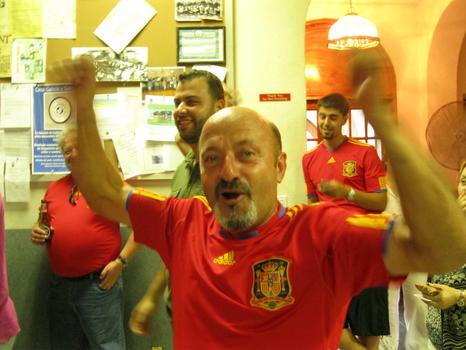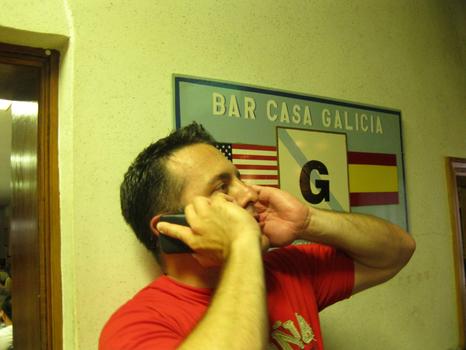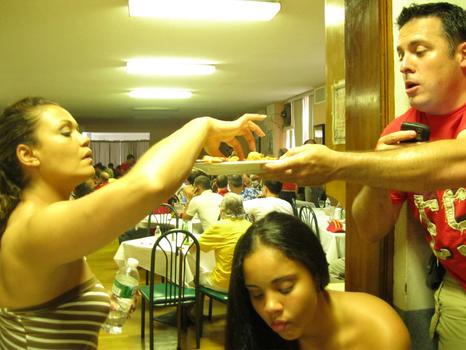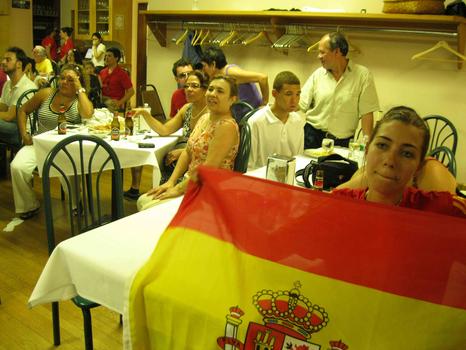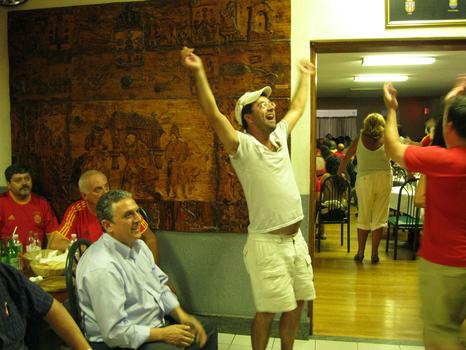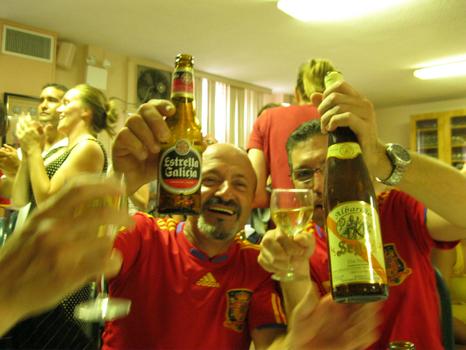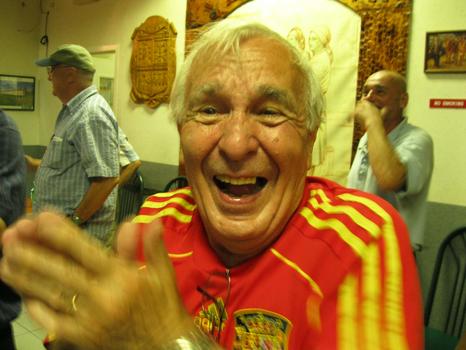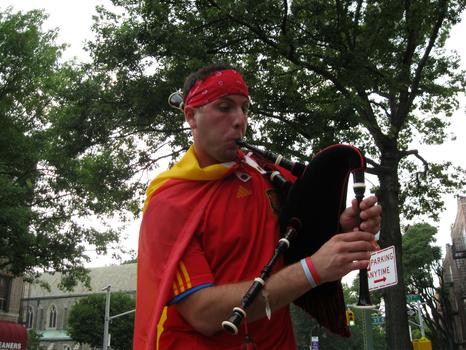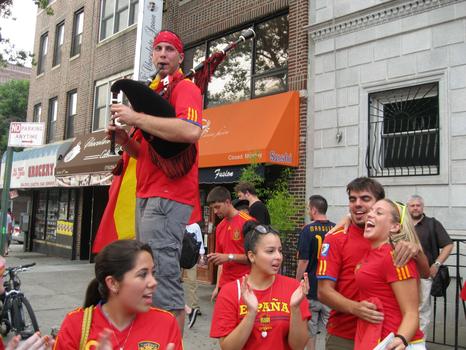 of