The Takeaway
How to Keep Migrating Birds Away from the Gulf Oil Disaster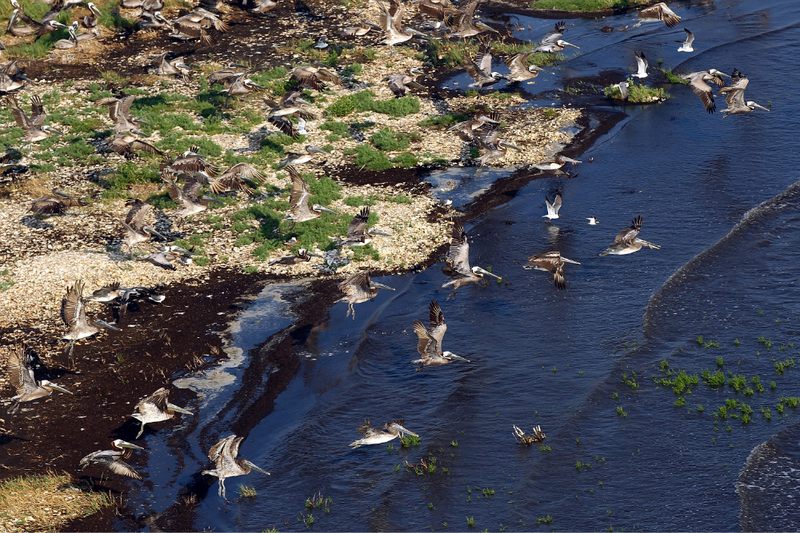 Millions of migratory birds are getting ready to head south, right into or through the Gulf of Mexico and the biggest environmental disaster in decades. That is a toxic combination. So a little known federal agency, the Natural Resources Conservation Service, is working fast to convert up to 150,000 acres of private land, mostly farm land, into alternative bird habitats. The idea is to lure the loons and mallards away from the tainted waters of the Gulf and threatened surrounding wetlands.
Dr. Tom Moorman of Ducks Unlimited in Mississippi says that the risk varies by species and habitat, but the real danger will come if a tropical storm or hurricane brings the oil further inland to fragile marshes. He's working to convert rice paddies into wetlands for the project.
Dave White is the chief of the Natural Resources Conservation Service, an agency within the U.S. Dept. of Agriculture. He explains why farmers are signing up to turn their land over to the birds.