You think you're hot? Imagine being encased in fur. Then think about how hot you would be.
Sweltering days like today can pose a real threat to pets, particularly dogs, says veterinarian Jefferson Israel.
"You just don't want treat your pet like you do on a cool day," says Israel. "You have to be cognizant that of the fact that [the heat] is going to be a stress for them."
Cats, for the most part, can regulate their own temperatures, Israel says. They almost never overheat unless they are in a closed environment in direct sunlight, like a locked car.
Dogs should be kept as cool as possible, he says, either in an air-conditioned room (preferable) or out of direct sunlight, near a fan, and with two to three times the usual amount of water, or a tray of ice cubes.
"If you want to exercise them during the day, no frisbee playing, no long walks," the vet says. "You want to do that early in the morning, at dawn or at dusk."
The American Kennel Club has issued a heat advisory to dog owners in the region. Among their list of recommendations: walking your dog on the grass or on dirt. Asphalt can get hot enough to burn the pads of dogs' paws.
The AKC also recommends not trimming or shaving your dog's fur, which helps regulate its body temperature and protects from sunburn.
Symptoms of heat exhaustion in dogs include a protruding tongue and excessive panting, or graying gums due to a lack of oxygen.
Owners should also listen for a gurgling sound caused by mucus that can collect at the back of the dog's throat.
"You can clear that mucus with your finger hooked at the back of the mouth," says Israel. It's fairly simple, he says, to "pull out a big wad of mucus or phlegm."
Israel also suggests mixing lemon juice into the dog's water in order to help keep the dog's throat clear.
Of course, you can also go shopping. The Cool K-9 Evaporative Cooling Dog Reflective Safety Vest goes for $48.75 on Amazon. And a carton of six non-dairy, gluten free, low-cal (fruit delight or peanut, apples, and banana) smoothies will run you $6.99. To keep it simple: a cooling bandana lined with reflective tape goes for $4.99.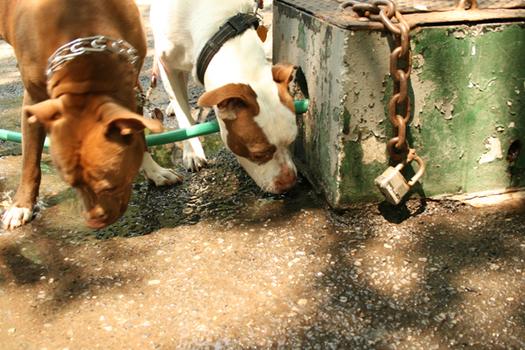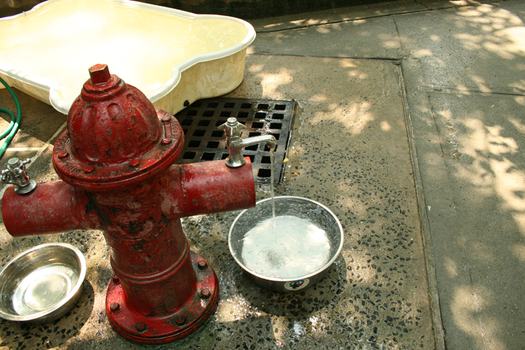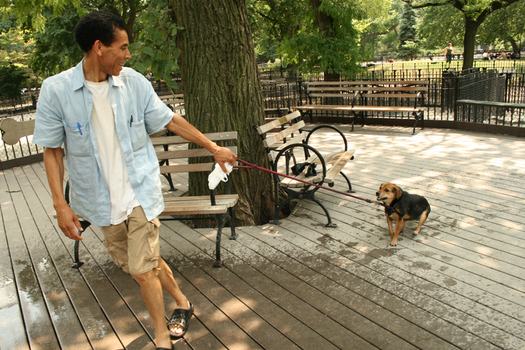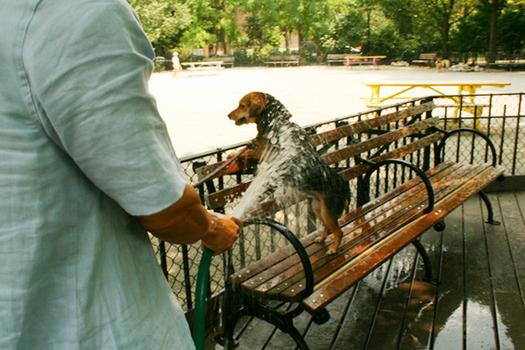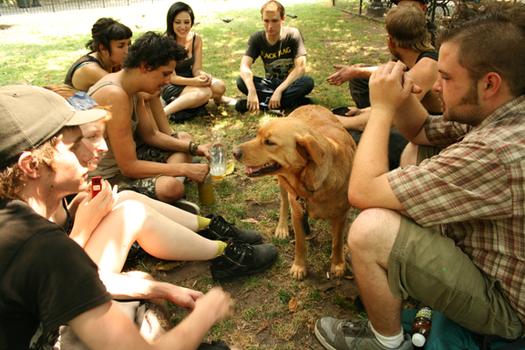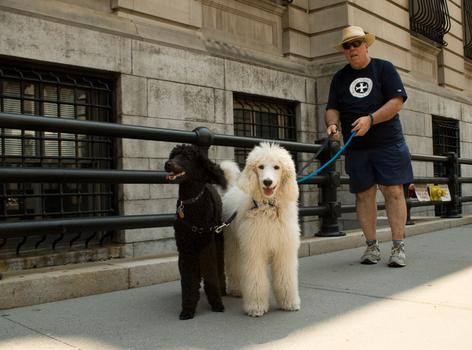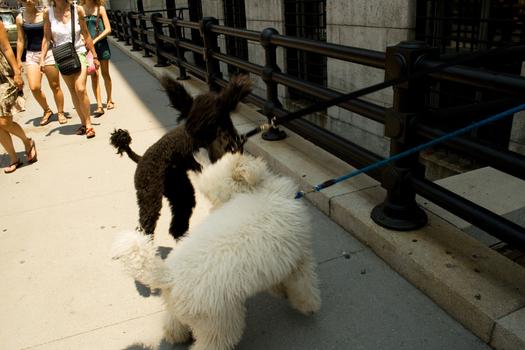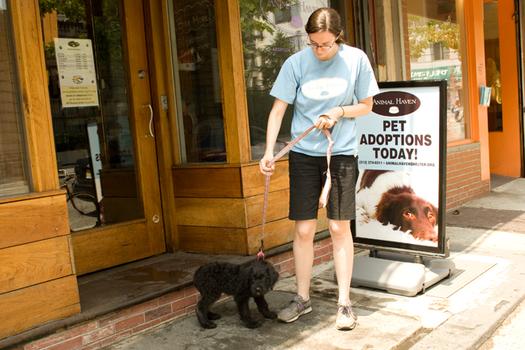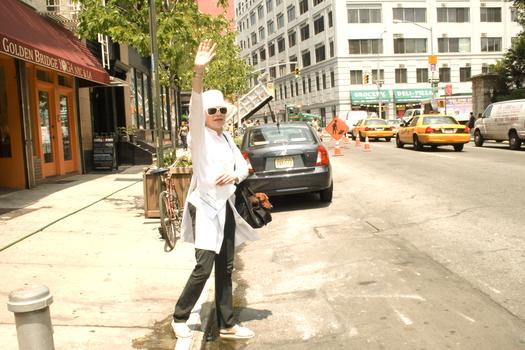 of