Seven Steps to Adjust an Officer's Attitude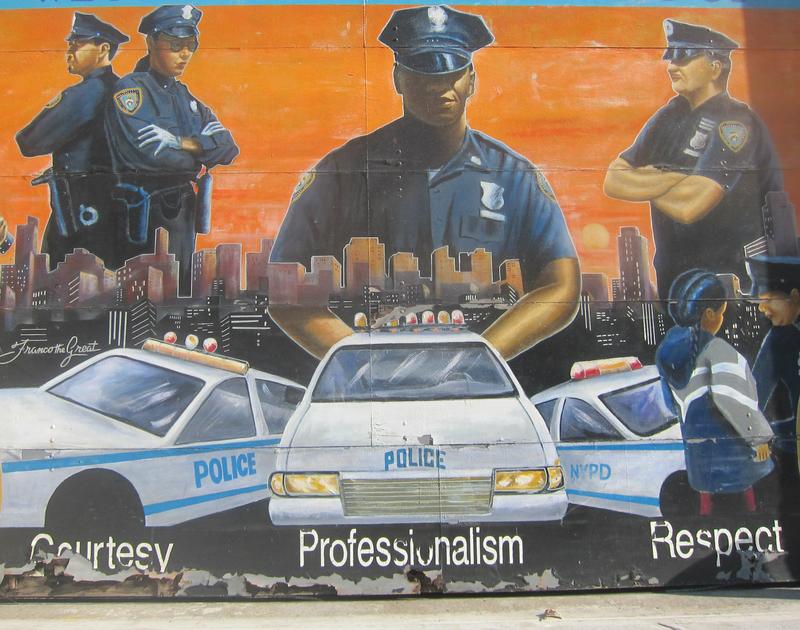 A new NYPD training program will encourage officers to have respectful encounters with the public. The program riffs off the slogan that's already plastered on the side of every police car in the city: courtesy, professionalism, and respect.
Mayor Bill de Blasio and Police Commissioner Bill Bratton announced the initiative at the 25th precinct in East Harlem on Thursday. De Blasio said the last administration's "incessant focus" on stop, question and frisk encounters had eroded trust with the community. Police Commissioner Bill Bratton added that the way the NYPD communicates with the public has the power to inflict wounds. "Cops in this city, and indeed around the country, get in more trouble with their mouths than with any of the tools we give them like clubs, guns," Bratton said.
The NYPD's Seven Steps to Positive Community Interactions
1. Whenever possible, introduce yourself. Provide name & rank.
2. Actively listen to people you're encountering.
3. Keep an open mind about the information you're receiving.
4. Be patient with the people you're serving.
5. Know the resources that are available to help people with their problems.
6. Make every reasonable effort to address the needs of people asking for help.
7. Whenever possible, make sure every encounter ends on a positive note.