For almost his entire professional life, from the late 1940s well into the 1990s, my father worked as an engineer in heavy construction. He helped build petroleum cooling towers and plants that processed nickel, the metal found in everything from rechargeable batteries to guitar strings. Over his life, he also took pictures—thousands of them—assiduously chronicling everything, including his dingy work sites. Among photos of our family vacations, he kept images of refinery operations, open-pit mines, and mining camps.
I stumbled upon a stash of these pictures on a recent visit to my mother's house (my father passed away almost two years ago) and was riveted by the brutal honesty of the pictures. In so many of them, the surroundings couldn't be bleaker: scarred earth, industrial machinery, matte skies that seem perpetually filled with dust. But they reveal a strange and wretched beauty as well. 
In seeing them, I couldn't help but think of the New Topographics photographers of the 1970s, whose seminal images forced us to contemplate the implications of our man-altered landscape. Or the work of renowned contemporary shooter Edward Burtynksy, who, in a recent project exhibited at the Corcoran Gallery in Washington, D.C., chronicled the ways in which oil has transformed the earth around us. To be sure, my father's images aren't as elegant or composed. But the reality they reveal—lots of destruction—is just as powerful. He also didn't set out to showcase environmental degradation. My dad was proud of what he did, proud of some of the engineering feats he was a part of, and the pictures he took were a way of recording work that he found meaningful. (That's him, below, to the right, standing before a microwave tower in Saudi Arabia, in the '70s.)
But with the spill in the Gulf growing at ever calamitous proportions, the photographs also proved difficult to digest. I'm one of those bleeding-heart crunchies who likes to think I can maintain a low carbon footprint. I ride a bike, keep clothes until they're worn out and recycle my batteries. Certainly, I was aware of what my father did, but in an abstract way: we moved around a lot, to obscure international locations, near power plants and dams. (Civil engineering is not really one of those professions that captures the average child's imagination.)
Looking at the pictures, however, made me realize that my life, in a direct way, has been made possible by the extraction and processing of oil (and nickel and copper). Oil is what put food on our table. Oil is what funded our occasional family vacations. Oil is what sent me to college, allowing me the luxury to sit around and ponder the ways in which I could string words together. We never lived extravagantly. But neither did we want for middle class comforts. And I owe it all to oil.
It's easy to look at the industrial wastelands shot by the likes of Burtynsky and the photographers of the New Topographics and think of the damage as abstract, as something other people do. It's equally easy to wag our fingers at BP and demand a boycott of the company or an end to deep-sea drilling. But my father's photographs reminded me that I have not only played a role in our environment's misfortunes, I have personally benefited from them in the process—in ways that are greater and more profound than I would have ever cared to admit.
Note: To the best of my knowledge, all of the photographs here were taken by my father, unless otherwise stated. Photo caption information is taken from notes he placed alongside or on the back of each picture. By and large, I have left them as I found them. In some cases, due to fading, I digitally sharpened the photos to make details perceptible at standard web resolution.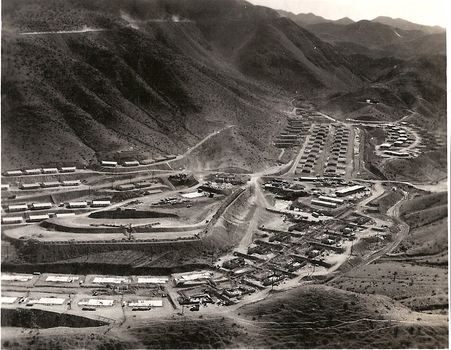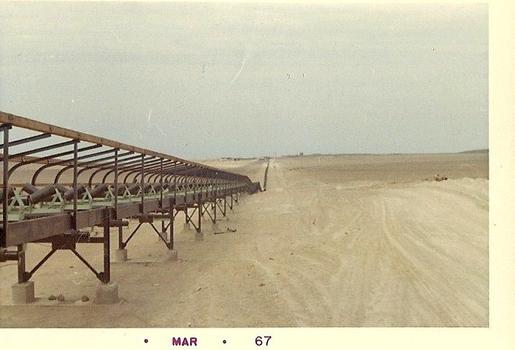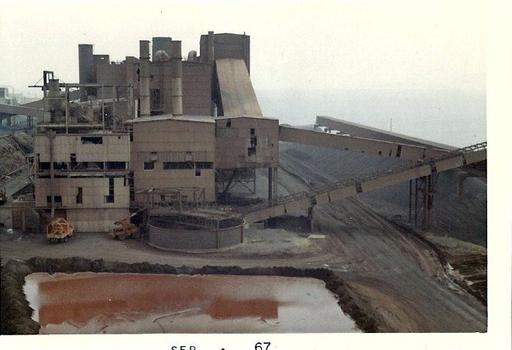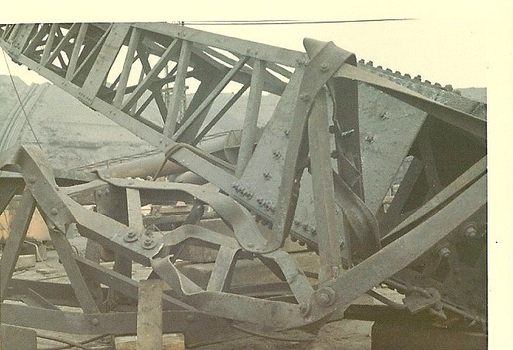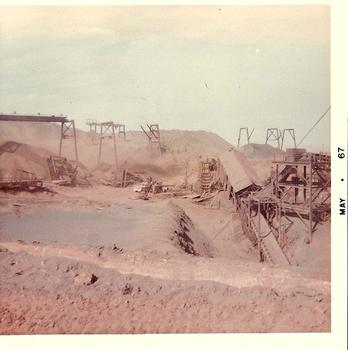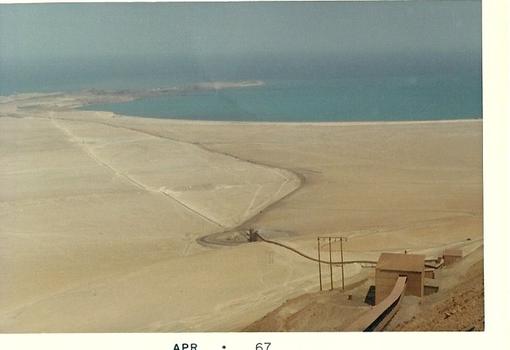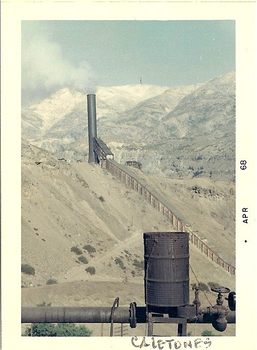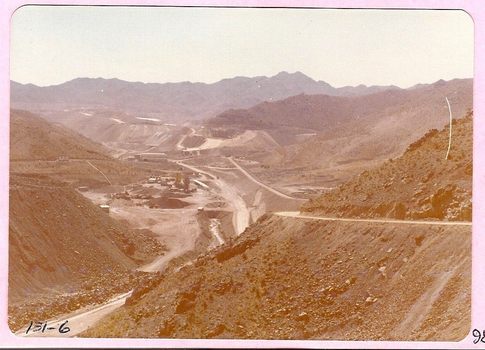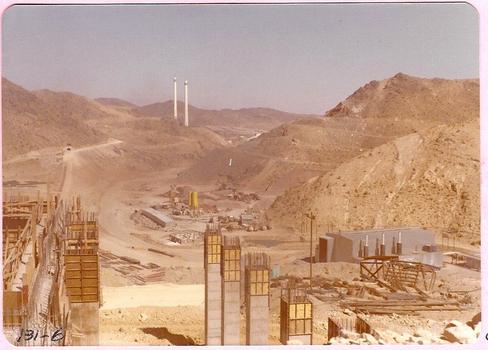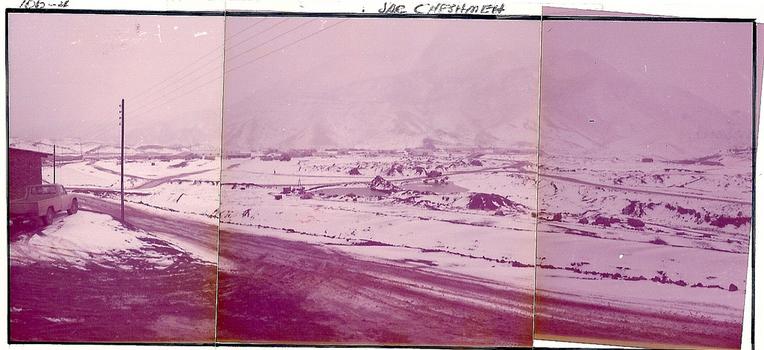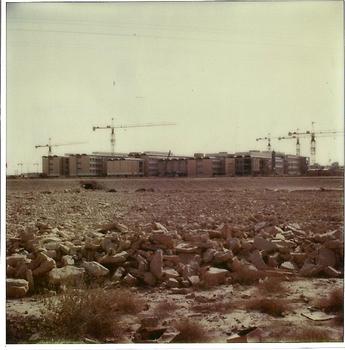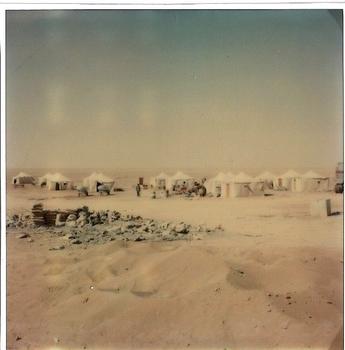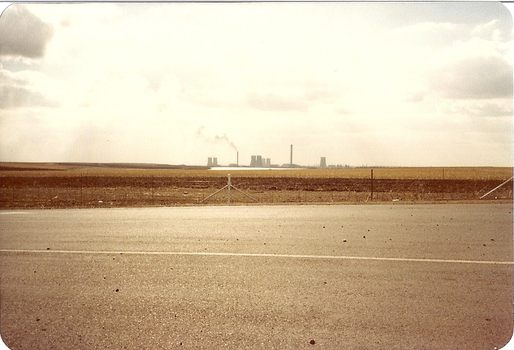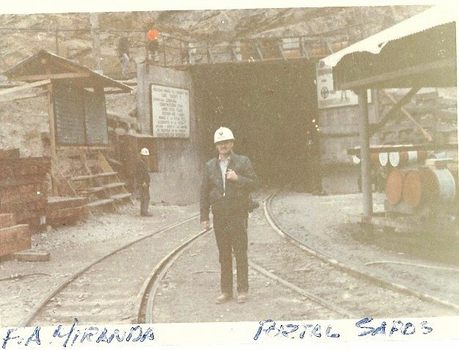 of