SpilLover: Balancing Oil in Times Square
When oil started gushing in the Gulf, Brooklynite Josephine Decker felt overwhelmed. She wanted to do something to call attention to the spill and start conversations about conserving oil. So she got a group of dancers together, dressed them in white, and had them balance small buckets of oil-like liquid on their heads. In Times Square. In the middle of the day. For two hours. With no talking.
Passerby stopped to watch the five dancers, taking pictures when the buckets spilled on performers' faces.
People had differing ideas about what it all meant. One woman thought the liquid was tea. Another thought it was a call to eat healthy, "balanced" food.
Decker and a few friends answered people's questions about the piece and passed out small slips of paper with suggestions on how to conserve oil, like "invite friends to a no-lights party" and "point out the freezing temperature in an over-air-conditioned store."
SpilLover will take place at 7th Avenue and 44th Street from 12-2 p.m. through July 3. At 3:30 p.m. on July 3, performers and the public can meet on the Manhattan side of the Brooklyn Bridge, walk across the bridge while balancing buckets, and then walk back across, scrubbing up anything they've spilled.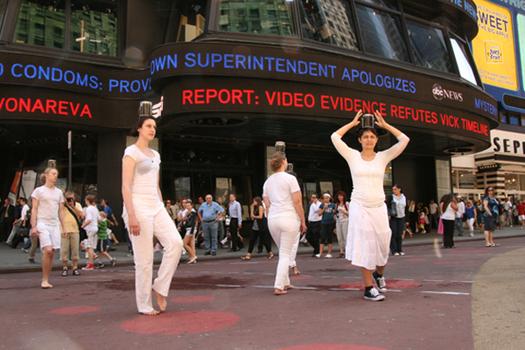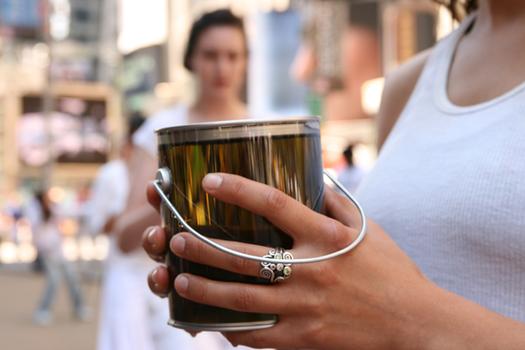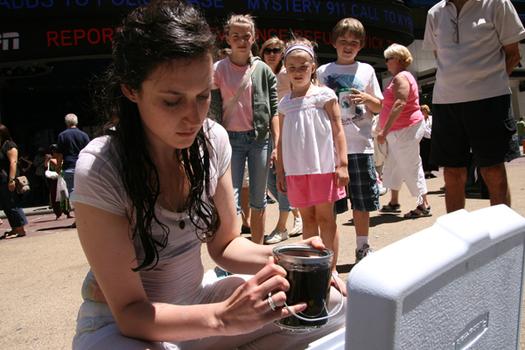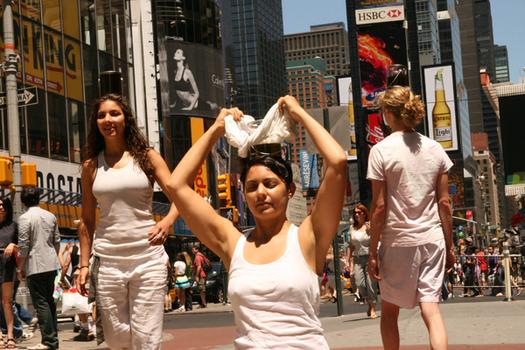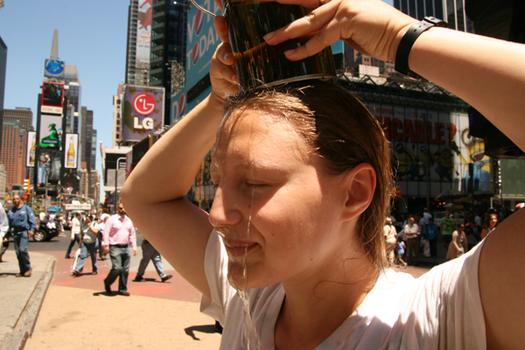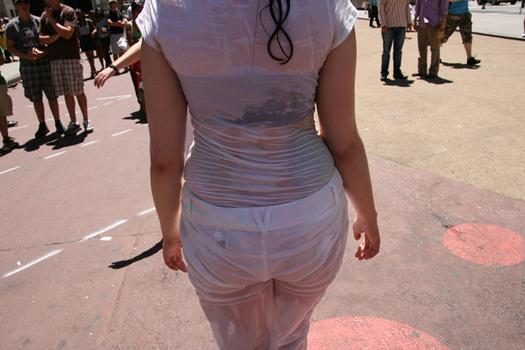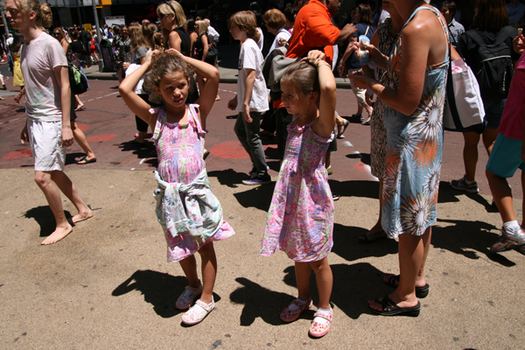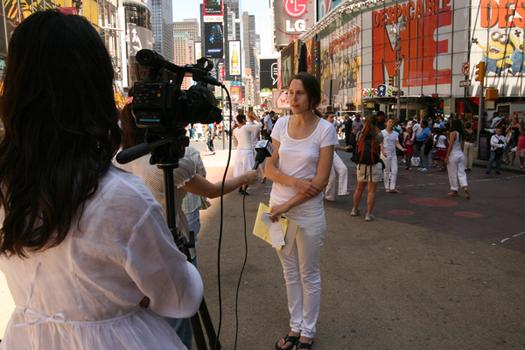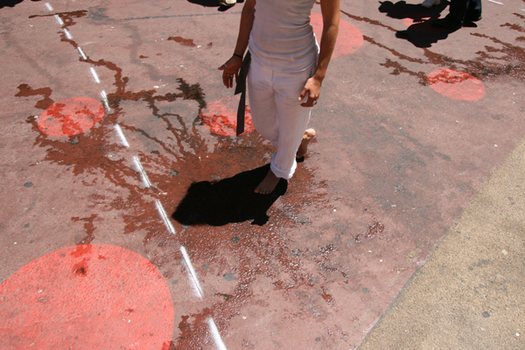 of