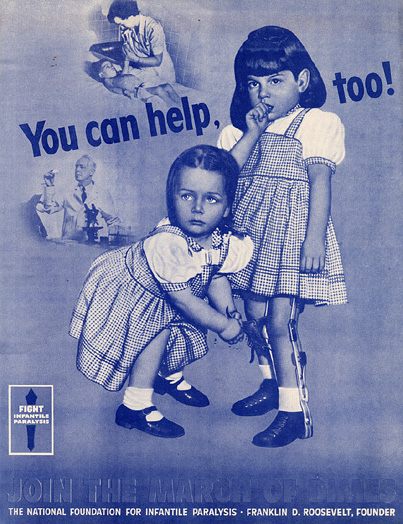 This episode is from the WNYC archives. It may contain language which is no longer politically or socially appropriate.
Speeches and performances for the rally of the opening of the 1953 March of Dimes campaign on the steps of City Hall. See 69476 for 1952 program.

Master of Ceremonies, Dave Garroway, introduces performances and speeches, points out that the cold weather is inhibiting the audience's applause. Calypso singers from Trinidad, the Trinidadians, sing a song about polio ("polio must go, it cannot stay," "really breaks my heart when it strikes a kid, so let's all join together and make this bid"). Helen Hayes, National Chair of Women's Activities, introduces this year's poster children, Pamela and Patricia O'Neil. Eartha Kitt speaks briefly about the previous year's polio epidemic and performs "Monotonous." Wally Cox (Mr. Peepers) performs. The mayor talks about the 1952 epidemic and gamma globulin, "this year we have the best chance ever ... to make this disease obsolete." The Trinidadians perform again. Vanessa Brown talks about the importance of the scientists' work on a vaccine. The Ames Brothers speak about polio fund-raising and perform ("String Along With Me"?). Joe E. Brown talks about wanting to help with the fund-raising and a letter he received from a child who had recovered from polio. Nadine Conner talks about being a mother in this time, mentions a March of Dimes movie, and sings a song. Performance of "God Bless America." WNYC sign-off followed by outro to music and news (neither is included).
Audio courtesy of the NYC Municipal Archives WNYC Collection
WNYC archives id: 69630
Municipal archives id: LT526