The Takeaway
Oil Gusher Reaches Far into Political Campaigns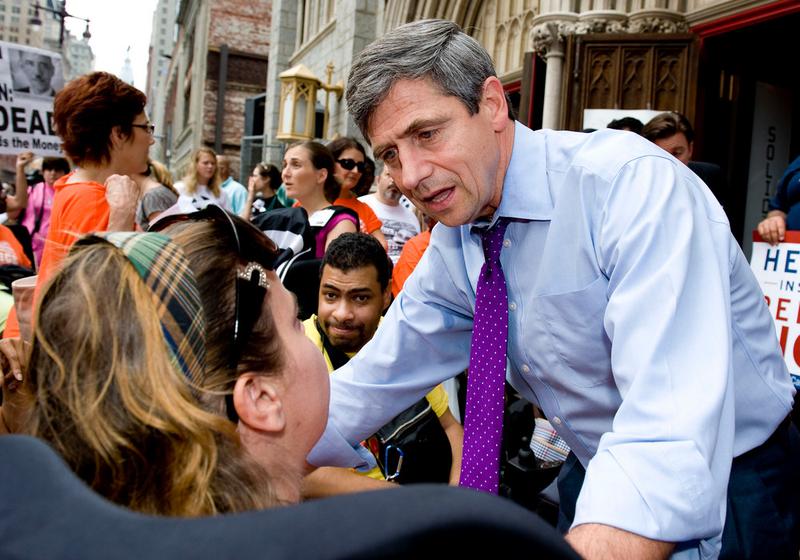 The Deepwater Horizon oil rig disaster is permeating political campaigns across the country, even far beyond the Gulf Coast. Candidates around the country are incorporating the event and its ramifications into their campaigns, whether or not they are directly affected by the spill.
Gary McDowell, a Democrat from the Michigan House of Representatives running for Congress, has made it a key talking point on the road. McDowell called for a permanent ban on drilling in the state's Great Lakes, warning that without this protection, they could become "the next victim of a tragic oil spill disaster like the one caused by BP." Representative Joe Sestak, a Democrat running for U.S. Senate in Pennsylvania, accused his opponent, Pat Toomey, of caring more about "Big Oil profits" in a political ad (which you can watch after the jump).
Miami bureau chief for The New York Times, Damien Cave, talks about the recent redirection of political campaigns to focus more on the oil gusher.