The World Trade Center Rises: Life on the Work Site
WNYC began visiting the World Trade Center site in April 2010 and continues to document the construction of One World Trade Center, the 9/11 Memorial, the transportation hub and the people working on the site.
On these hot blazingly hot days in June, the latest updates include nearly 20 floors with concrete poured, the placement of the granite tiles in the North pool of the 9/11 Memorial is near complete and construction has begun on the South pool.
In addition, the Subway sandwich shop, known as "the Hotel" opened on the 27th floor of the tower.
One World Trade Center: June 15 and June 17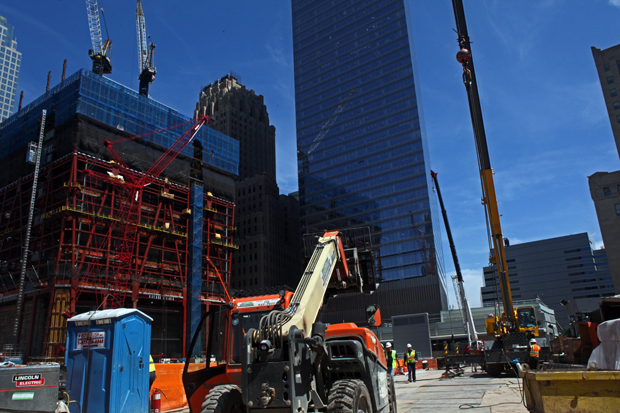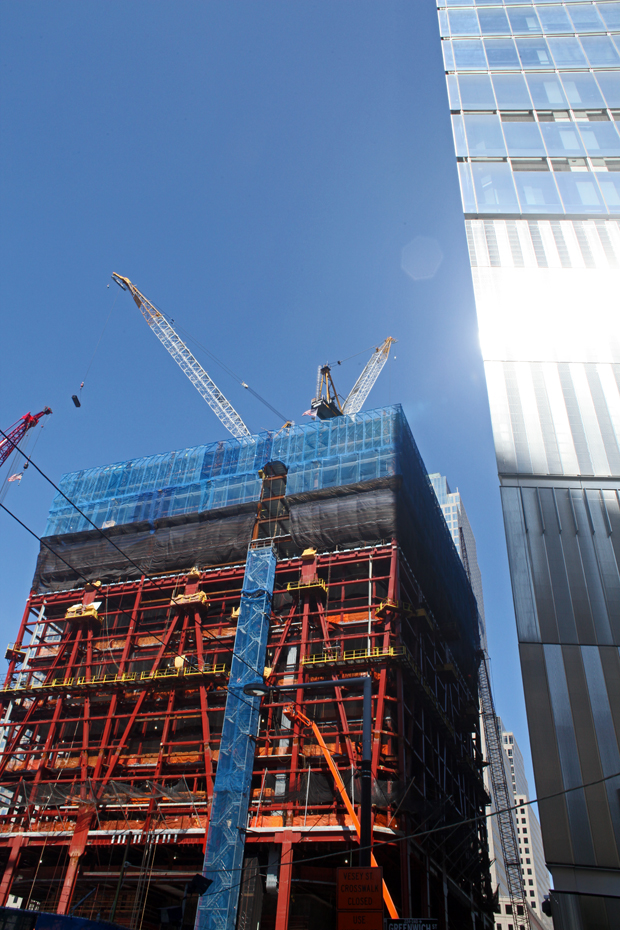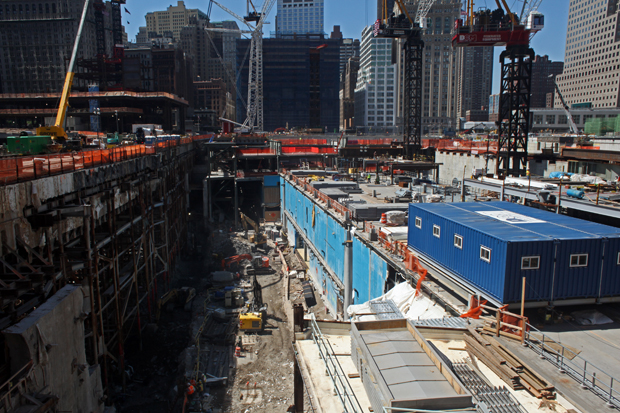 The restored No. 1 subway line will one day run through this channel.
The 9/11 Memorial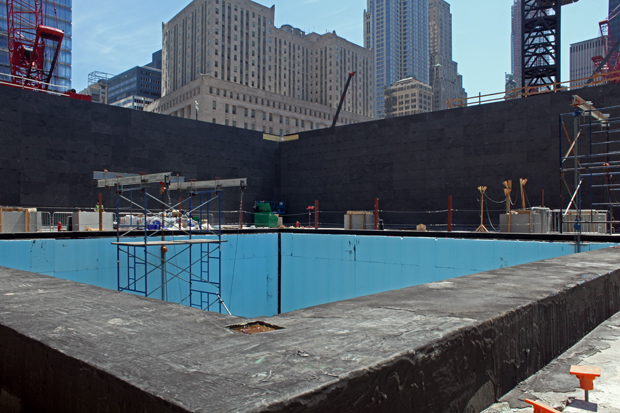 The North pool has been completely tiled, now concrete needs to be laid.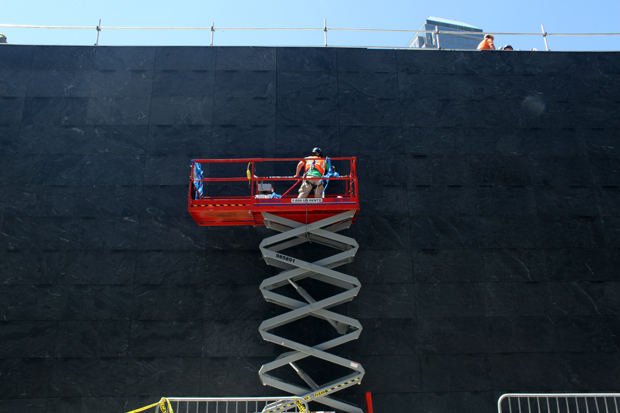 A worker is washing one particular tile because it is slightly lighter in shade than the others. They all must have a similar shade but not be too similar in pattern.
Life on the work site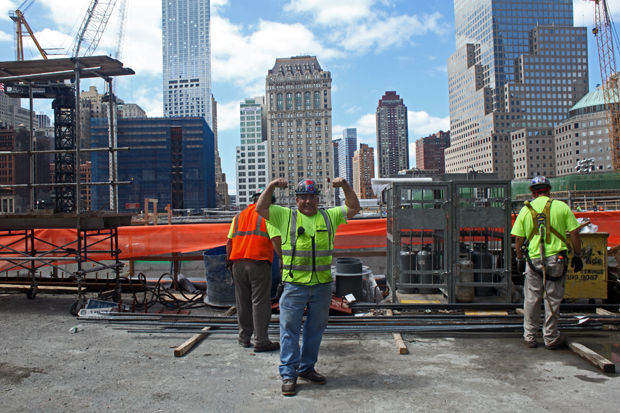 Johnny Flynn, the steel labor foreman. He says he's been in the construction business since 1968 and has worked at the World Trade Center site for 15 months.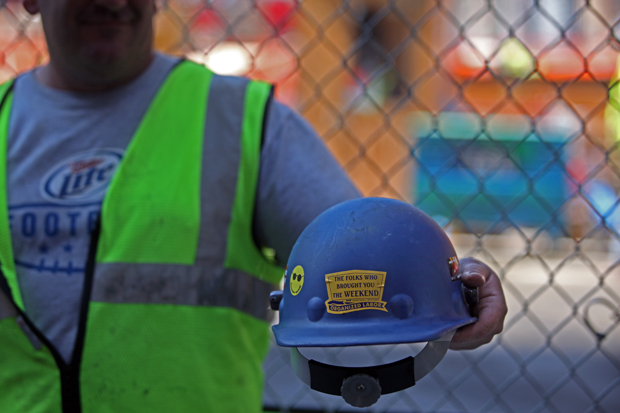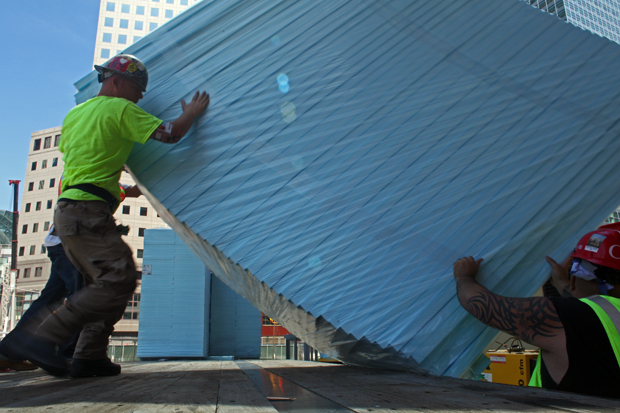 Workers unloading Styrofoam that will be used to construct ramps for transporting materials.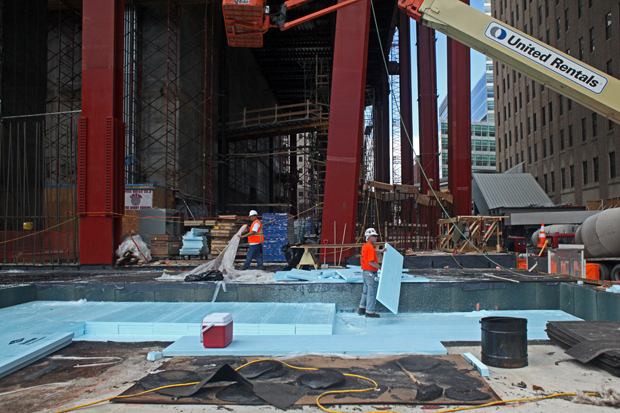 Workers building ramps.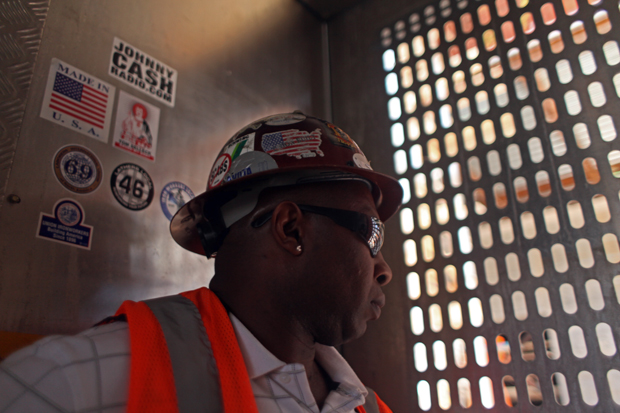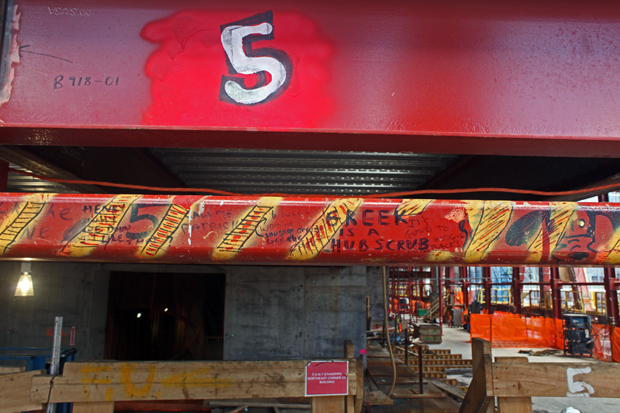 The fifth floor is nearly complete.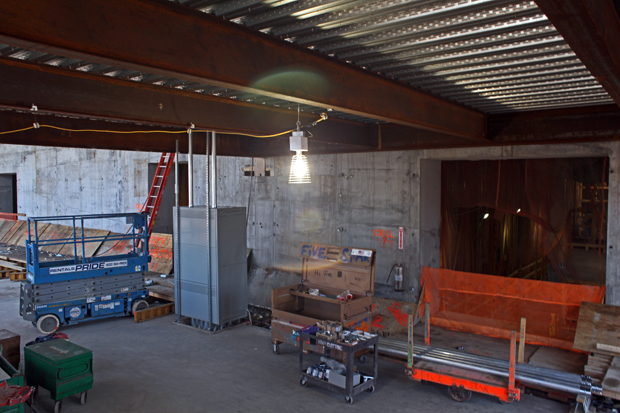 There are very few workers on this floor anymore.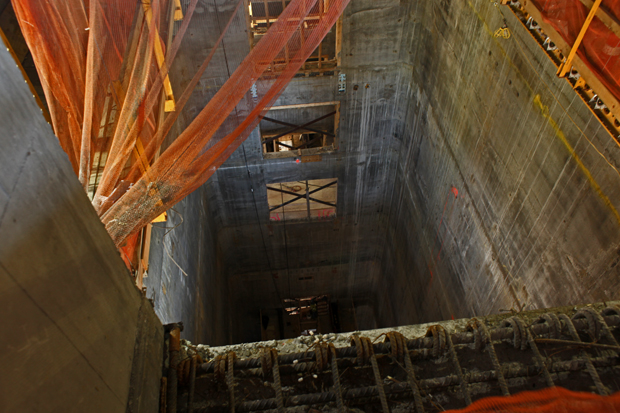 An elevator shaft.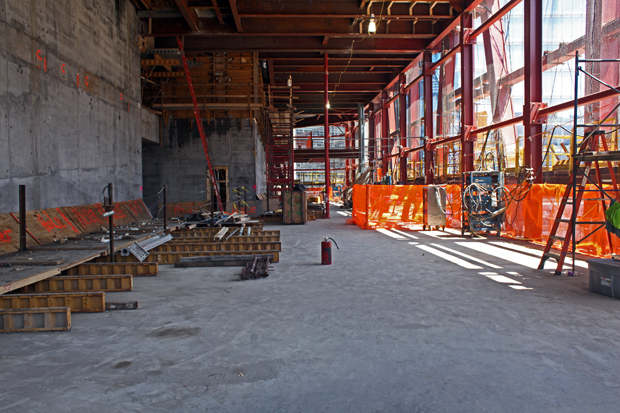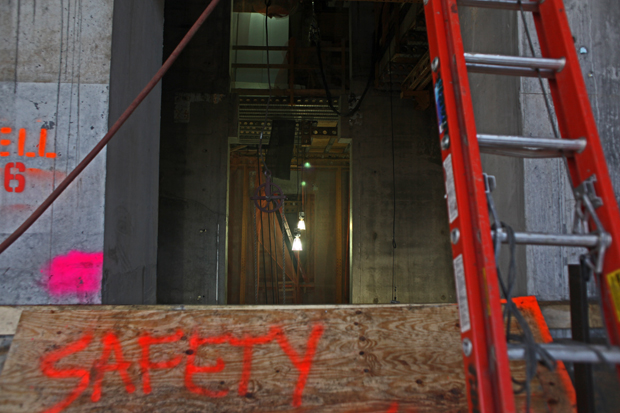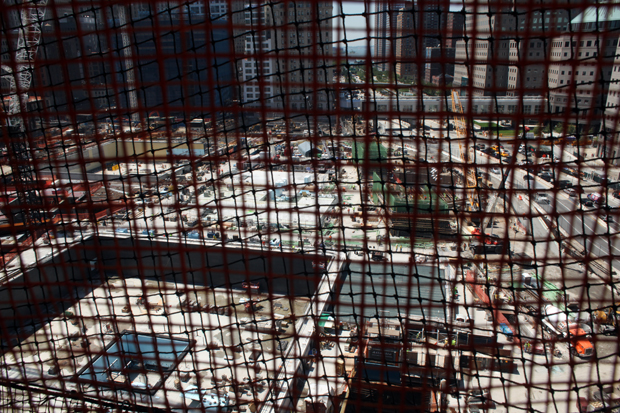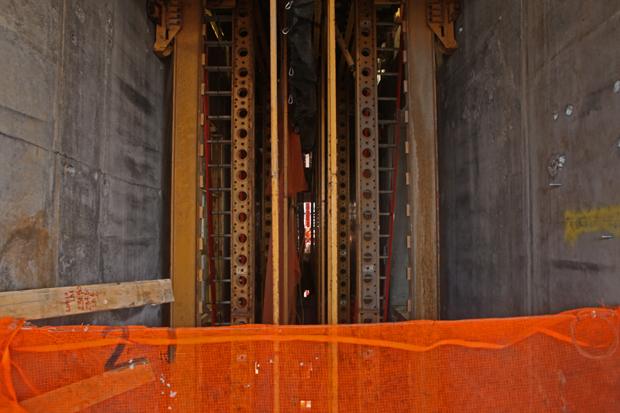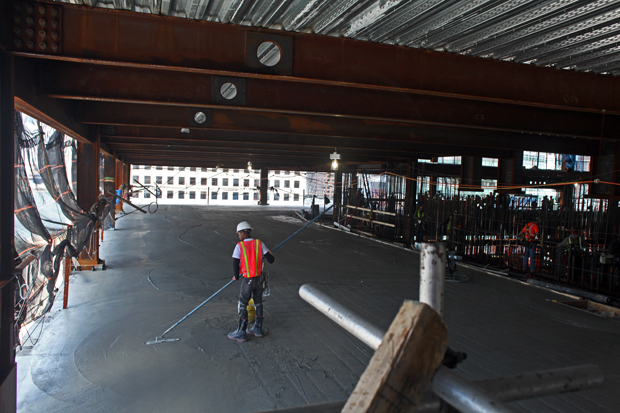 The 20th floor has freshly poured concrete.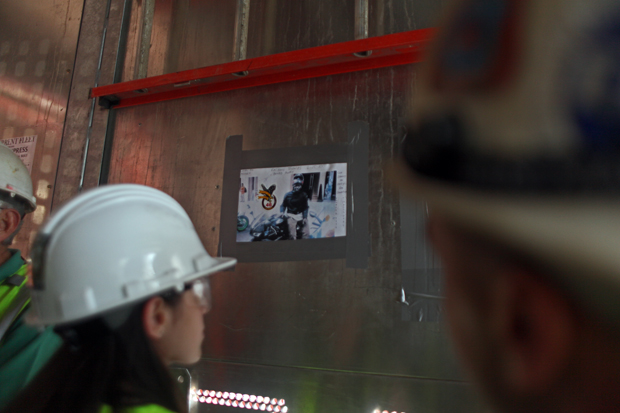 Signs are posted in elevators for worker who've become sick or recently died. No one has died on the construction site.