The Takeaway
Can Gen. Petraeus Turn Things Around in Afghanistan?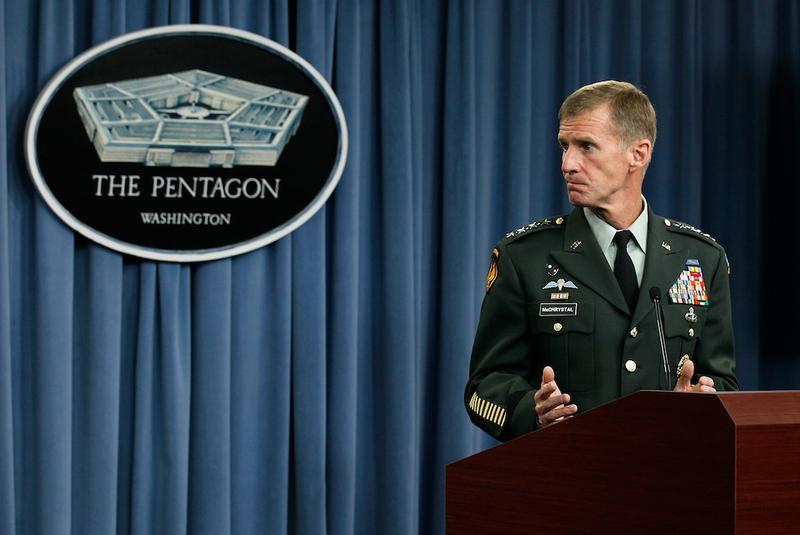 Less than 48 hours after Rolling Stone's profile of General Stanley McChrystal went viral on the Internet, President Obama relieved the four-star general of his job as the top U.S. commander in Afghanistan. General David Petraeus will now take over the post, leaving behind an opening at the Central Command in Iraq. Takeaway Washington correspondent, Todd Zwillich, was in the Rose Garden yesterday for Obama's announcement. He explains the political implications of the president's decision and the response it is getting in Washington. Even though the president tried to drive home the point that strategy was not going to change, this personnel upset has reopened the strategy debate in Washington.
Jen DiMascio, the Pentagon correspondent for Politico.com says that although Petraeus is credited wtih turning Iraq around, it remains to be seen if he can do the same in Afghanistan.