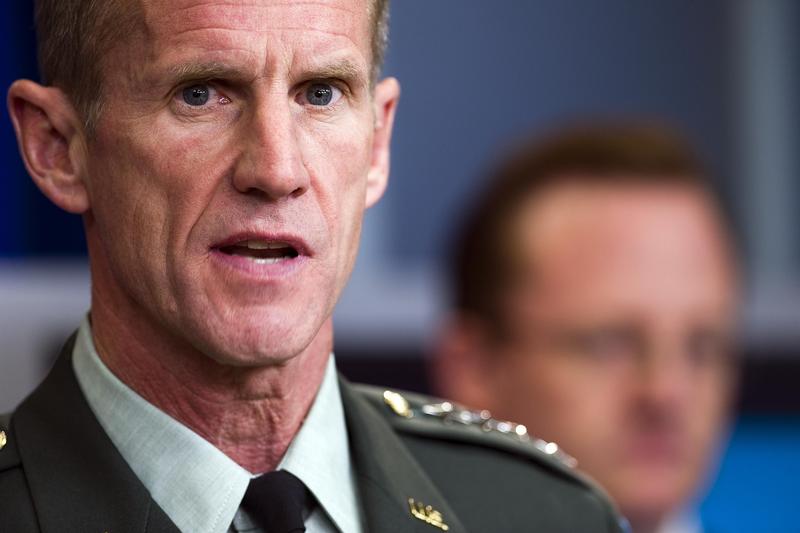 Gen. Stanley McChrystal meets with President Obama today, as the fallout from a Rolling Stone article remains front and center in Washington. In his article, journalist Michael Hastings (who was on The Takeaway yesterday) quotes the general and his aides making disparaging remarks about various administration officials, including Vice President Biden and the U.S. ambassador to Afghanistan.
McChrystal has apologized for the remarks. In a press conference yesterday, the president said the magazine article "showed poor judgment" on McChrystal's part. So, how will the president handle McChrystal's insubordination? Jonathan Alter, a columnist at Newsweek and author of The Promise: President Obama, Year One
, discusses the tension-filled history between Obama, McChrystal and other key players in U.S. military operations.