Vintage Brazilian portraits, the explosive landscapes of an Ohio-born painter and a collection of heroin baggies as art. Your guide to what's happening now.
Retratos Pintados at Yossi Milo Gallery. Since the late 19th century, Brazilian artists in the northeastern corner of the country have painted photographs to give black-and-white family portraits more drama. The resulting images are a fusion of two practices: too photographic to be paintings, yet too painterly to be anything but. The most intriguing aspect is the freedom that some artists (all anonymous) took with color and shading (see the young man's seriously snazzy suit, at left). As photography has gotten cheaper and more accessible, there has been a decline in the practice—making the show at Yossi Milo (which gathers roughly 150 of these images) into a rare treat. Opens Friday, in Manhattan. (Via Heading East.)
Heat Waves in a Swamp: The Paintings of Charles Burchfield at the Whitney Museum. Over a career that spanned decades, American landscape painter Charles Burchfield (1893-1967) depicted everything from urban nightscapes to rolling hillsides. What sets his work apart is the intensity of his color palette and the roiling style of his forms—especially the near-hallucinatory landscapes he made late in life. It is nature's transitory moments that he seems most obssessed by: a storm hovering on the horizon or a gust of wind rattling the branches of trees—all of it captured in ways that are downright electric. Opens today, in Manhattan.
Dinh Q. Lê, The Farmers and the Helicopters, at MoMA. In 1979, at the age of 10, Dinh Q. Lê fled Vietnam with his family for the United States. That same year, Apocalypse Now was released. His memory of the war, Lê has said, has been shaped as much by his own recollection, as it has by American film. The artist (who now divides his time between Vietnam and Los Angeles) explores this idea, among others, in his new solo installation at MoMA, mixing narratives of the war by Vietnamese locals with footage from various Hollywood war films. Opens next Wednesday, in Manhattan.
Jeff Soto, Lifecycle, at Jonathan LeVine Gallery. Otherworldly creatures and fantastical universes occupy the work of Jeff Soto, a California-based artist who had his roots in street art and illustration, but who in recent years has turned his attention almost exclusively to painting. His pop surrealism canvases frequently depict epic struggles, but in this go around—his third solo at Jonathan LeVine—will be more focused on personal issues of life and death. Opens Saturday, in Manhattan.
The Social Art Collective, Heroin Stamp Project, at White Box. For five years, the various members of the Social Art Collective have collected the tiny glassine bags used to transport and distribute heroin. Each of these generally comes stamped with the name of the strain, monikers that riff on everything from popular culture ("Obama" is the name of one type) to the nature of addiction ("Last Shot"). For the exhibit, the organizers have created over-sized prints of the palm-sized baggies—capturing the nature branding at its most illicit. Through next Tuesday, in Manhattan.
Interested in other New York area happenings? Check in with ArtCat or NY Art Beat for more.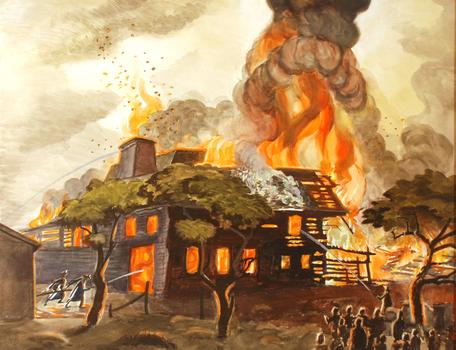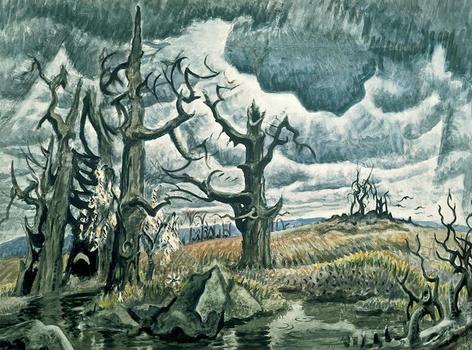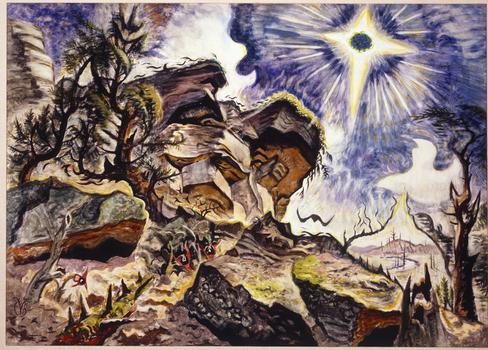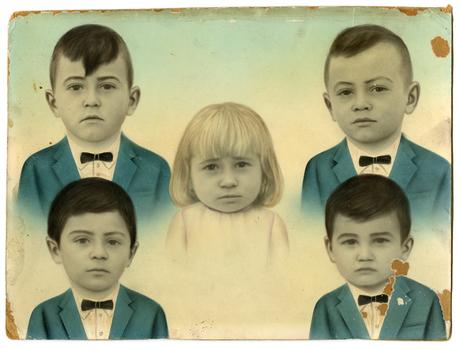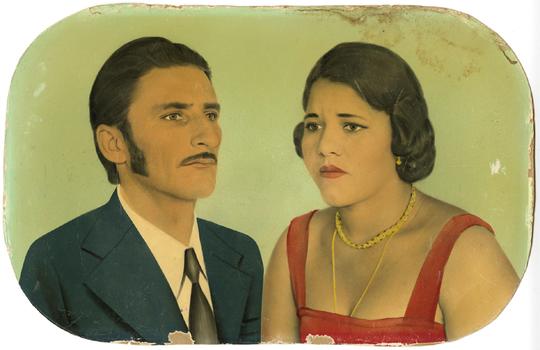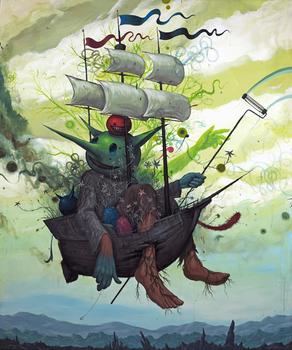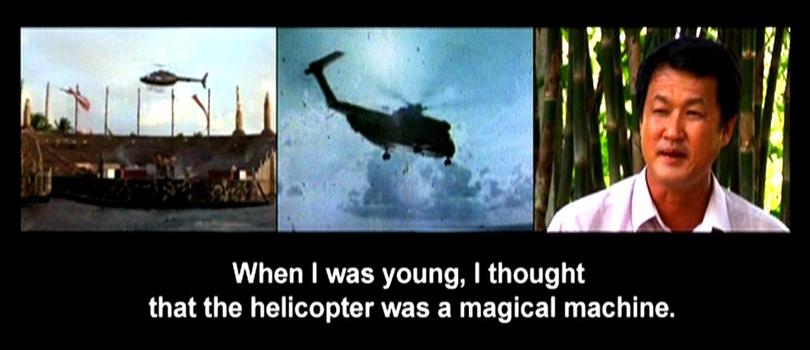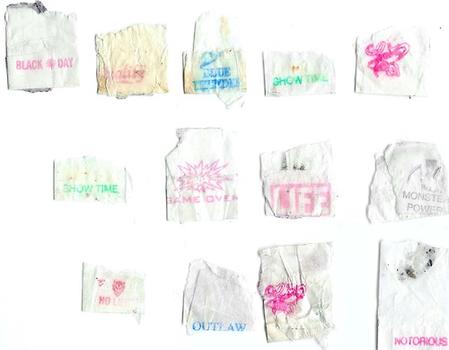 of