Celebrating the Solstice--New Yorkers Make and Take in Music
On the longest day of the year, there were over 1,000 performances in every borough and in every genre. From professionals to amateurs, electronic musicians to classical music aficianados, New York's latest and most cacophonous celebration, Make Music New York, filled the streets.
In DUMBO, Brooklynite Xenia Rubinos rocked two synths and a tape looping machine playing her unique blend of bi-lingual punk, soul and electronica.  Nearby, members of The Famous Accordion Orchestra standing on the pebble beach under the Brooklyn Bridge played while newlyweds took their wedding photos. 
In the meatpacking district, the Interactive Music stages displayed the latest possibilities in electronic music. In one corner, a sonic installation that rippled and vibrated bursts of nature sounds mixed with the honking of trucks delivering fresh hunks of meat to nearby factories.
Across from the Apple store on Ninth Avenue, half-a-dozen iPhone, iPad and iPod Touch wielding musicians performed an 8-bit version of Terry Riley's "In C." 
Chris Lavender, 37, milled around the performance space shaking and turning an iPhone in one hand and an iPod Touch in the other. He is one of the composers and creators of the software that allows Apple's wireless products to play along with "In C." 
Although Lavender is a professional musician, he half-jokingly, says he is "sick of playing with real musicians." He wanted to create software that is accessible to anyone. "Everything that the real musician could do with an instrument, but without an instrument, that was the idea," he says.
Earlier in the day at the same spot, Ann Stout, who works in advertising for Google, took her work to the streets. "Because there's music outside and I don't want to be inside doing my work. This is much more relaxing," Stout says. "I think this is what makes people creative, just enjoying this atmosphere."
Over 1,000 musicians will have performed in public throughout the five boroughs. The last concerts end around 10 p.m.
More than 300 cities across the world are holding similar events to ring in the solstice.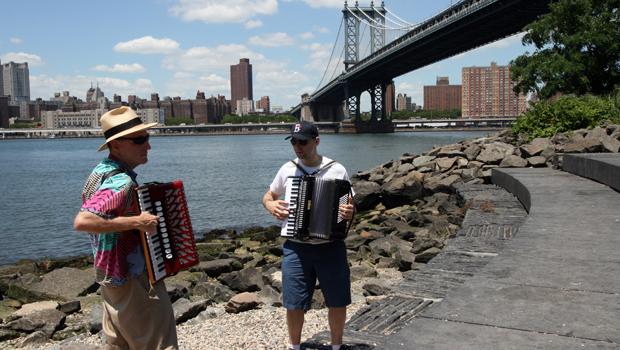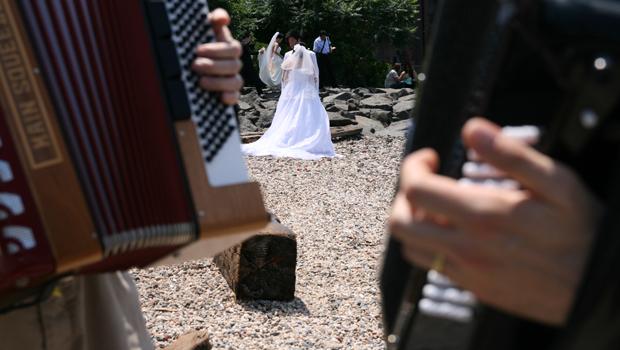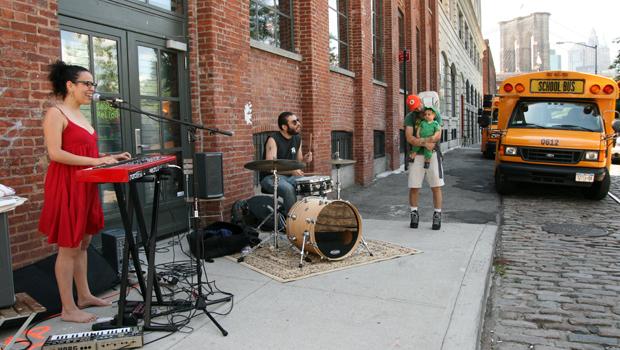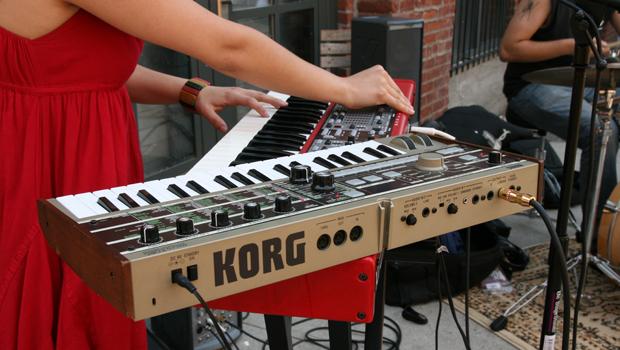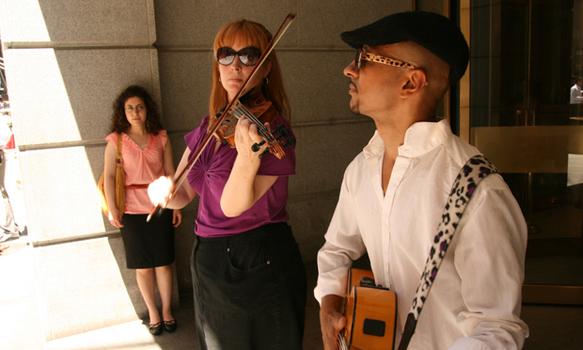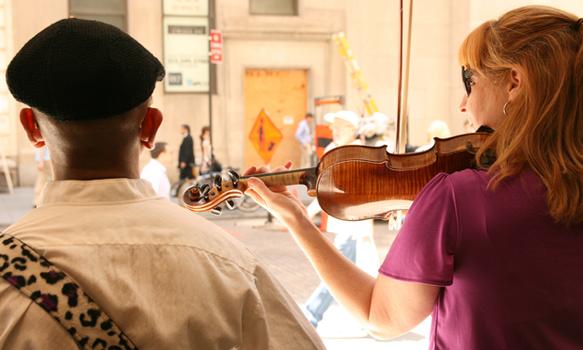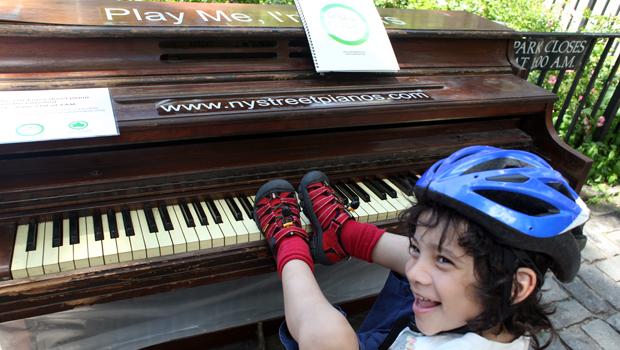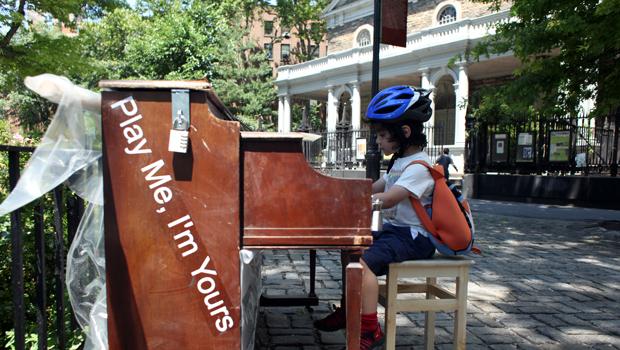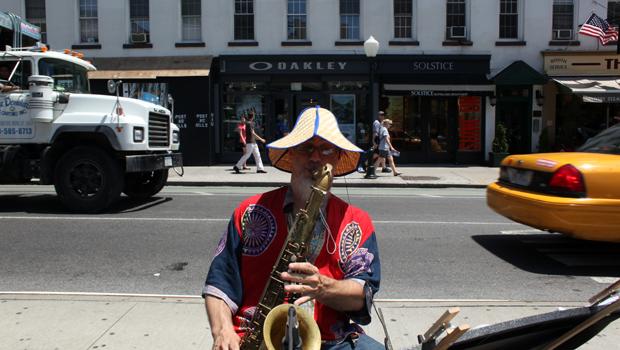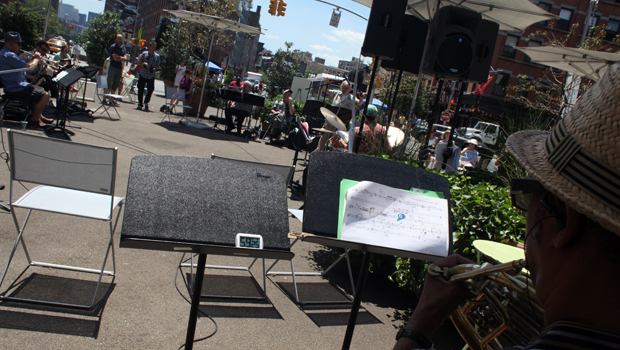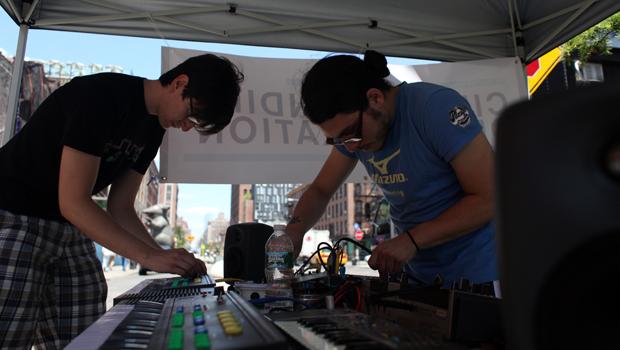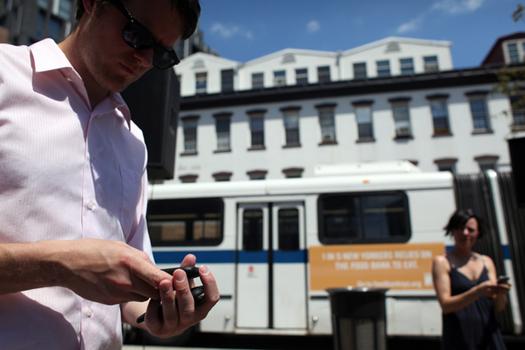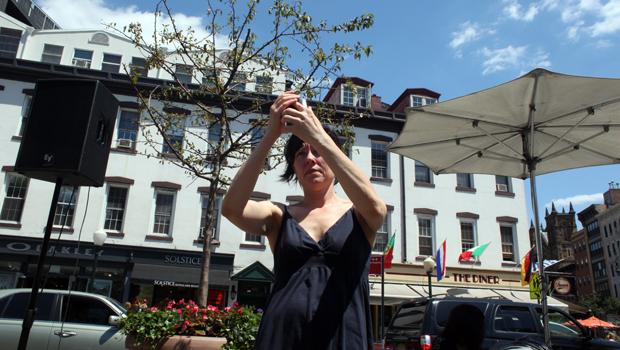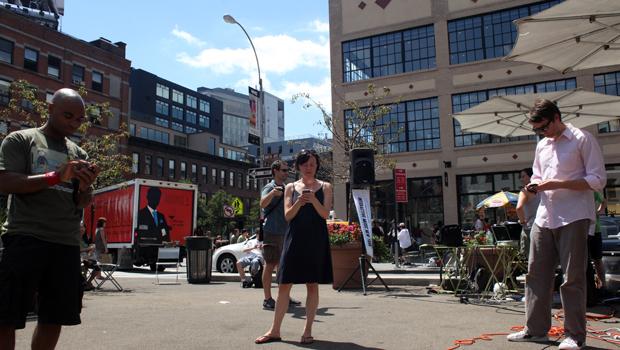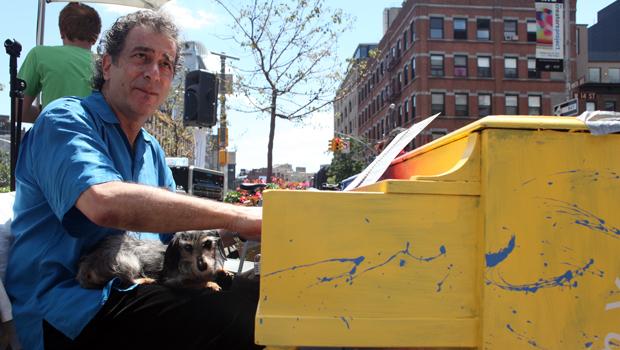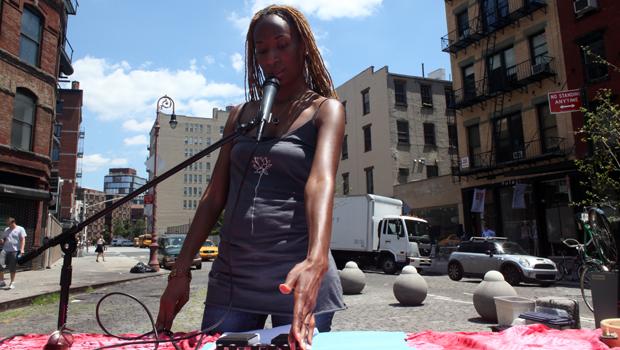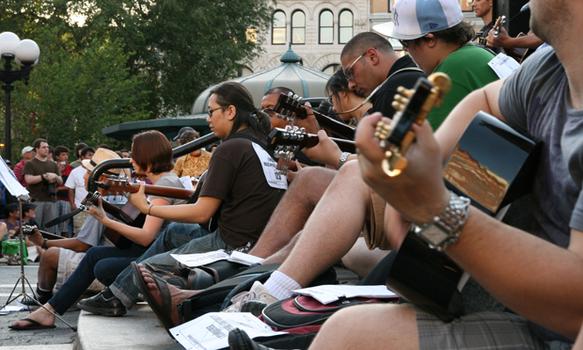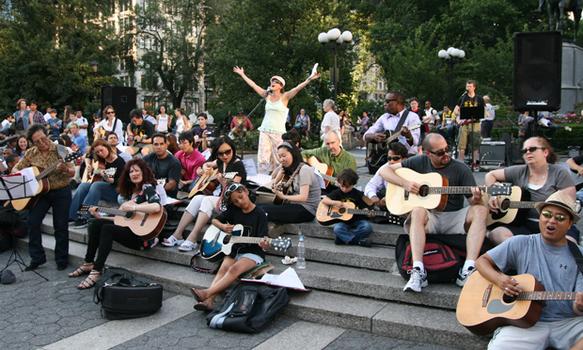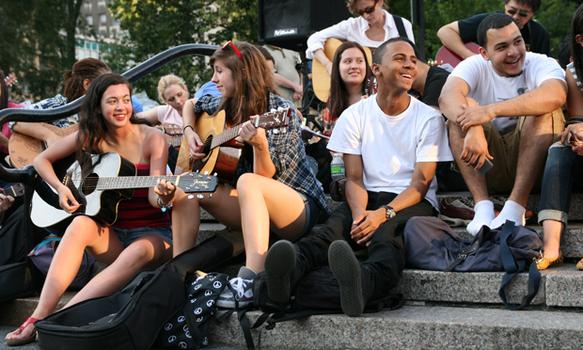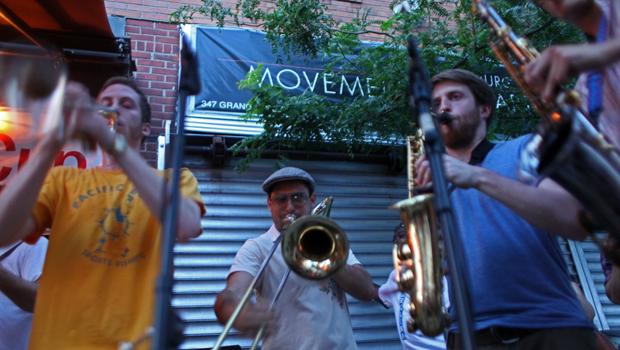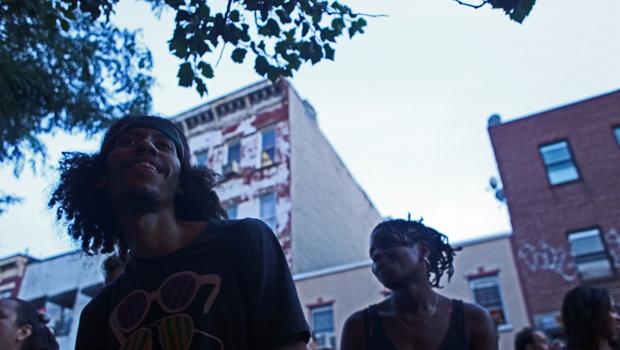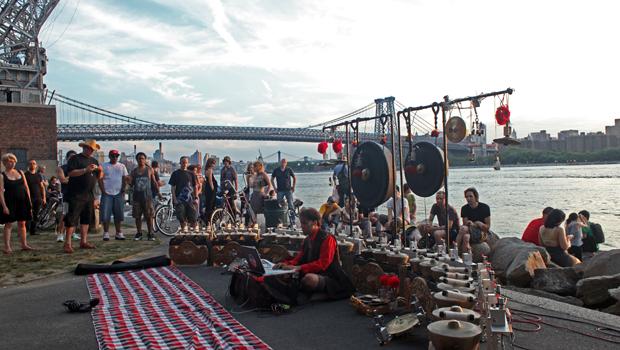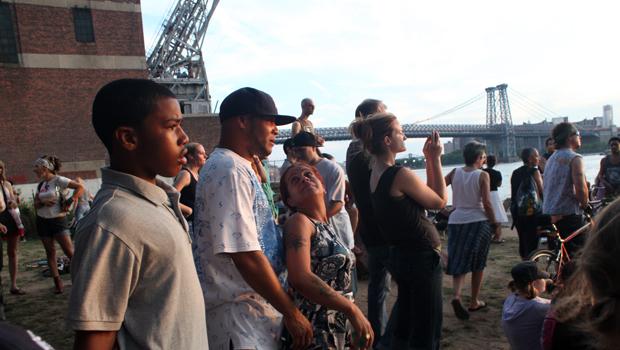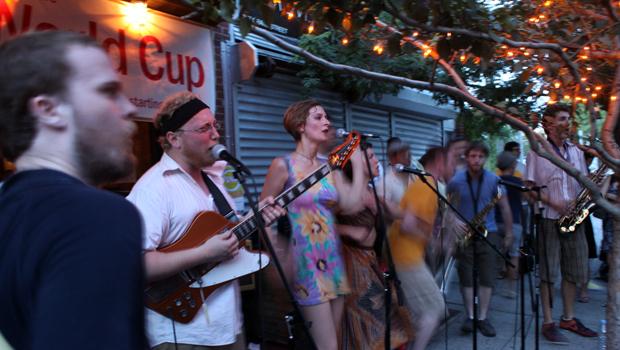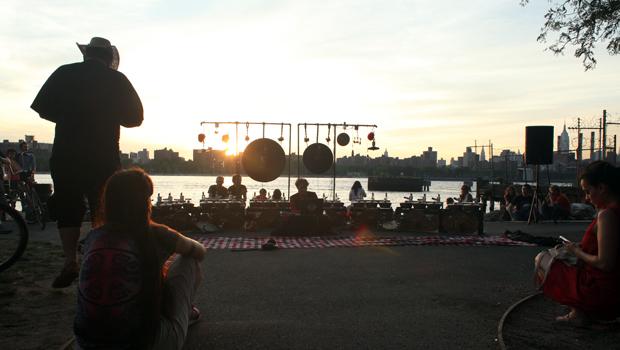 of