The Takeaway
Grasping the Enormity of the Oil Leak, One Photo at a Time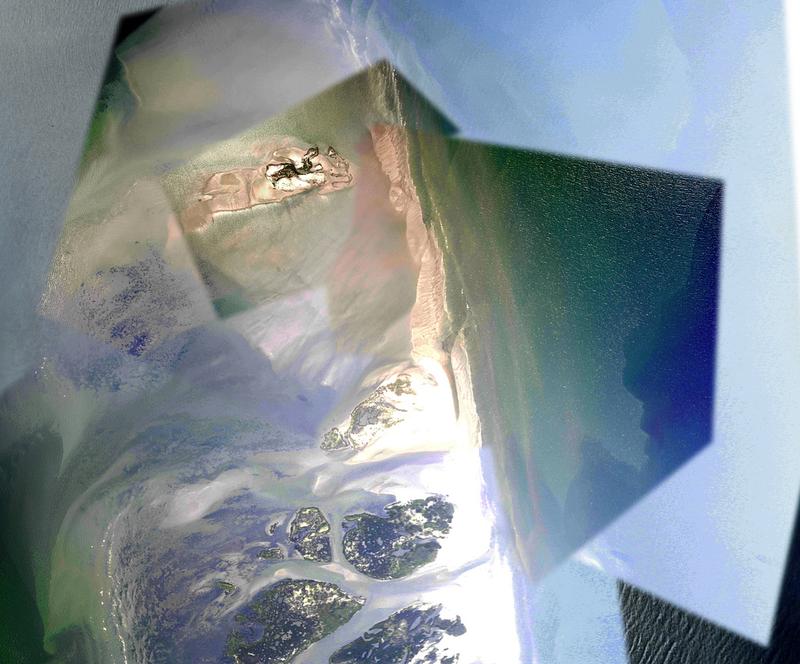 For 57 days, oil has been gushing into the Gulf of Mexico, following an explosion aboard the Deepwater Horizon oil rig. That's 57 days of trying to determine what the leak looks like, how big it is, who it's affecting and where the oil has hit land. In other words: 57 days to get pretty creative.
Jeff Warren is a student and fellow at the Center for Future Civic Media at MIT. He's working on mapping the Gulf leak using digital cameras tied to balloons and kites. Here are some of the photos Warren and his colleagues have taken, using cheap digital cameras, kites, garbage bags, and tanks of helium.
"You take each image and you stretch it on a map and then every pixel of the location is a place in the real world," says Warren.
Lauren Craig is a master's student at Tulane and a photo volunteer. She's one of the people attaching a camera to a balloon and taking thousands upon thousands of photos.
After the jump, a short video by Jeff Warren in which he describes the project.
Grassrooots Mapping: Field Mapping Training from TungstenMonkey on Vimeo.