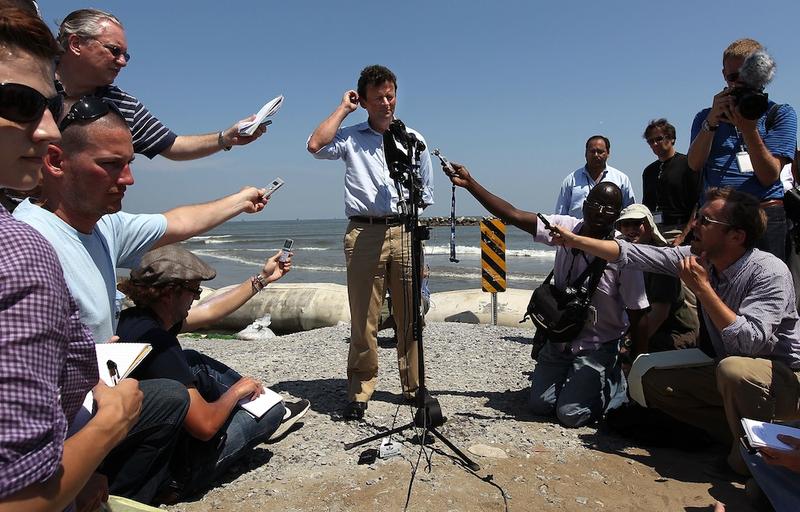 BP and the Gulf oil crisis are expected to be at the forefront of the news once again this week. President Obama will visit Alabama, Mississippi and Florida today and tomorrow, and address the nation when he gets back to Washington on Tuesday. 
BP's top executives will face Congressional hearings, including BP America chief Lamar McKay. Other oil industry executives – from Exxon, Chevron, Shell, and Conoco – are scheduled to sit before the House Energy and Commerce subcommittee on Tuesday. The other oil companies are expected to try to distance themselves from BP by saying that this incident was preventable and that something like this would never happen on their watch.
BP executives will then meet with President Obama and other administration officials on Tuesday. And then on Wednesday, we'll be hearing the first testimony from BP CEO Tony Hayward since the April 20th Deepwater Horizon explosion when he appears before a House committee.
Marcus Mabry, associate editor for The New York Times, believes there's going to be a whole lot of eating crow by BP this week, as they continue to apologize for the oil spill.
The Takeaway's and WNYC's economics editor, Charlie Herman, looks at the effects the oil spill has had on BP and other oil stocks.