The World Trade Center Rises: A Blue 'Cocoon'
WNYC began visiting the World Trade Center site in April 2010 and continues to document the construction of One World Trade Center, the 9/11 Memorial, the transportation hub and the people working on the site. Here is the latest installment.
One World Trade Center: May 18, 2010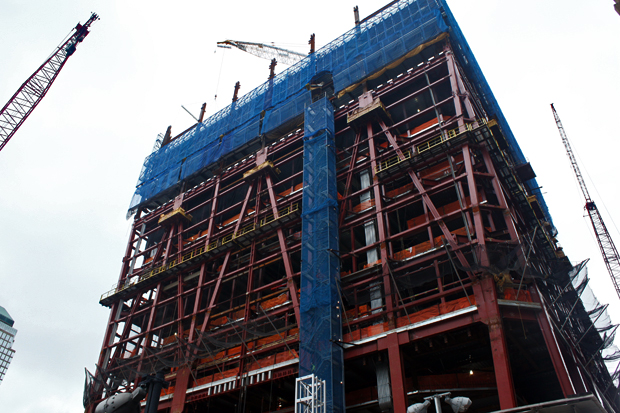 The blue safety netting known as the "cocoon" has just been installed. It wraps around the building protecting workers from the elements and those below from falling materials and debris. It covers four floors. Here it is wrapping around floors 20-24.
The 9/11 Memorial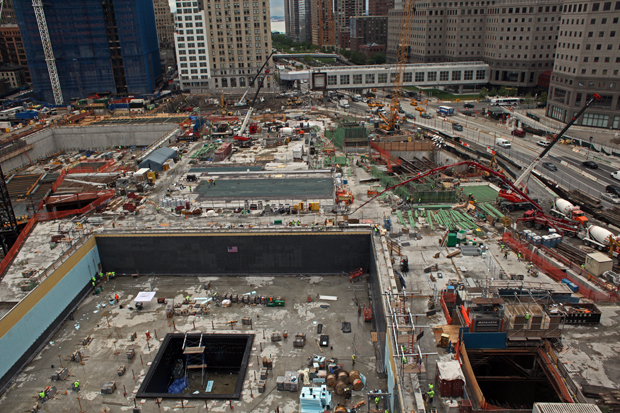 The North pool is nearly tiled. In the upper left you can see the South Pool has been dug, but not yet tiled.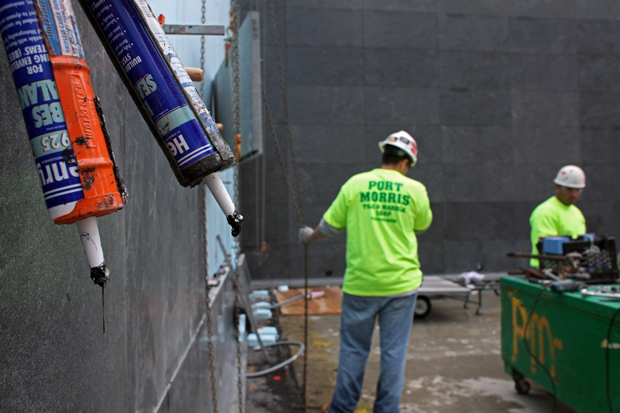 This black tar-like material is used to help the granite stick to the wall.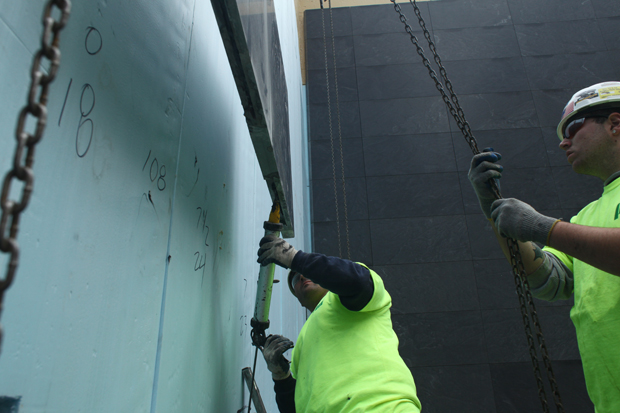 Each piece of granite weighs about 420 pounds.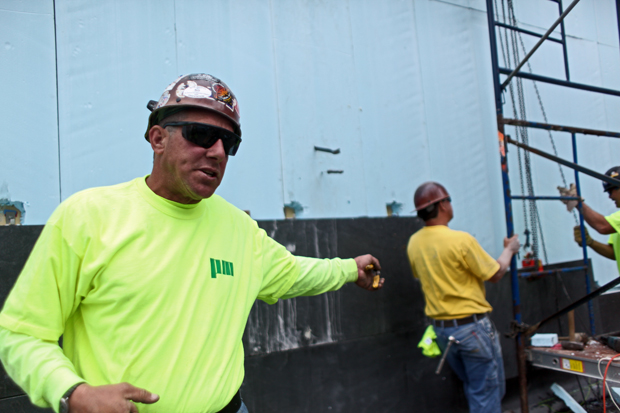 Dominick Carinha from Hazelton, NJ says when he first started working with the granite the workers could put up 10-12 pieces per day, but recently they've been averaging about 18-20 "easily."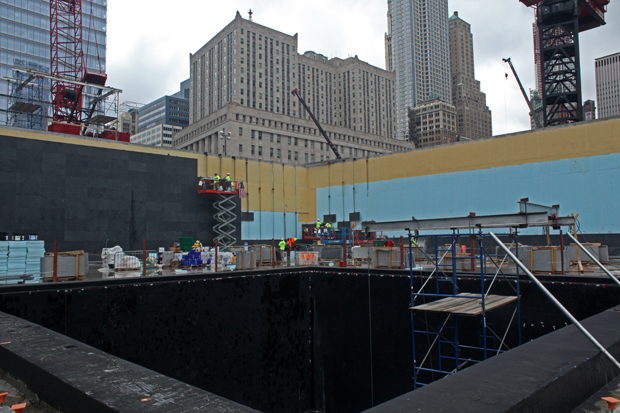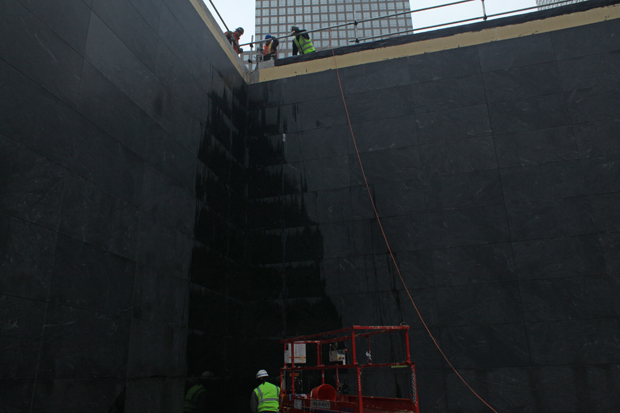 Life on the work site.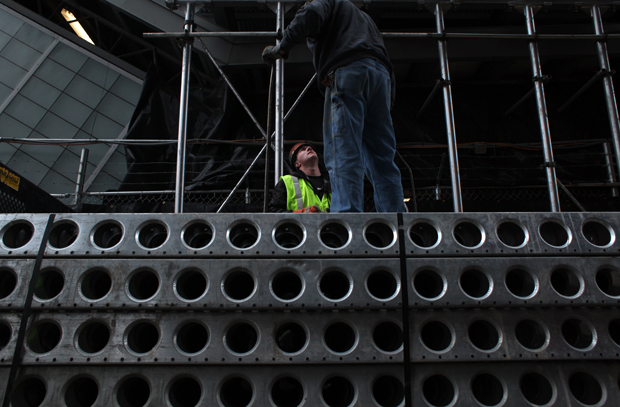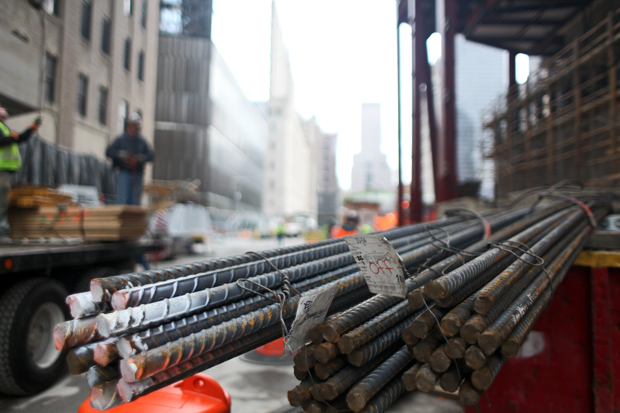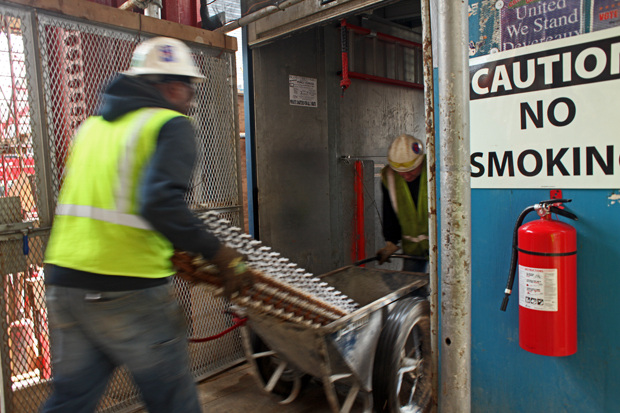 Right now there are only two elevators that take workers and some materials to their work site.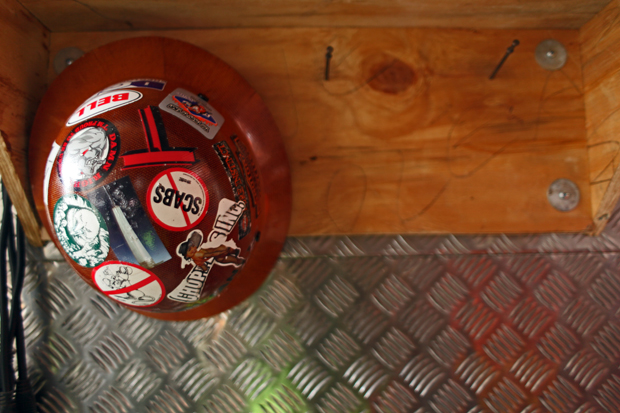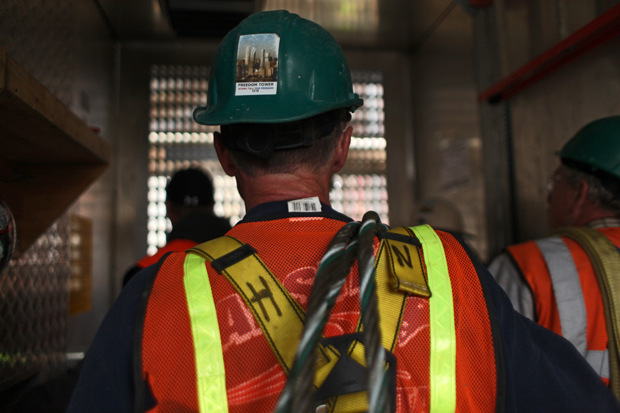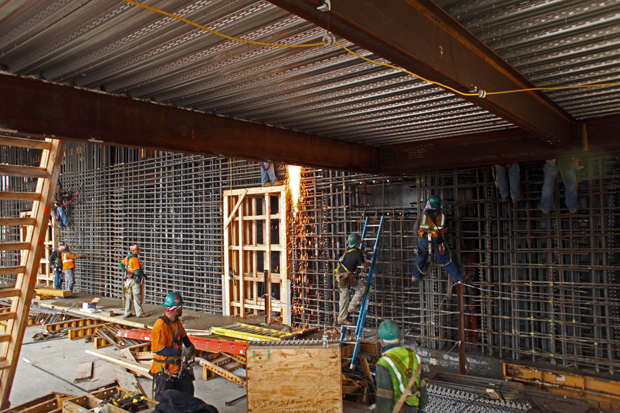 This is the fifth floor. The steel rebar is being secured before concrete is poured.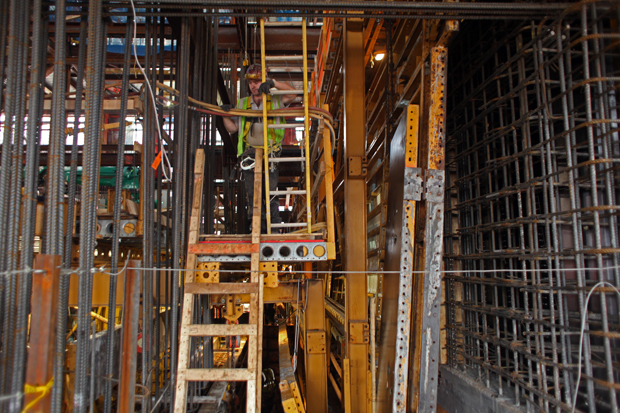 One worker said the steel work is so intricate so that they can "make sure the steel never burns again."