Work of Art: The Art Industry Makes It Through Season 1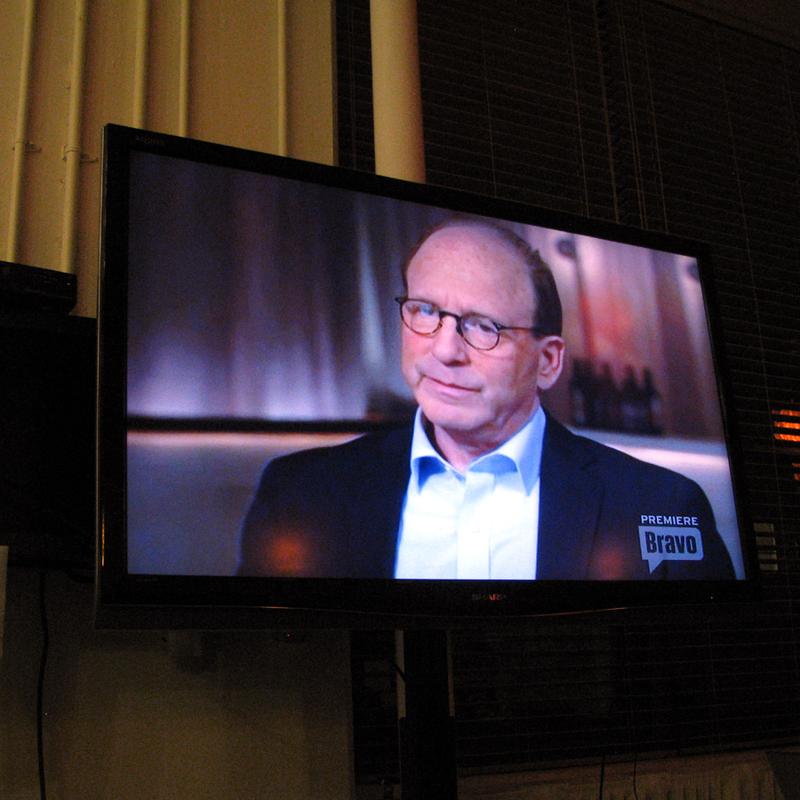 If Bravo TV's fine art reality show, Work of Art, proved one thing—it's that all Bravo reality shows are inherently alike.
There is the panoply of television archetypes: Nao, the abrasive she-devil getting all up in everyone's grill, Ryan, the slinky hipster, Judith, the spunky older lady. And, naturally, there is a challenge. (Everyone had to do a portrait of everyone else.) And, plenty of judging. (Amanda, an abstract artist, was the first one out.)
In its structure, pacing and style, the show is a repeat of popular Bravo programs like Project Runway—less about art than the personalities that shape it. (It would have been too much to expect that commercial television would deliver any sort of thoughtful meditation on what it means to be an artist.) Moreover, the hosts and judging panel could use a little work. Host China Chow (daughter of restaurateur to the stars, Michael Chow) is stiff. Auctioneer Simon de Pury—in the tricky Tim Gunn role—seems to have pumped up his French accent to the point of caricature. And fashion mag contributor and gallery owner Bill Powers' art crits are hilariously banal. At one point, he says he just "can't get off" on the work before him. Like, that's totally gnarly, dude.
Even so, the program is a hoot to watch. I saw the premiere episode in the company of roughly three dozen artists, bloggers and art journalists at WNYC's headquarters, who chortled derisively through the grandiose I-am-an-artist statements and cheered on New York Magazine critic and show judge Jerry Saltz as he delivered his verdicts (he was the best of the bunch). One participant came up with the inspired idea that the producers should incorporate Klaus Biesenbach into the program, the curator known for putting on the Marina Abramovic spectacle at MoMA. But the general consensus was that the show is Cheez Balls for the brain and will likely do little to encourage pretty much anyone to go visit a museum.
The best thing that came out of the evening? Work of Art inspired its own work of art: Brian Piana, an artist in Texas made an abstract rendering based on our little group's Tweets. I can definitely get off on that.
Thanks to all who attended and followed us online. Special thanks to Chris Henderson from Moviehouse at 3rd Ward for screening some incredible art videos prior to the main event.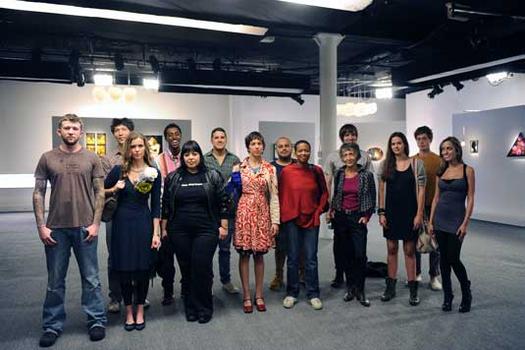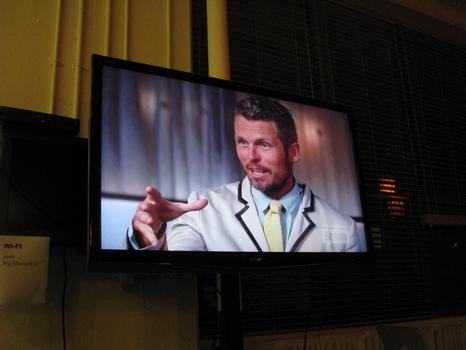 of