The World Trade Center Rises: Following Developments From the Ground Up
Construction at the World Trade Center site has started, stopped, stalled and started again several times in the last nine years. But after clearing various hurdles with the city, developers and architects, rapid progress is now being made.
WNYC began visiting the World Trade Center site in April, 2010 and continues to document the construction of One World Trade Center, the 9/11 Memorial, the transportation hub and the people working on the site.
One World Trade Center: April 23, 2010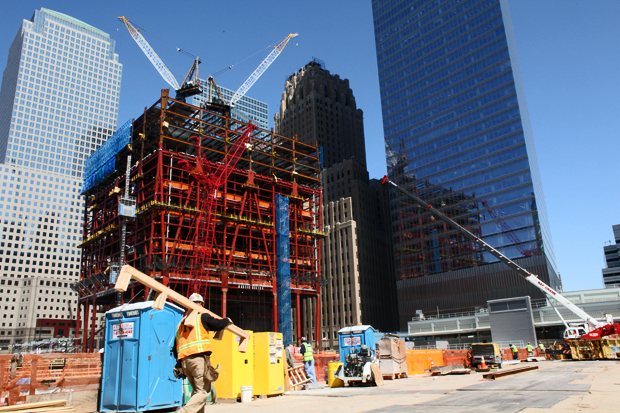 Construction on One World Trade Center has reached the 30th floor.
The 9/11 Memorial
April, 23, 2010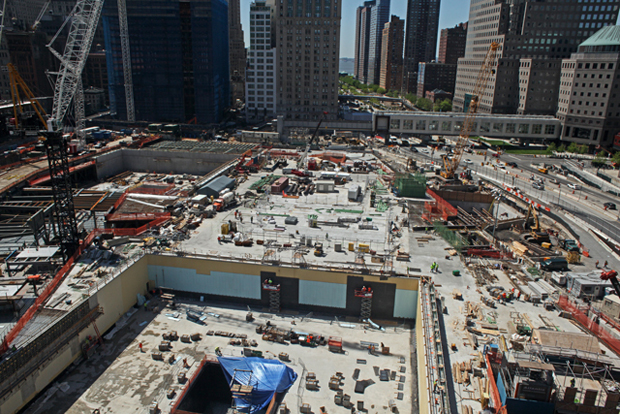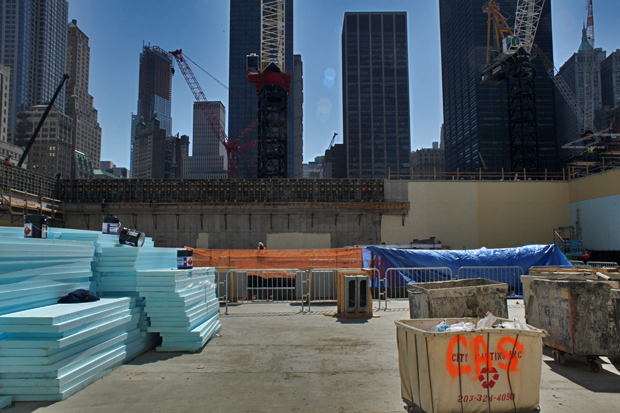 The 9/11 Memorial will include two pools and two man-made waterfalls. Developers say they will be the largest man-made waterfalls in the U.S.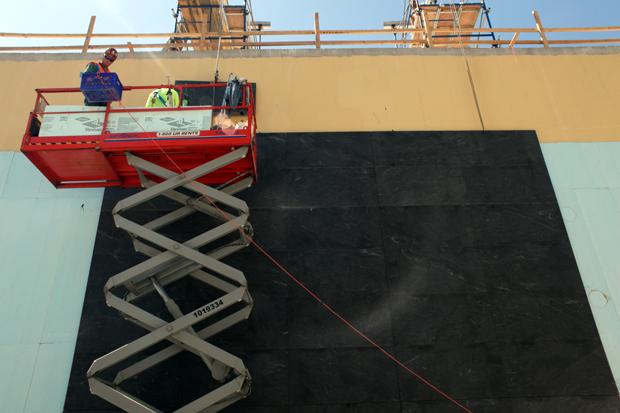 Workers are in the process of installing the almost 4,000 solid granite panels that will line the walls of the Memorial's pools. Each panel weighs approximately 420 pounds.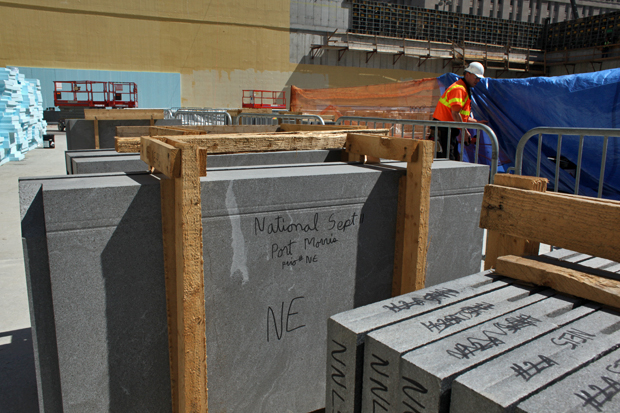 Originally, workers were able to install only 10 to 12 granite panels a day. Work has gotten faster as the project has progressed and now workers are able to install 18 to 20 panels a day.
Life on the work site.
April, 23, 2010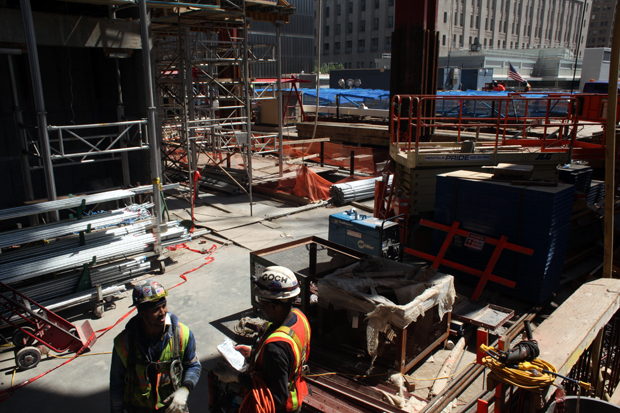 Workers wait for one of two elevators to take them to their work site.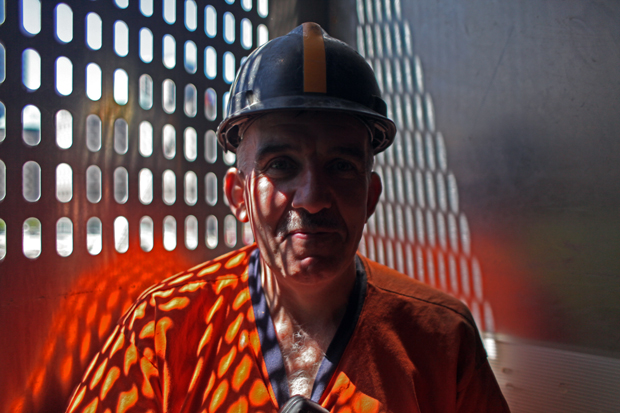 Colm Burke, from Yonkers, was born in England.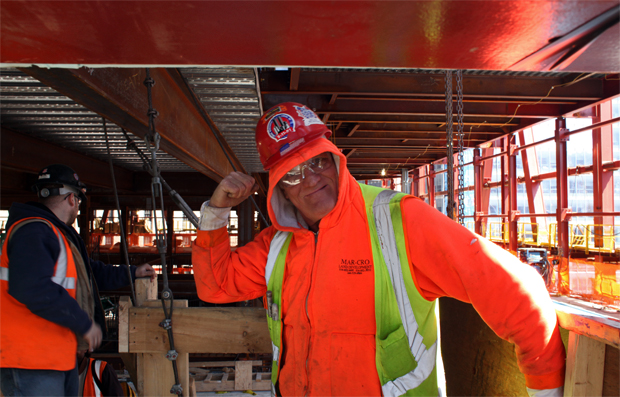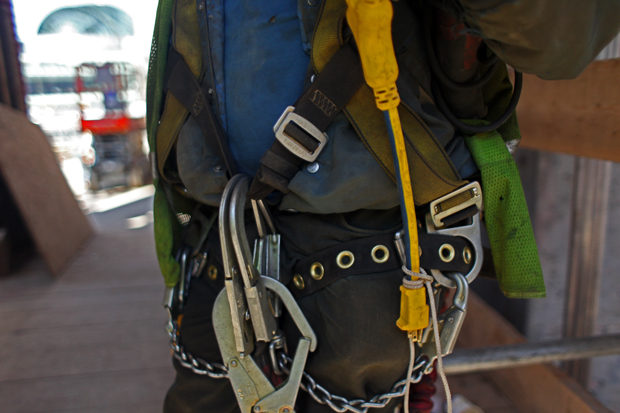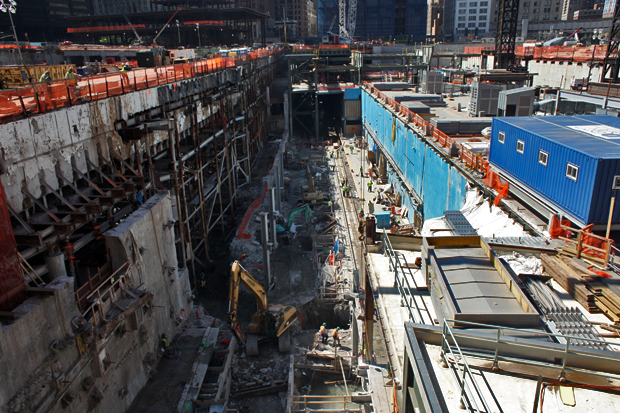 The restored No. 1 subway line will one day run through this channel.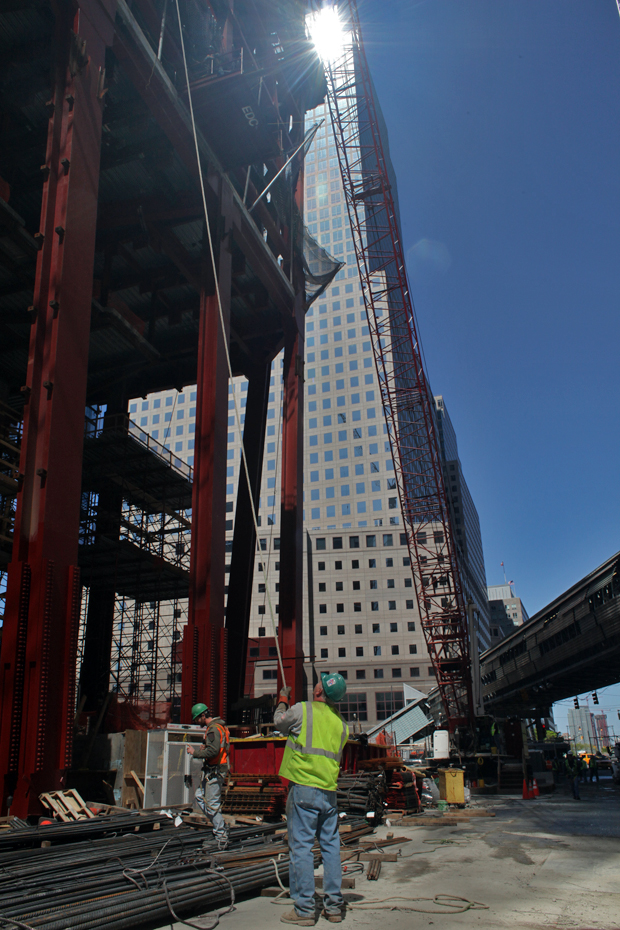 A crane pulls equipment and supplies up to workers.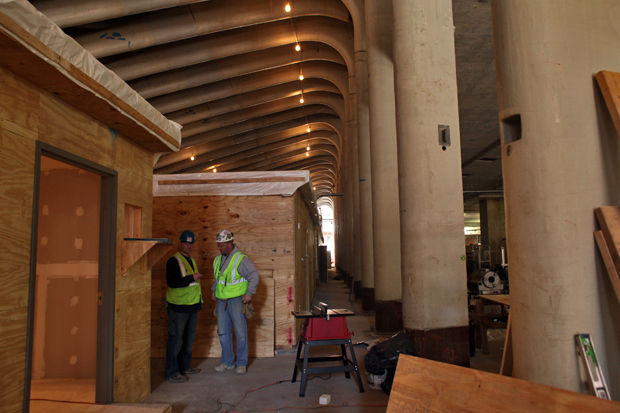 Construction is underway on the transportation hub, which was designed by the Spanish architect Santiago Calatrava.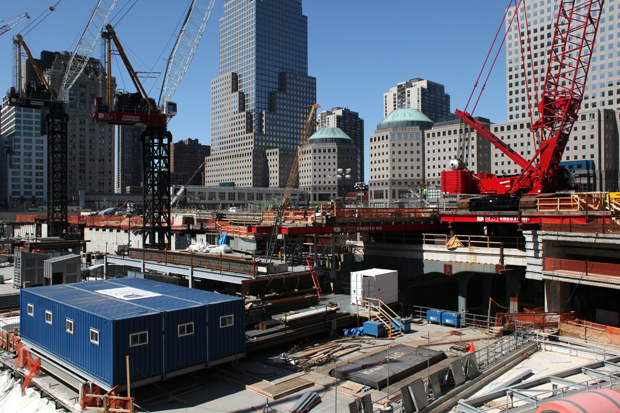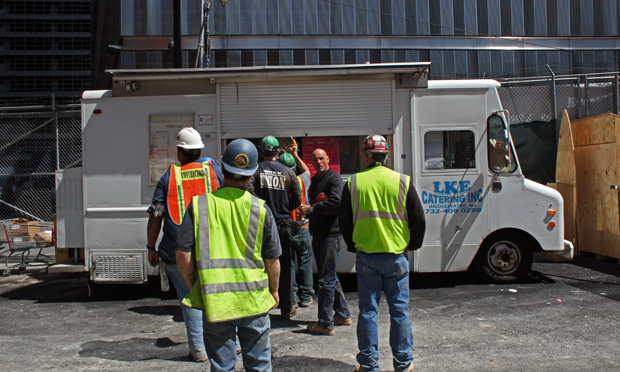 For now, workers can still leave the site for lunch. As the structure rises higher, a Subway sandwich shop in a trailer, known as "the Hotel" will provide lunches for workers.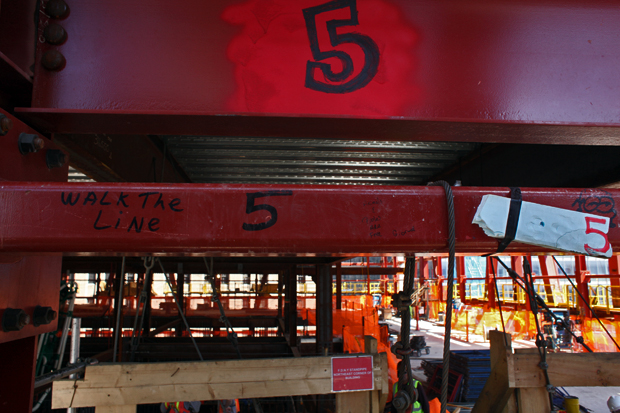 As of late April, the fifth floor is the highest floor with a completed concrete floor poured and accessible to the press.