The Takeaway
Of Labor and Incumbency: Primaries in Arkansas, Nevada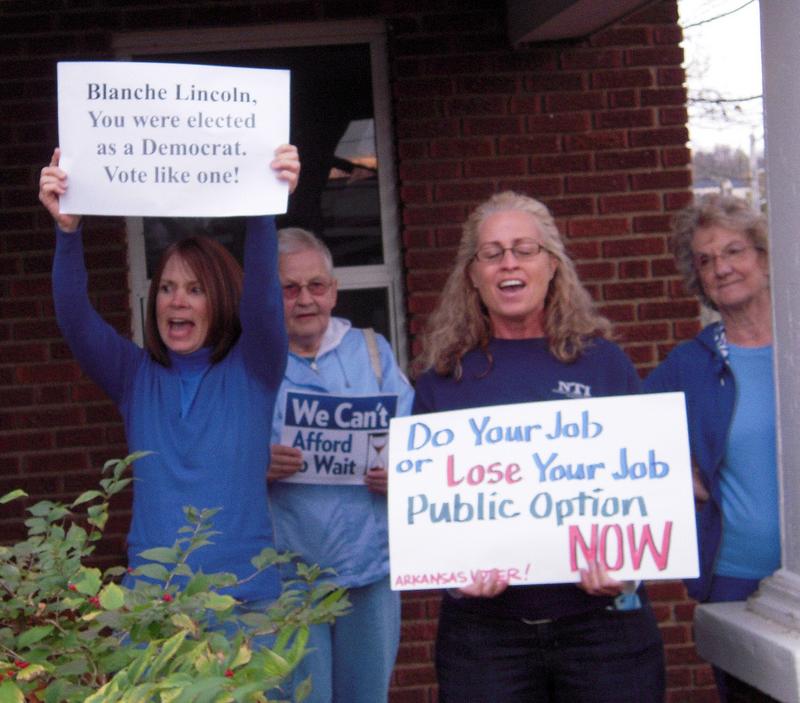 Primary races are scheduled in eleven states today. We are looking at two elections with national implications: Arkansas, where the power of organized labor is at play, and Nevada, where Senate Majority Leader Harry Reid is hoping a specific GOP pick will enable him to keep his seat. 
In Arkansas, Democratic Senator Blanche Lincoln is facing a run-off against Lt. Gov. Bill Halter. Organized labor groups, both local and national, have thrown their weight behind Halter, saying Lincoln betrayed them by not supporting a public option in health care reform and by voting for NAFTA as a U.S. Representative, in 1993. National labor groups have pumped millions of dollars into the race - leading some analysts to suggest that Arkansas' primary contest has been hijacked by national interests.
Alan Hughes, president of the Arkansas AFL-CIO and a member of the United Steel Workers Union, explains why Lincoln has become a target for labor. "People are tired and hurting. They're having trouble making ends meet. We've lost 20,000 jobs due to plant closures. We go back and see who voted for these problems. Lincoln's record on trade agreements [speaks for itself]."
The results of this race may indicate how much clout organized labor can muster in local races.
Meanwhile, in Nevada, Tea Party candidate Sharron Angle, has taken the lead over Republican Party candidate Sue Lowden. Lowden made ill-advised remarks early in the campaign that seemed to suggest Nevadans try to barter chickens for doctor visits. But the backlash hasn't made her back down: Lowden has dug in her heels and refused to change her statement.
Ian Mylchreest is the executive producer of KNPR's State of Nevada. He says that Sen. Harry Reid (D-Nev) is angling for Angle to win the primary because he thinks her views won't appeal to Nevadans, broadly. Angle has supported privatizing Social Security and Medicare. "[Reid] believes he can make [Angle] look bad and he can win. She's a true libertarian." Mylchreest says.