'Children of God' Confronts Homophobia in the Caribbean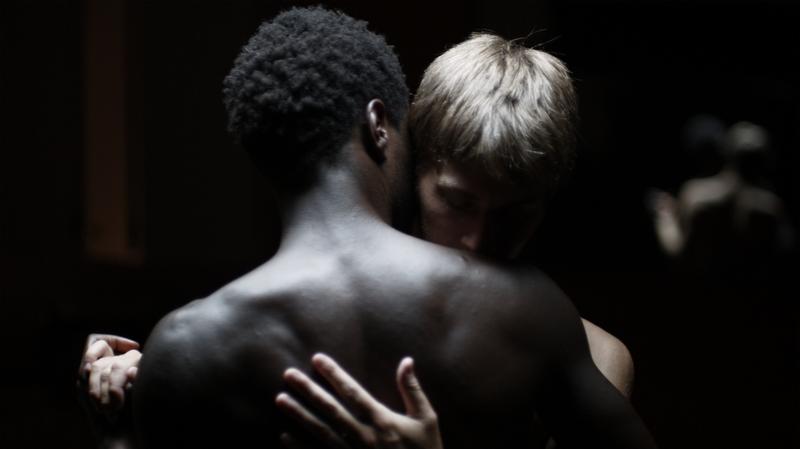 Bahamian filmmaker Kareem Mortimer is the first to admit that he is taking a big risk with his debut feature film, Children of God. The  story of two young men falling in love puts the spotlight on homophobia in Caribbean society.
The film is screening in New York as part of a new collaboration between Harlem Stage and the NewFest New York City GLBT film festival. 
"Brokeback Mountain was banned in the Bahamas," Mortimer said.  "So, to see two men kissing on the screen can be challenging for a Caribbean audience."
The film tells the story of Jonny, a depressed, white artist who travels to the island of Eleuthera and begins a secret affair with Romeo, a black musician.  Lena, the wife of a conservative Nassau preacher -- who is not who he says he is --  has also traveled to the island to galvanize the population against gay rights.
"I think the Bahamas is a microcosm for what happens in the larger world, it's just more intense and smaller," Mortimer said, adding that he does not think that Caribbean people are intrinsically homophobic.  Instead, he thinks much of the hostility can be blamed on pop culture imports, like the popular reggae dancehall song "Boom Bye Bye," which advocates for the murder of gay men and women, and the influence of some "outlandish" religious groups who use anti-gay rhetoric.  
A Bahamian who still lives on the island, Mortimer says that his perspective as an insider lends an important honesty to the film.  
"The Bahamas is a wonderful place.  It's beautiful, and the people are really nice and generous – it is just this one issue that we have a problem with.  It's one thing that is a stain on who we are."
Mortimer says that the film has been warmly received in the Bahamas, playing three times at last year's Bahamas International Film Festival to a packed house. 
"Nobody would ever think a movie that deals with gay themes would come out of the Caribbean," Mortimer says.  "But it did."