Maloney Challenger Pulls Out the PATRIOT ACT
Colleague Beth Fertig got her hands on this mail piece from Democratic congressional challenger Reshma Saujani, which hits Rep. Carolyn Maloney, a Democrat, on immigration.
"Carolyn Maloney Failed on Immigration," the flier says. It goes on to note that Maloney "voted with former President Bush to allow the government to wiretap U.S. citizens and search their emails."
The vote Saujani is referring to is more commonly known as the PATRIOT ACT, which passed congress in 2001.
Maloney did vote for the bill -- which makes her fair game for criticism from the left. But joining her in support of that bill were a number of notable liberal congress members like "hard-core liberal" Gary Ackerman, the outspoken Anthony Weiner, and Henry Waxman, who is "one of the most influential liberal members of Congress."
The bill passed 357-66, with 145 Democrats voting in favor of it.
UPDATE: A spokeswoman for Maloney said Saujani's criticisms are "false attacks" and pointed to several immigration bills the congresswoman co-sponsored. One of those bills noted by the campaign spokeswoman was the "Comprehensive Immigration Reform for America's Security and Prosperity Act of 2009."
That bill calls for better analyzing staffing needs for border agents, and providng them supplies like "high-quality body armor."
UPDATE II: An interested reader (correctly) notes that the bill Maloney co-sponsored does more than beef up security along the border. It creates a path to citizenship. Dealing with the border, and people who cross it, makes it the leading immigration reform bill in Washington.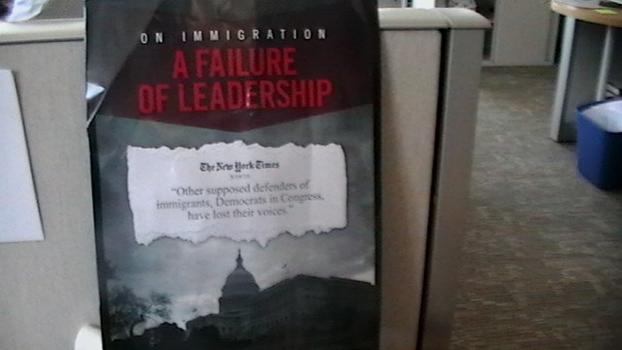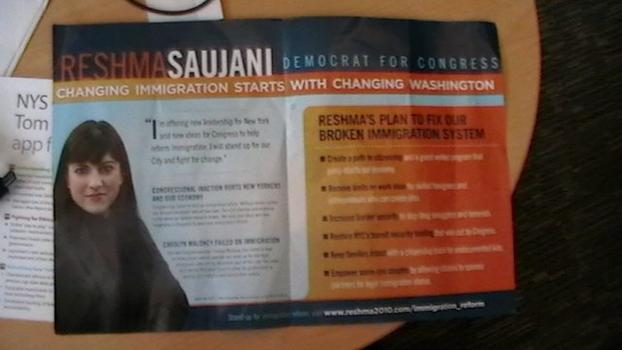 of