He Doesn't Have an App for That
Here's the campaign flier New York State Comptroller Tom DiNapoli was giving out during the Working Families Party Convention in Buffalo this weekend. A campaign spokesman later told me no, the comptroller's office doesn't have any apps.
It's just a campaign slogan thing.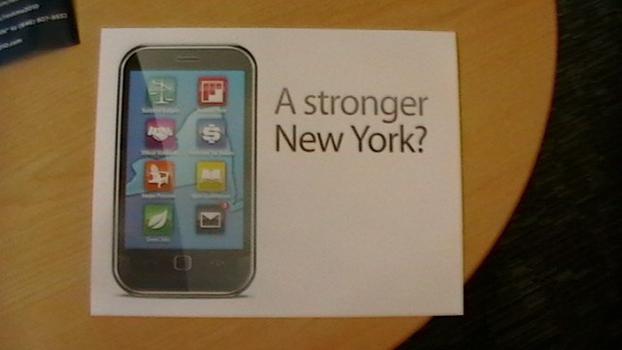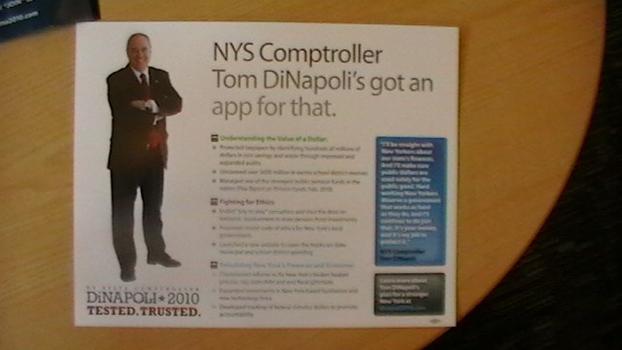 of