Republicans Nominate Rick Lazio for Gubernatorial Candidate
Despite opposition from the state Republican chairman, Rick Lazio survived a challenge from Democrat-turned Republican Steve Levy.  Lazio defeated Levy, the Suffolk County Executive, by a two to one margin to win the party's designation today.
In a later vote, Levy fell about 3 percentage points short of the 50 percent vote he needed to be allowed to run in the primary. While Lazio tried to focus his fire on the Democratic gubernatorial opponent, Attorney General Andrew Cuomo, there's still some unfinished business amongst Republicans, like whether the state party chairman Ed Cox, who opposed Lazio's candidacy, should remain in place. Lazio told reporters after the votes, "That's going to be a decision that the Republican Party leadership has to make."
"The word I got from a number of different political leaders who supported Steve Levy as I came off the stage," Lazio said, "is 'we go to work for you tomorrow.'" He added, "Now is the time to take it to Andrew Cuomo."

One of Levy's supporters, John Faso, said the biggest problem his candidate had was simply not joining the party earlier.

"I think probably, the fundamental issue for Steve was that he should have switched parties last year," Faso said. "But he didn't do that. And that was the biggest impediment he had."

Faso said he didn't consider Levy's late switch problematic, but understood why others did.

"These are people who are party activists, so, you would naturally assume that they're going to look at how long someone has been a member of the party."

Two other candidates failed to get enough votes to appear on the ballot: Carl Paladino and Myers Mermel.

But as registered Republicans, they could collect signatures across the state in order to petition their way onto the ballot and challenge Lazio.

Paladino has said he is considering such a move, and may even create an additional Tea Party line.

Mermel has decided to end his campaign, according to sources.

Before the vote this morning, Levy told WNYC that he was considering whether to continue his campaign for governor along another party line if Republicans rejected him. "I have to weigh what to do," Levy said. "I may do my own thing."

Working in Levy's favor is the more than $4 million he's accumulated in his campaign war chest. Lazio, according to his latest campaign filing, had just over $600,000.

But Lazio said fund-raising has been improving. "On fund-raising, we will have every dime that we need to win this race," he said.

Cuomo, who leads Lazio in all major public opinion polls, has more than $16 million.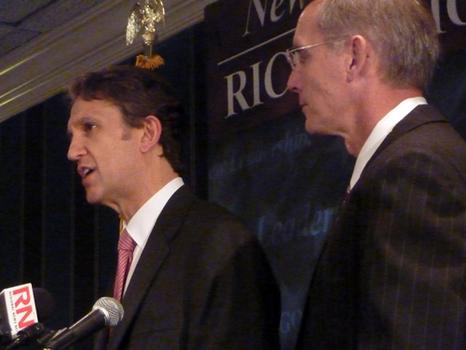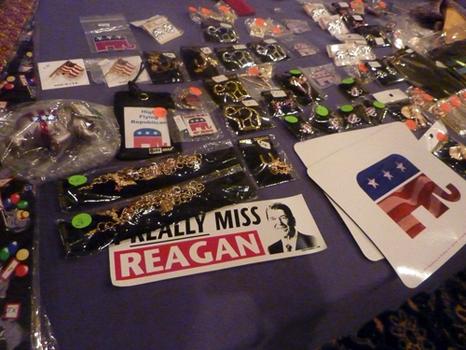 of