Louise Bourgeois, 1911-2010.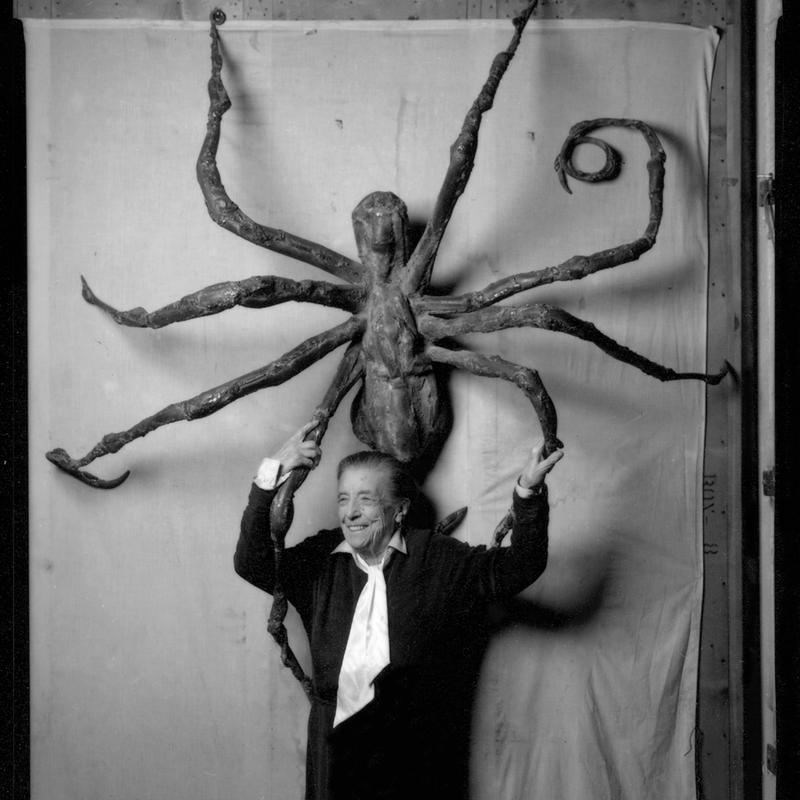 Louise Bourgeois, the diminutive French-born artist, who was renowned for her practically sinister abstract and figurative sculptures, has died in New York at the age of 98.
While various obits (which I link to below) hail her innovative use of materials and forms, as well as her rapier wit and prickly personality, what is most remarkable about Bourgeois is her dogged devotion to her art. Based in New York City since the 1930s, she was a woman artist at a time when the City's art scene was dominated by the abstract expressionists boys club (Jackson Pollock, Willem De Kooning, et. al). While other artists were flinging paint to create abstract vortexes of color, she was producing figurative sculpture inspired by primitivist forms -- channeling all manner of grim, personal anguish from her childhood.
For much of her life, she was marginalized professionally. In fact, she did not meet any sort of regular commercial success until the 1970s, when she was her sixties. In 1982 she became the first female sculptor to get a solo retrospective at the Museum of Modern Art. Other museum shows followed: the Tate in London, the Guggenheim Museum, in both New York and Barcelona, among other places. In an era of instant art celebrities, she represented the opposite: a tenacious voice (best captured in the 2008 documentary, Louise Bourgeois: The Spider, The Mistress and the Tangerine) who was never less than fully dedicated to the act of making art, regardless of what the world (or the art market) thought of her.
A fitting lesson for our era.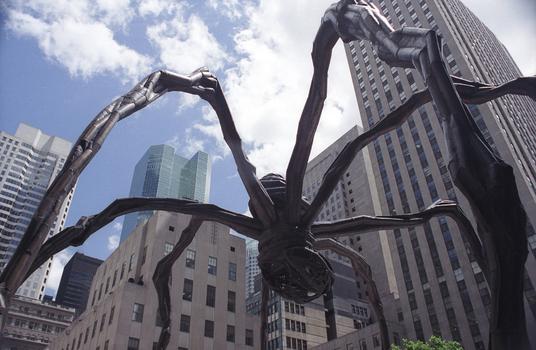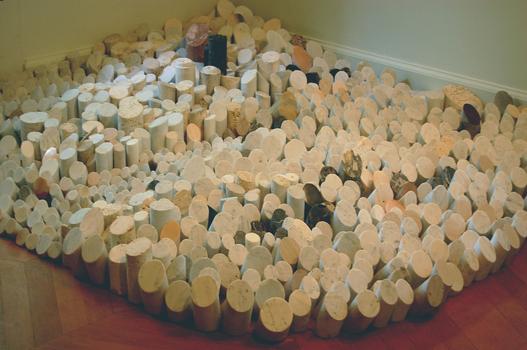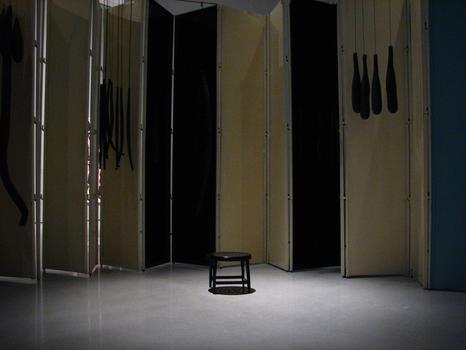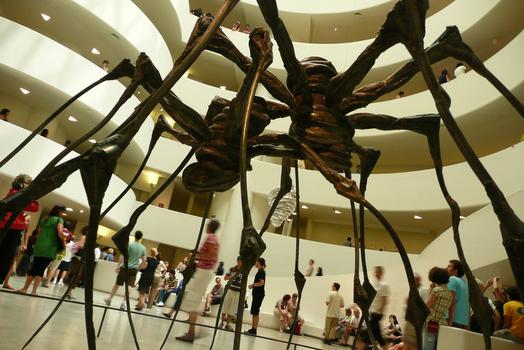 of