The Gallerina Guide to NYC's Ugliest Buildings
This week, the American Institute of Architects (AIA) unveils its latest Guide to New York, the must-have architectural bible that tracks -- block by block -- the city's significant structures. To celebrate the book's release (it's been a decade since the last update!), we combed through its 1,000-plus pages to come up with our own guide...to the city's 10 homeliest buildings.
Tell us what's on your list of NYC's ugliest buildings.
A word about our unscientific methods: To keep things perfectly arbitrary, we stuck to 20th and 21st century architecture, while looking for the perfect combination of gaudy color palettes, cheap materials, and bloated/lazy/oppressive design. Naturally, we have buildings of all functions from all five boroughs, all of which figure in the newest edition of the AIA Guide to New York. And, naturally, this means that lots of hideousness got left on the cutting room floor. Never fear, architects and developers: we still adore you for your congeniality.
Without further ado, and in no particular order, our list of the New York skyline's gnarliest barnacles (the numbers each match the respective photo in the slideshow at bottom):
1. PALAZZO CHUPI, West Village (2007). This Curbed.com whipping boy -- designed by grandiloquent artist/film director Julian Schnabel -- is a muddle of Mediterranean styles rendered infinitely more unattractive by an exterior color palette that appears to have been inspired by a box of feminine care products. Don't believe me? Here's what the AIA has to say: "This 12-story eruption is a mess of competing balconies, arched windows, faux-Venetian details, and hot pink stucco. At a smaller scale, it might be funny, but it's too big to be a good joke." Especially if you live next door.
2. CO-OP CITY, Bronx (1968-1970). The single largest residential development in the U.S. was inspired by iconic architect Le Corbusier's 1920s plan to build a modern city that could accommodate three million people and lots of cars. But what might look good on a maquette, doesn't always work in real life. In this case, the buildings are dour, the public spaces, a chore to walk through and, overall, the design and materials have not aged well. The AIA describes them as a "non-environment, largely designed by bureaucrats with not a scintilla of wit." Unfortunately, New York is riddled with structures just like these.
3. WESTIN NEW YORK, Times Square (2002). Like a lady who leaves the house wearing every last piece of her costume jewelry, this unfortunate building -- designed by the Miami firm Arquitectonica -- is a hot mess of horizontal and vertical lines, odd angles and garish colors. "Histrionic" and "sadly banal," is how the AIA puts it. Ultimately, it's the sort of urban renewal project that could make one nostalgic for the Times Square of hookers and porn palaces.
4. WOODHULL MEDICAL CENTER, Bushwick (1977). If this were a factory churning out motor oil, I might consider this modern building well-designed. But it's a hospital, a place where the wounded and the sick go to heal. And the sulking exterior and massive scale do little to inspire that. (Unless being terrorized into getting better counts.) There is a mitigating factor: Woodhull lets uninsured area artists swap services for health care.
5. HEARST TOWER, Columbus Circle Area (1927-28 and 2006). On their own, each of the structures that comprise this unusual pairing are attractive. But, together, not so much. The structure consists of a zig-zagging, contemporary tower, designed by British starchitect Norman Foster, that emerges from the shell of a 1920s deco building -- an architectural juxtaposition that led the AIA's writers to draw a comparison to the belly-bursting monsters on Aliens. Not good.
6. WATERSIDE PLAZA, Kips Bay (1974). Brutal to the point of looking Soviet, these residential structures on the east side of Manhattan are worthy of being cast in some dystopic sci-fi flick à la Gattaca. Moreover, they're completely disconnected from the rest of the city by the elevated rush of traffic on the FDR. The over-all effect: off-putting. 
7. SOCIETY OF ST. PAUL SEMINARY, Staten Island (1969). Sometimes ugly can be charming -- as is the case for this flamboyant building. Flourishes include slanted windows and some unusual floating staircases on the roof, details that have earned it the AIA honorrfic of "Staten Island's most bizarre building." Yes, it's ugly, but we love it -- in the same way we love dogs that look like this.
8. CITYLIGHTS, Long Island City (1998). More bland than ugly, it's probably unfair to pick on this tower designed by Cesar Pelli (the architect behind the MoMA-adjacent Museum Tower). But its total boringness is symbolic of all the tedious condos that have cluttered the city's skyline since the late '90s (think: the East River waterfront, McCarren Park, much of the west side of Manhattan, anything Trump). Worse: the tower feels disconnected from the neighborhood around it, a purgatory for pedestrians approaching from the east.
9. WHITNEY MUSEUM OF ART, Upper East Side (1963-66). Marcel Breuer's bunker/museum is historic, important and, in its day, seriously avant garde. The AIA describes it as a "must-be-seen modern object." But that doesn't make it pretty.
10. METROTECH CENTER, Downtown Brooklyn (from 1989). This 11-block development at Flatbush and Tillary is an architectural mixed bag -- some of it interesting (Davis Brody Bond's sleek Othmer Residence Hall), much of it a snore (15 Metro Tech Center). Walking through this dull morass can be soul-crushing. But the real problem here, says the AIA, is the way in which one company appropriated a vast swath of public space and made it into their own quasi-private territory, complete with battalions of security guards. The complex should serve as a lesson on letting developers and architects build monuments to themselves, with little consideration for how these projects might weave into the greater urban fabric. It may be a lesson we have yet to learn. Metrotech's developer, Forest City Ratner, is now working on another behemoth 22-acre project nearby: the highly controversial Atlantic Yards.
Do you have some architectural heinousness of your own that you would like to share? Submit photos to our Flickr pool. We'll feature the ten best -- er, ugliest -- ones in a slideshow on this site next week.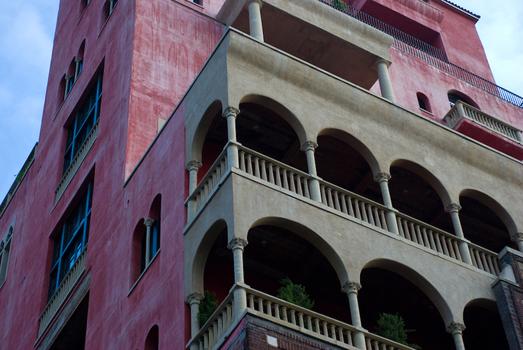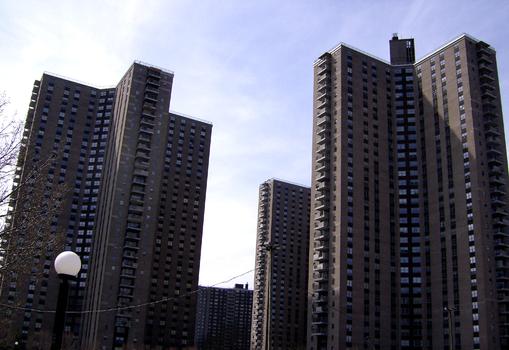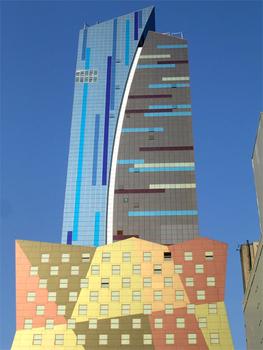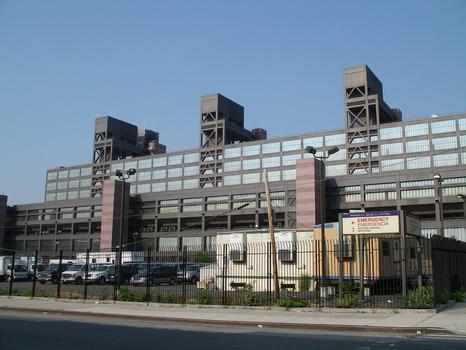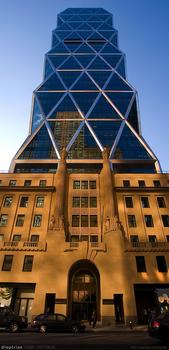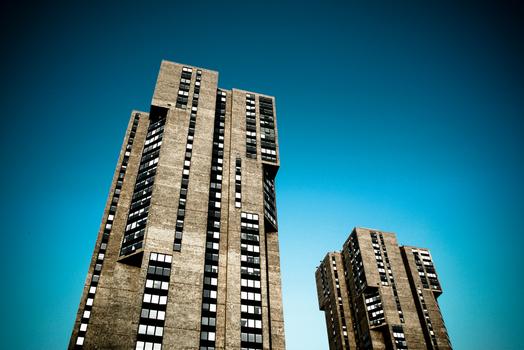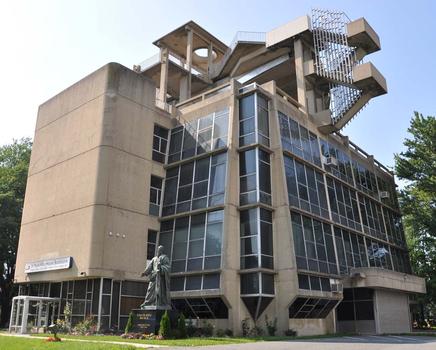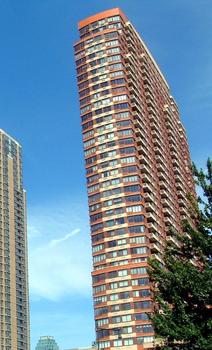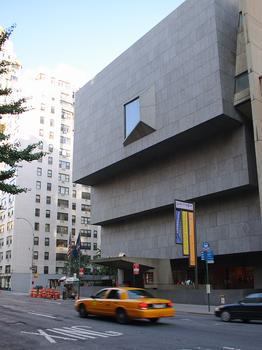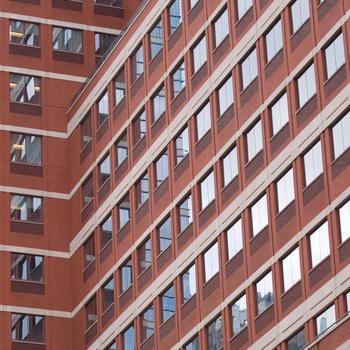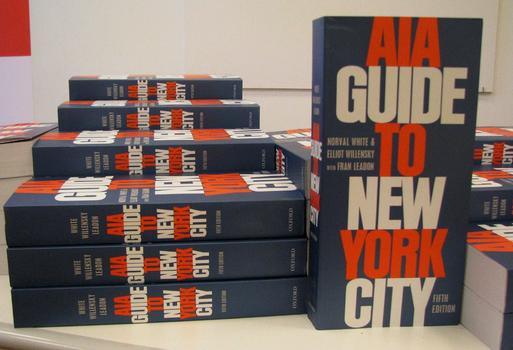 of