The Whitney Museum takes over downtown, abstractions made of thread and paint, sculptures that look like battlestars and the art of Chatroulette. Your guide to what's happening now.
Ghada Amer: Color Misbehavior, at Cheim & Reid. This wry solo exhibit by Amer, last seen in the Brooklyn Museum exhibit Love Has No End, brings together her trademark elements -- embroidery and soft core porn -- but to far greater abstract effect. Canvases that look like explosions of color and light transform themselves into hand-sewn figures of women when you study them up close. Like a trippy flashback, the effect will have you wondering if you saw what you think you saw. Through June 19, in Manhattan.
Julie Mehretu, Grey Area, at the Guggenheim Museum. Mehretu is artist who takes fragments of images and scrambles them to similar effect. She's showing a number of pieces at the Guggenheim as part of the Deutsche Bank commissions series. In her works, bits of architecture, graffiti and geography are stirred into giant vortexes of streaming shapes that only reveal their origins once you get up close to the canvas. Want to learn more? Art21 has some nice video of the artist at work in her studio. Through October 6, in Manhattan.
Undercurrents: Experimental Ecosystems in Recent Art, an exhibit of the Whitney Independent Study Program. The big news here, of course, is that the Whitney just announced that it will be packing up its Madison Avenue taco stand and moving it to a new home near the High Line at some point in 2015. In the meantime, the museum is working on a mild takeover of its soon-to-be downtown neighborhood with Undercurrents, a group show, to be displayed in various locations, that has been organized by the Whitney Independent Study Program's curatorial fellows. As part of the deal, there will be plenty of performance and site-specific events. As with all things Whitney, expect it to be highly cerebral. Opens today, in various locations around Manhattan.
Eva and Franco Mattes, aka 0100101110101101.org, reality is overrated, at Postmasters. My WNYC colleague Janaya Williams has already covered part of this show (an installation made from pieces of stolen art), but I'd like to highlight this exhibit's insanely provocative Chatroulette video installation. In it, the artist projected an image of himself dangling from the ceiling -- the victim of a suicide -- and proceeded to record strangers' reaction to his demise. It is tragicomic voyeurism at its best. Even better: You'll get to tell all your friends that you watched Chatroulette in the name of art. Through June 19, in Manhattan.
Lee Bul, at Lehmann Maupin, on the Lower East Side. For sci-fi geeks who have spent endless hours on online forums debating the structural and aerodynamic properties of Imperial Star Destroyers, this show is for you. For her downtown solo show, the Korean-born Bul has created a series of sculptures and drawings that look like design schematics for the battlestars of some utopic -- or is it dystopic? -- future. You be the judge. Through June 19, in Manhattan.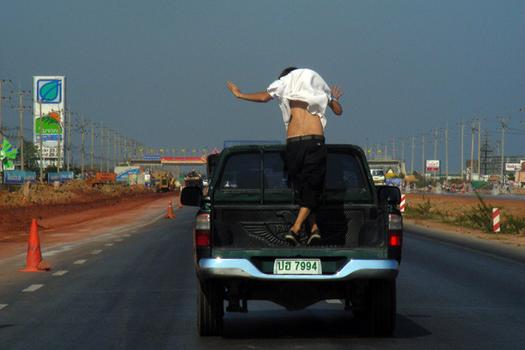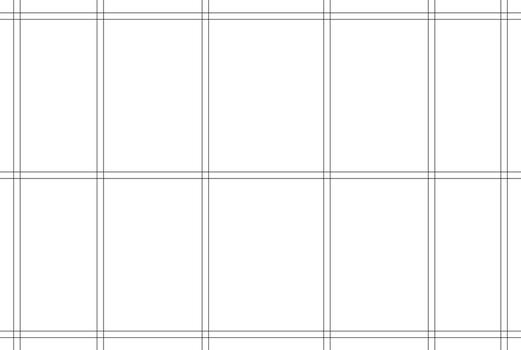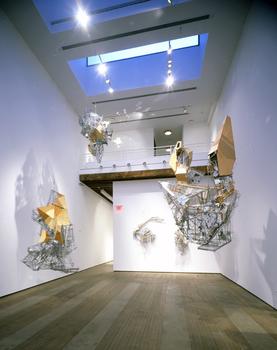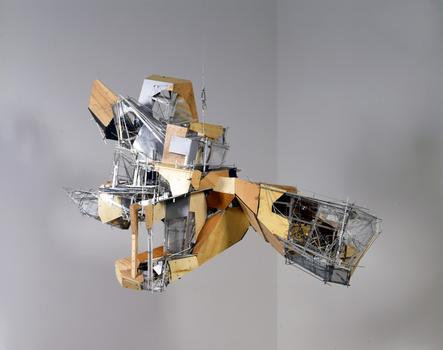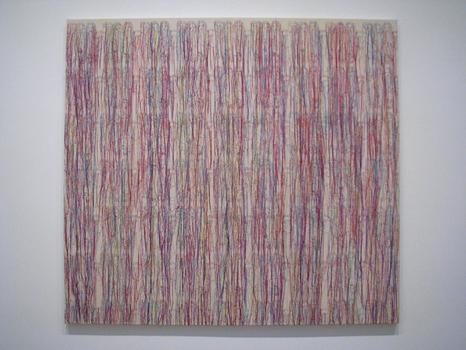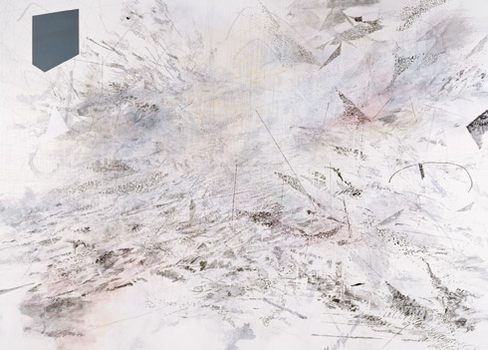 of