Race to Be the Next Attorney General: Meet the Candidates
This week's New York State Democratic State Party Convention delegates will weigh in on which one of five fellow Democrats they want to see replace Attorney General Andrew Cuomo as the state's top law enforcement officer. The opinion of presumptive Democratic gubernatorial nominee Andrew Cuomo will loom large. If one of the AG contenders gets 51 percent, they win the party's designation. And anyone who garners at least 25 percent is qualified to get their name on the September primary ballot. Short of those two options, Democratic contenders would have to get 15,000 signatures from around the state to get on the ballot for the primary.
The candidates, including five Democrats and one Republican: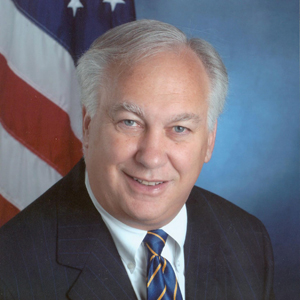 Richard Brodsky, 64, is the assemblyman for New York's District 92, which includes Westchester. He was first elected to public office in 1975 as a county legislator from Westchester, and began his Assembly career in 1982. Brodsky was a chief sponsor of the Public Authorities Reform Act (signed into law in 2009) that restructured the state's public authorities with greater oversight and transparency. Back in 2006, he had to quit the race for attorney general so that he could donate a kidney to his daughter. Ultimately, his daughter got another donor. He has been endorsed by the Communications Workers of America, NY Assembly Speaker Sheldon Silver, and upstate Reps. Maurice Hinchey and Paul Tonko, as well as Bronx Borough President Ruben Diaz.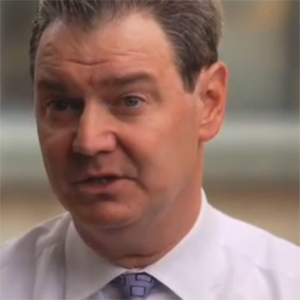 Sean Coffey, 54, is a former Assistant U.S. Attorney in the Southern District of New York, a retired Navy captain, and a career litigator. Coffey was the lead attorney in the 2005 case against WorldCom, the telecommunications giant that collapsed amid accounting fraud. Coffey won a settlement that exceeded $6 billion, which went to defrauded investors including the New York State Common Retirement Fund. It was the largest securities fraud case in U.S. history and it was the first time corporate executives were held personally liable. He retired last year from his partnership at Bernstein Litowitz to mount his first run for public office, saying he wants to "fight hard on behalf of those New Yorkers who cannot fight for themselves, making sure that powerful interests play by the rules, and restoring trust in our government." So far he has won the endorsement of Reps. Bill Owens and Daniel Maffei.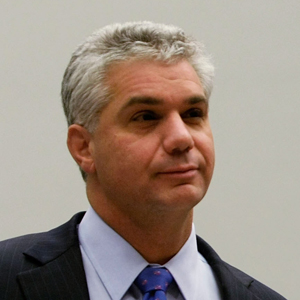 Eric Dinallo, 46, is a former superintendent of insurance for New York State. He called for protecting AIG policyholders amid the financial crisis, providing access to health insurance for 400,000 uninsured children, and extending insurance benefits to same-sex couples. Dinallo served as an assistant district attorney in the Manhattan D.A.'s office under Robert Morgenthau, and at the office of Attorney General Eliot Spitzer. Under Spitzer, he served as the chief of the Investor Protection Section. In that post, Dinalo pioneered using the Martin Act, an obscure state law put on the books and amended in the 1920's, as a successful way to prosecute financial firms for fraud in the 21st century. He currently teaches ethics at NYU's Stern School of Business. He has already won the endorsement of 26 out of the state's 62 county chairs. He came in first in the recent Democratic Rural Conference of New York State's straw poll.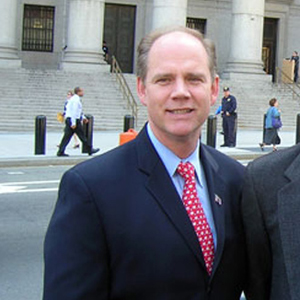 Daniel Donovan, 53, is the Republican district attorney of Staten Island. Donovan counts abolishing the statute of limitations for some sexual assaults, establishing civil confinement for sexual predators, and tougher laws against illegal guns among his chief accomplishments as the district attorney. A former assistant district attorney in the Manhattan D.A.'s office under Robert Morgenthau, and the only Republican who's announced candidacy so far, Donovan has been endorsed by Mayor Michael Bloomberg. He told The New York Times that the "one-party rule by the Democrats has been a disaster for our state. We've been a national mockery."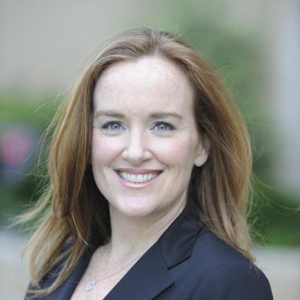 Kathleen Rice, 45, is the district attorney of Nassau County, and the only woman to be elected to the post. A career prosecutor who also served at the Department of Justice, Rice has put ethics reform in Albany, Wall Street reform, and protecting consumers as top campaign issues. She has the backing of Democratic Committee chairs in several counties, including Nassau County Chair and state party Chairman Jay Jacobs and Kings County Democratic Committee Chair Vito Lopez. She has been endorsed by Denise O'Donnell, who was Gov. David Paterson's Deputy Secretary for Public Safety, and New York City Councilman James Vacca. Rice also has the support of the Retail, Wholesale, Department Store Union.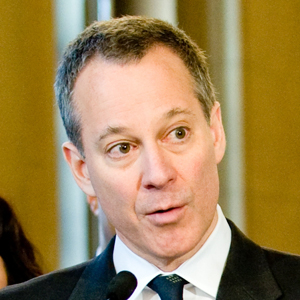 Eric Schneiderman, 55, is the state senator representing the 31st District that includes Upper Manhattan and parts of the Bronx. Early in his career he served as a deputy sheriff in Berkshire County, Mass. From 2003 to 2006, Schneiderman was deputy minority leader whose Senate conference passed legislation to raise the minimum wage and provided mental health parity in health insurance coverage. Schneiderman was a chief sponsor of the Rockefeller Drug Law reforms, signed into law in 2009. He is currently chairman of the Senate Committee on Codes. He has been endorsed by 1199, the health-care union and 32 BJ, which represents building service workers. He has the backing of Reps. Charles Rangel, Jerrold Nadler, and Jose Serrano. Also on board is Senate Majority Leader John Sampson, Council Speaker Christine Quinn, and Public Advocate Bill de Blasio.