Last Week's Divorce Tales: What Were The Terms Of The Split?
He wants the house. She wants the kids. And they both want that crystal-encrusted vase that was a wedding present.
Some conditions are easily-agreed upon. Other times, arguments over objects (and people) seem more like a scene from the movie, The War Of The Roses.

As part of our on-going series about your parents and the D-word, we want to know about the unique conditions of the breakup. Did they continue to live under the same roof?  Was it joint-custody all the way or visits on certain holidays, if that? Please contribute your story. 
We've reminisced with our folks about their relationship, and how they parted ways. What did we come up with? A drama, naturally.  We're on stage, pretending to be our parents. Watch the video, below.
Check out the latest cartoon from Nikole Beckwith.
Over the next couple months, we'll post more clips from our show.
But in the meantime, we want to hear your tales.  Contribute your story, below. And see other people's stories, here.
Want to interview your own parents on the subject like we did? Take a look at The Civilians' Method to get you started.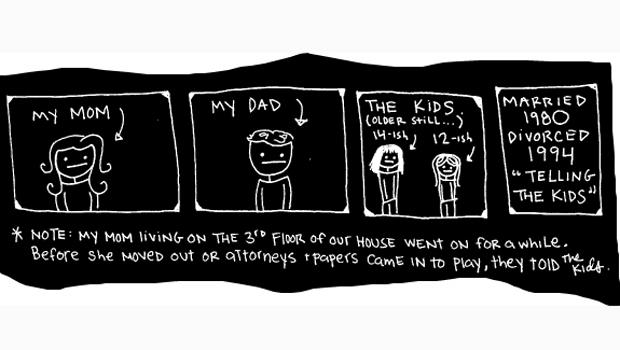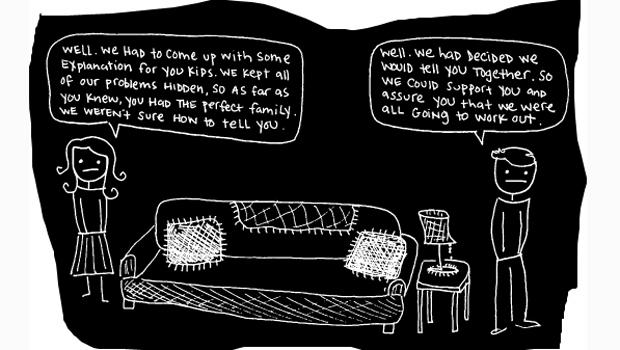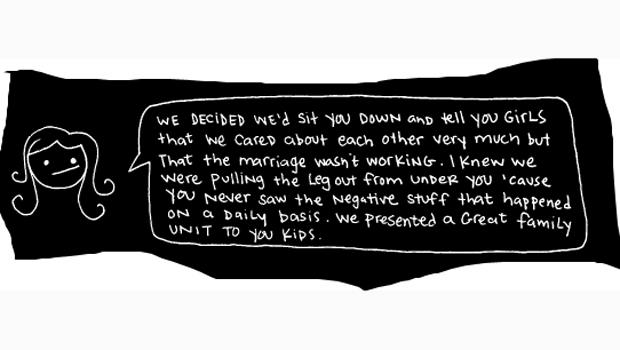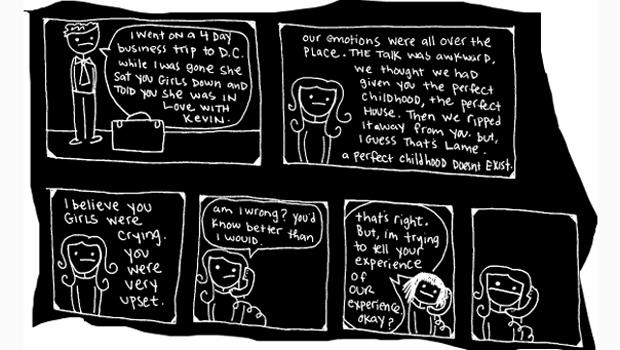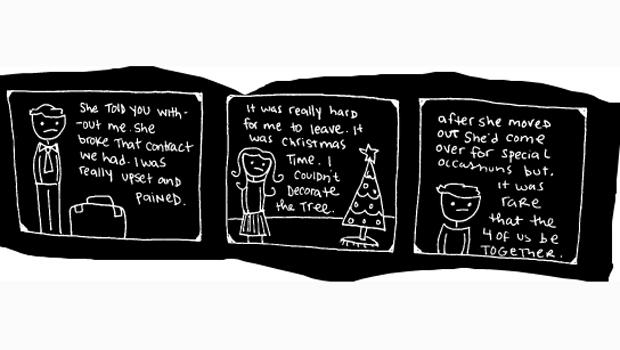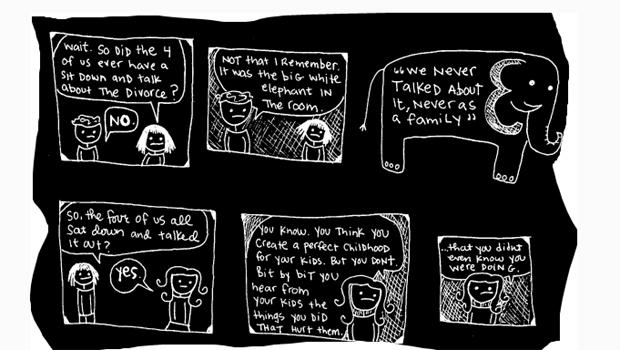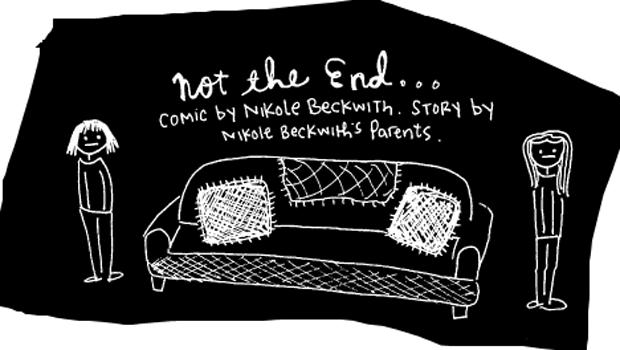 of