This Week's Divorce Tales: What Was Your Reaction?
The decision to get divorced has finally been made. Now what?
Continuing the conversation about your parents' divorce, we want to hear how you felt when you found out your parents were splitting up. Were there lots of tears or was it more shock and awe? Tell us your story.
We took a walk down memory lane with our parents, for the scoop on what really down in the aftermath. What did we come up with? A lot of drama, naturally. We're on stage, pretending to be our parents. Watch the video, below.
Plus, check out the latest cartoon from Nikole Beckwith.
Over the next couple months, we'll post more clips from our show.
But in the meantime, we want to hear your tales.  Contribute your story, below. And see other people's stories, here.
Want to interview your own parents on the subject like we did? Take a look at The Civilians' Method to get you started.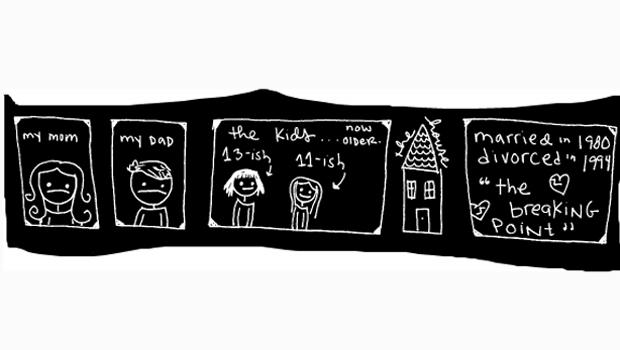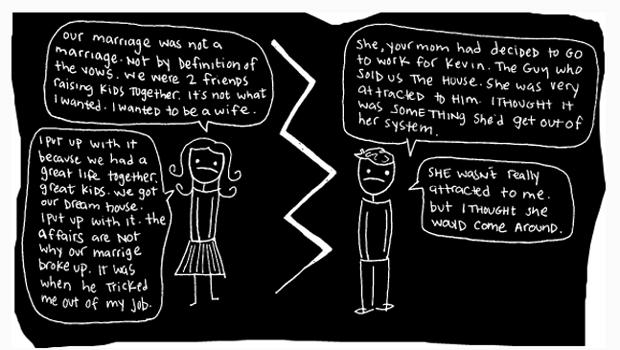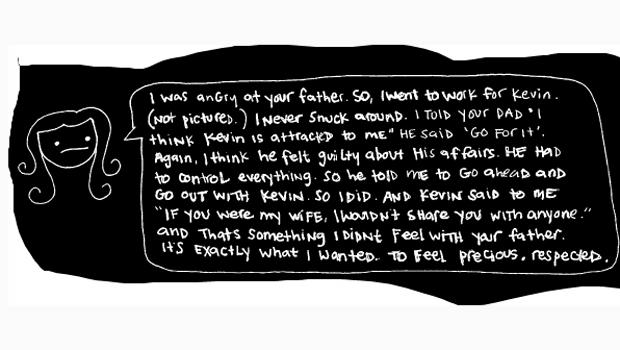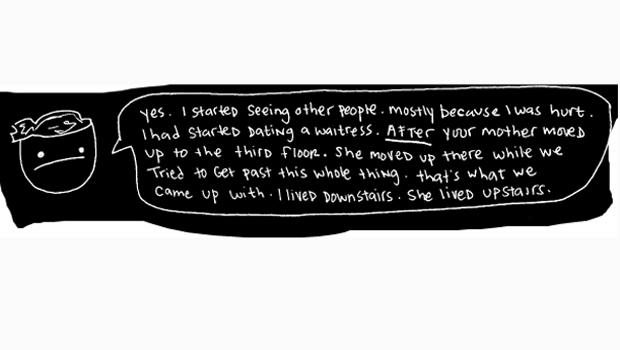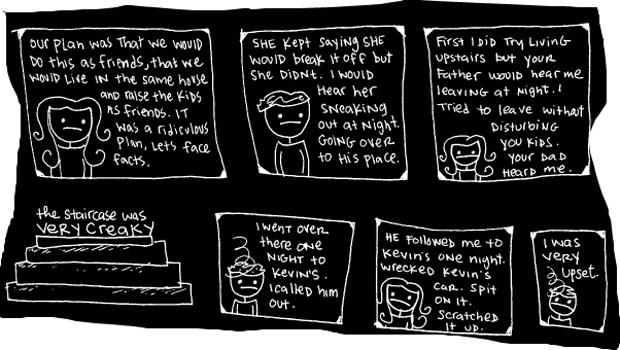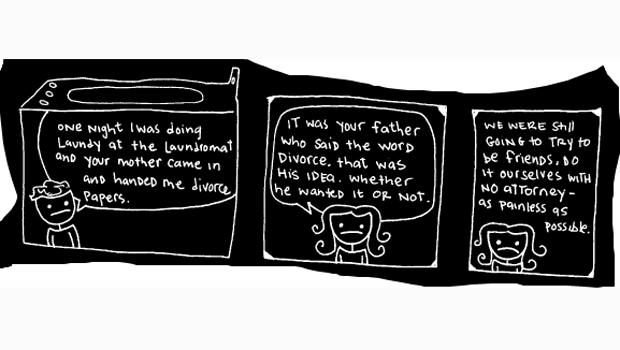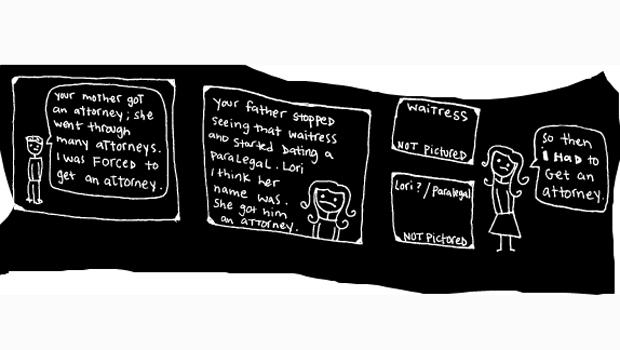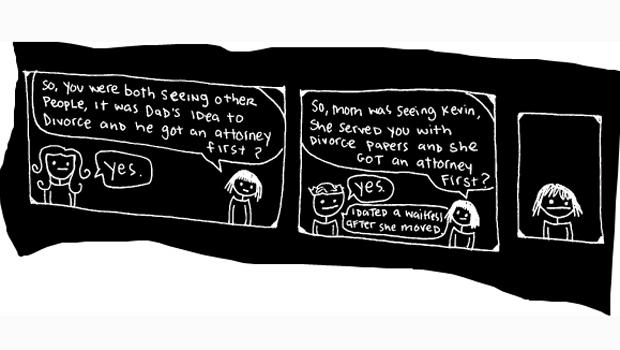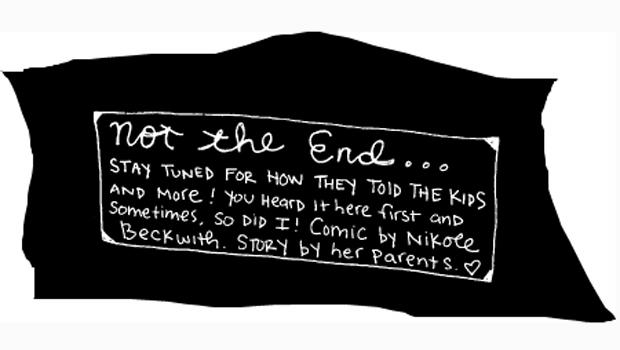 of