Bike Month NYC Meets the Brooklyn Bridge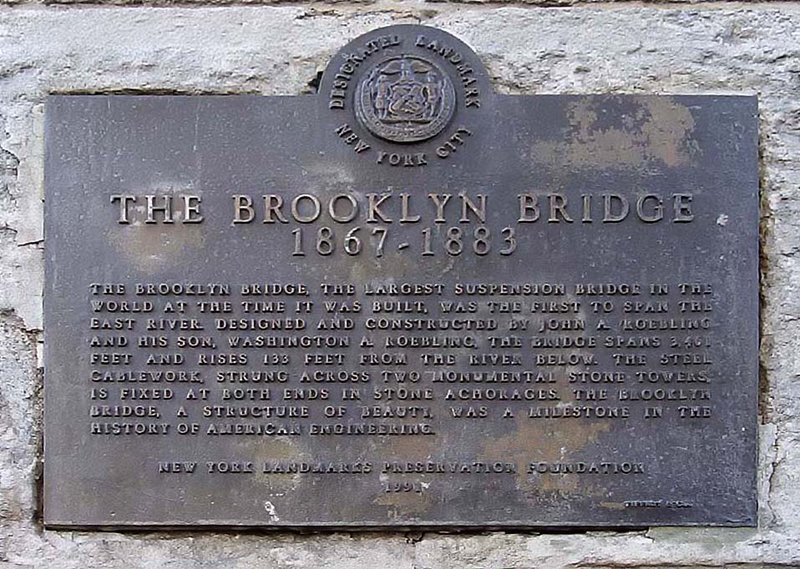 Perhaps you've been wondering how to combine Bike Month NYC with the 127th anniversary of the opening of the Brooklyn Bridge.  Wait no longer! 
This Sunday is the Great NYC Bridgeathalon, a combination bike tour/history lesson operated by Levy's Unique New York. You'll bike across five bridges (four across the East River; one across the Newtown Creek) while learning about each one.  The Bridgeathalon is free and open to the public.  If you're interested in participating, meet at 11am on the Manhattan side of the Queensboro Bridge Bike Lane, North Path.  And while you're at it, please take some pictures of the Brooklyn Bridge and send them to us!
I asked Matt Levy what it must have been like to cross the bridge when it was first built.  He said:  "When it was completed in 1883, it was the highest up into the air that anybody could walk for any length of distance anywhere in the world.  In the 1880s, elevators weren't invented yet. So the highest up into the air that you could build a building pretty much anywhere in the world was eight or 10 stories.  As you're crossing the Brooklyn Bridge, you're 15 stories into the air. So the ability--I can only imagine--for people to look between their feet at steamships that used to ply up and down the East River was literally nowhere else in the world."
The bridge opened to traffic on May 24, 1883.