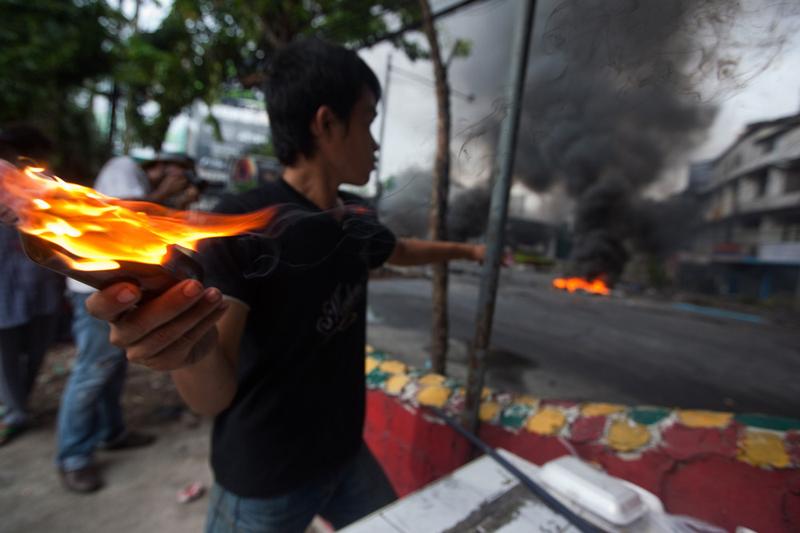 Anti-government unrest continues in downtown Bangkok and has spread to other areas of the capital, leaving at least 37 dead and hundreds injured in four days. On Sunday, the Thai government ruled out U.N.-backed mediation talks, which had been suggested by protest leaders; the government says no outside help is needed.  
"We reject their demands for U.N. mediation ... No Thai government has ever let anyone intervene with our internal affairs," said government spokesman Panitan Wattanayagorn.
The government vowed to continue its crack down on anti-government demonstrators and called on their leaders to surrender. Protesters have been camped in Bangkok for months and soldiers moved into camps on Thursday to try to move them out. They want the Thai Prime Minister, Abhisit Vejjajiva, to resign and are calling for new elections.
Patrick Winn, Global Post's correspondent in Thailand, is in the thick of the violence in Bangkok and speaks to us from there. Thongchai Winichakul, a professor of history at the University of Wisconsin and an expert on Thailand, lets us know why what unfolds in Bangkok matters here in the United States.