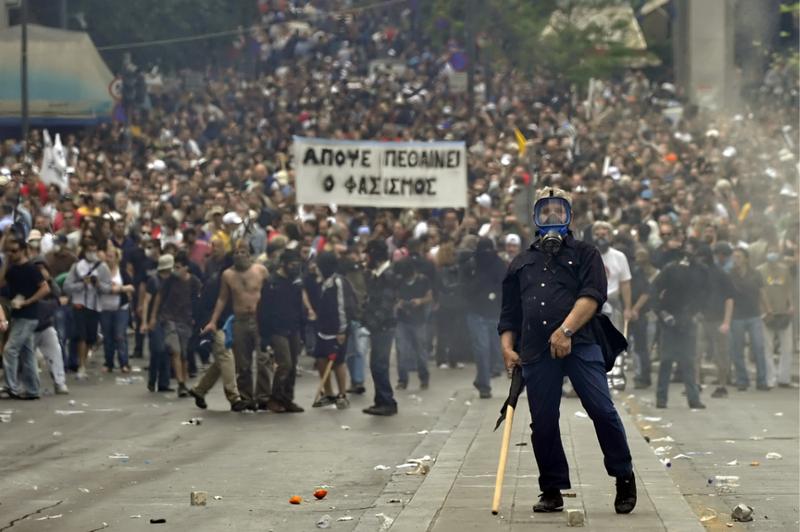 Over the past few weeks, the debt crisis has unfolded with violence and drama in Greece and the European Union. We take the pulse of the Greek-American community here in the U.S. and hear how problems back in Greece are affecting those who live here.
We speak with two journalists. Gregory Pappas is publisher and editor of Greek America Magazine and founder of the Greek America Foundation, and John Baglaneas is executive editor of The Hellenic Voice, the largest weekly Greek American publication.

Both are first generation Americans, who are plugged into the Greek-American communities in Boston and Chicago.