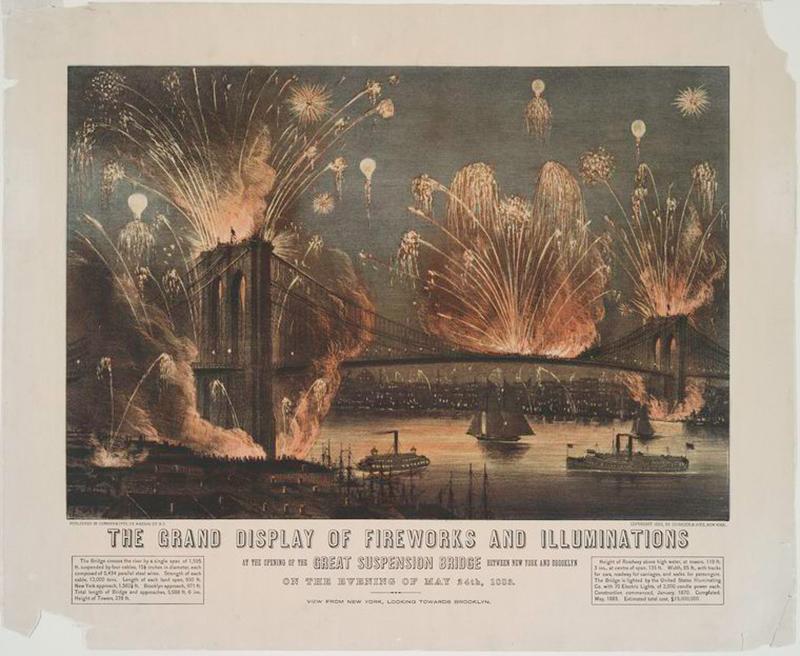 This episode is from the WNYC archives. It may contain language which is no longer politically or socially appropriate.
We hear from the "talking" Brooklyn Bridge who recounts the last 60 years of activities he has seen. Particularly, the bridge reminisces about all the war traffic caused by the Spanish American War, World War I and (currently) World War II. Dramatized conversation between a married couple, Tom and Marry, attending the opening of the bridge. Dramatization of conversation between "Officer O'Leary" (complete with 'authentic' Irish accent) and a young Al Smith who believes he will some day be Governor of New York.

Brooklyn Borough President John J Cashmore on the union of Brooklyn and Manhattan. He also forecasts a plan to bridge the oceans with man made islands so that planes may fly long distances across the world.

Mayor La Guardia talks about immigrants to the city and the harmony of NYC. Short segment about new study to be done on the bridge for its future uses.
Audio courtesy of the NYC Municipal Archives WNYC Collection
WNYC archives id: 8454
Municipal archives id: LT833