Off the Street and Into the Galleries
For years now, street art and graffiti have become increasingly mainstream -- and Shepard Fairey's shiny solo exhibit at Deitch Projects in SoHo is certainly evidence of that -- but plenty of smaller galleries around the city still channel the art form's edgy roots.
By now, Fairey needs no introduction. He is the graphic design force behind Obey Giant, a pop cultural phenomenon that began as an illicit sticker campaign and turned into a full line of art merch. His work is part of a traveling museum retrospective (currently stationed in Cincinnati). And, in 2008, he designed the iconic Obama Hope poster (which also generated headlines, by getting him into legal hot water with the Associated Press.)
May Day, his current gallery foray, assembles his latest large-scale canvases and collages. If you've been following Fairey since the early '90s, as many street art aficionados have, the show at Deitch will probably not offer much in the way of new product. Here, he pays graphic design tribute to the celebrities and icons he considers influential (from the Dalai Lama to Joe Strummer). The images are attractive, but despite the bright colors, they feel flat -- and the whole show comes off like a display of constructivist movie posters. Not that this makes Fairey's work any less influential: His graphic design ethos -- for better or worse -- has inspired a whole generation of art school-educated artists now plying their trade on city streets.
If there is a single reason to attend this show, however, it's because it will be the last at Deitch Projects. Next month, Jeffrey Deitch, the gallery's owner, heads to L.A. to take over as director of the Museum of Contempory Art. Long a fixture on the downtown arts scene, and a name connected with figures such as Jean-Michel Basquiat, Keith Haring, Vanessa Beecroft, Dash Snow, Swoon, and Barry McGee, Deitch's departure will certainly leave a cultural gap in SoHo that will no doubt be filled by a chain retailer and a velvet rope night club. As a gallery owner, he was particularly skilled at mining underground cultures and marketing them to an art-buying public. His shows could be circuses -- as was the opening to the Fairey exhibit. But they could also be incredibly intriguing, a window into areas of our culture that don't always get their due in mainstream arts institutions. (Good luck and godspeed, Mr. Deitch. You're going to need it.)
Since Deitch first open his doors in the mid '90s, a number of other, smaller galleries and alternative art spaces around the city have begun to provide a platform for alternative art forms such as street art (see a full list below).
This Friday evening, at Factory Fresh, a Bushwick-based space, Belgian street artist Roa will be showing site-specific paintings of his large-scale animal figures. (Unurth has a great video of one his pieces.) The exhibit -- which features paintings and installation -- stays close to street art's gritty roots: There's plenty of spray paint and found objects pilfered from urban dumpsters. In short, the raw energy of the streets.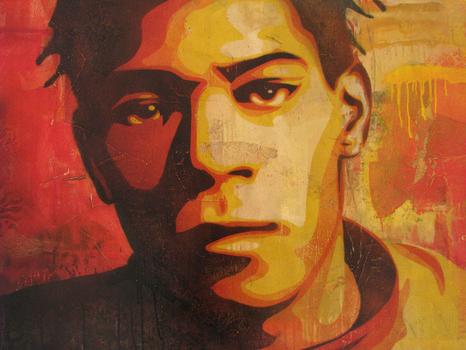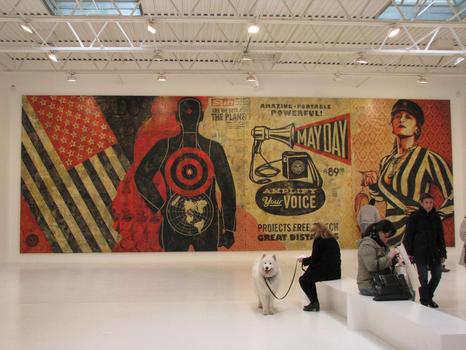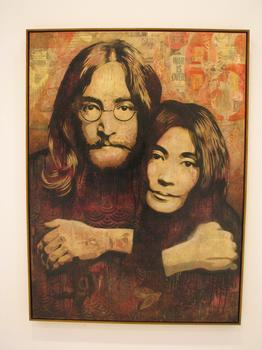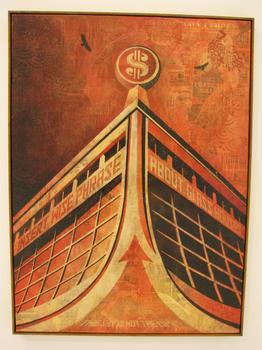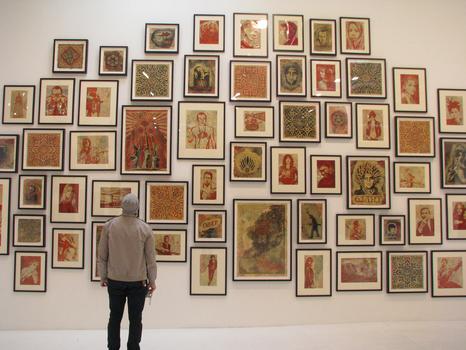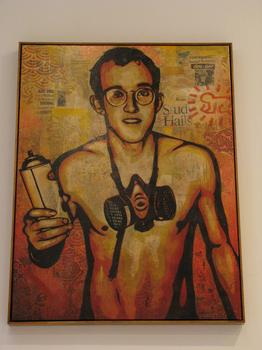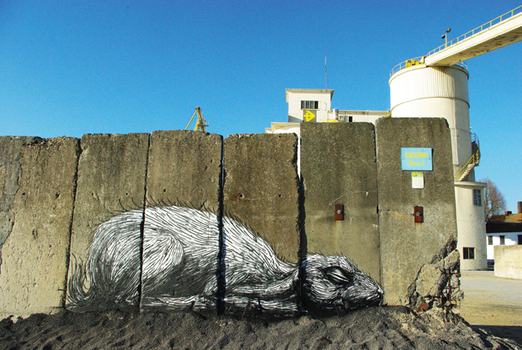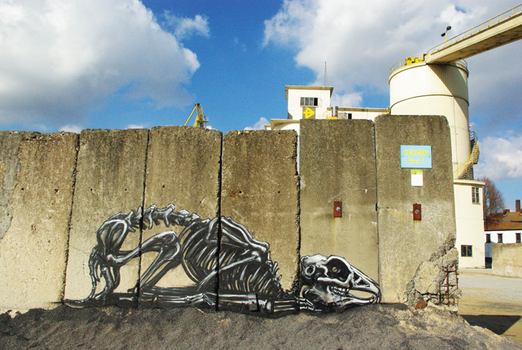 of