Apollo Theater Unveils Walk of Fame on 125th Street
Harlem's Apollo Theater unveiled its "Walk of Fame," an uptown Manhattan take on Hollywood's "Walk of Stars" that commemorates African-American musical icons with plaques embedded into the sidewalk. The plaques will be located in front of the theater on 125th Street, Harlem's main thoroughfare.
The Apollo, built in 1914 and a city landmark today, is famed for the weekly Amateur Night competitions that jumpstarted the careers of countless jazz, soul, and R&B artists, ranging from Billie Holiday and Sarah Vaughan to D'Angelo and Lauryn Hill.
The first plaques to be installed are for artists that have already been inducted into the theater's Apollo Legends Hall Of Fame: Quincy Jones, Patti LaBelle, Smokey Robinson, James Brown, Gladys Knight and the Pips, Little Richard, and Ella Fitzgerald.
The late Fitzgerald, who would be 93 this year, was one of the contest's first winners. She first performed at the Apollo when she was just 15 years old.
Additional plaques will be installed each year at the Apollo's Annual Spring Gala, when the new inductees are named.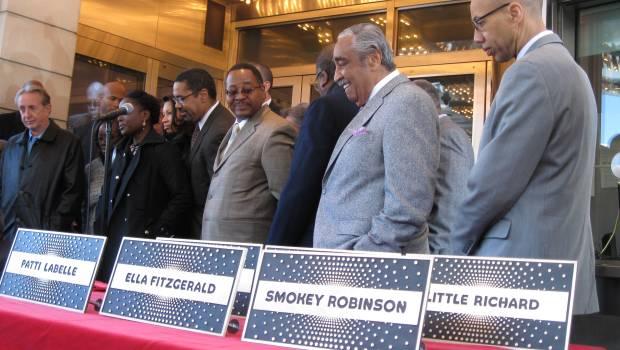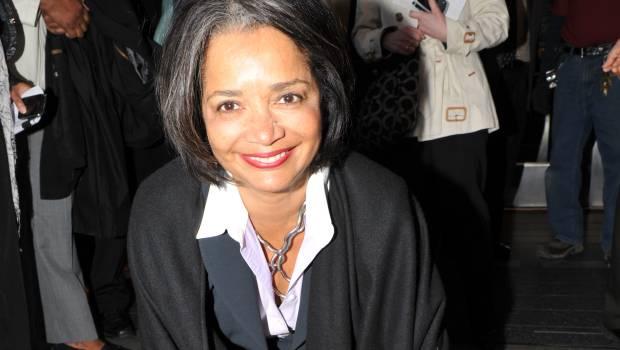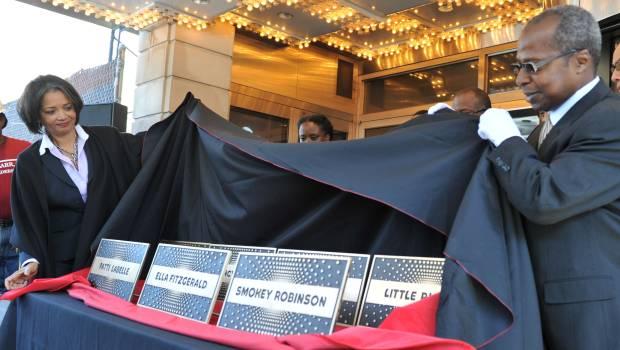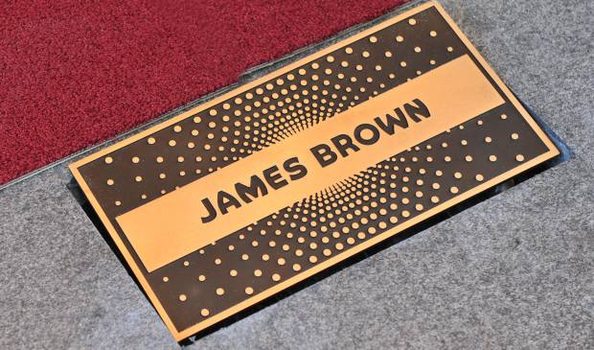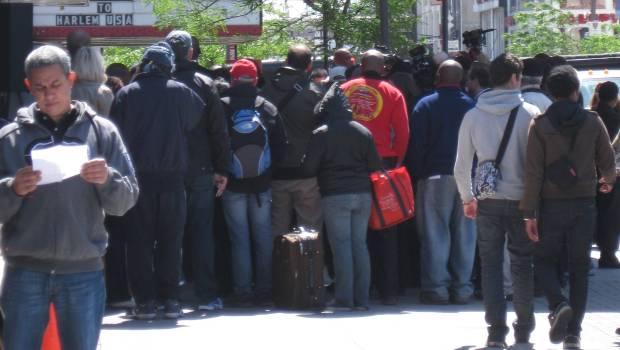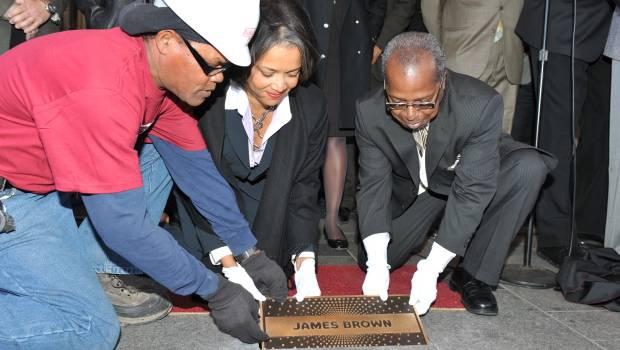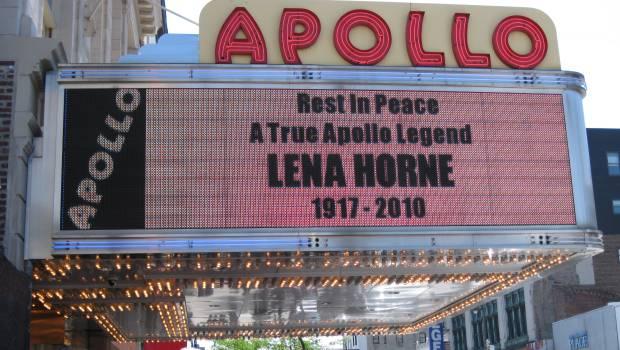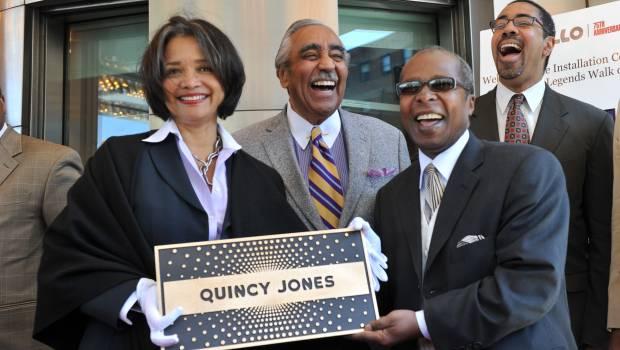 of