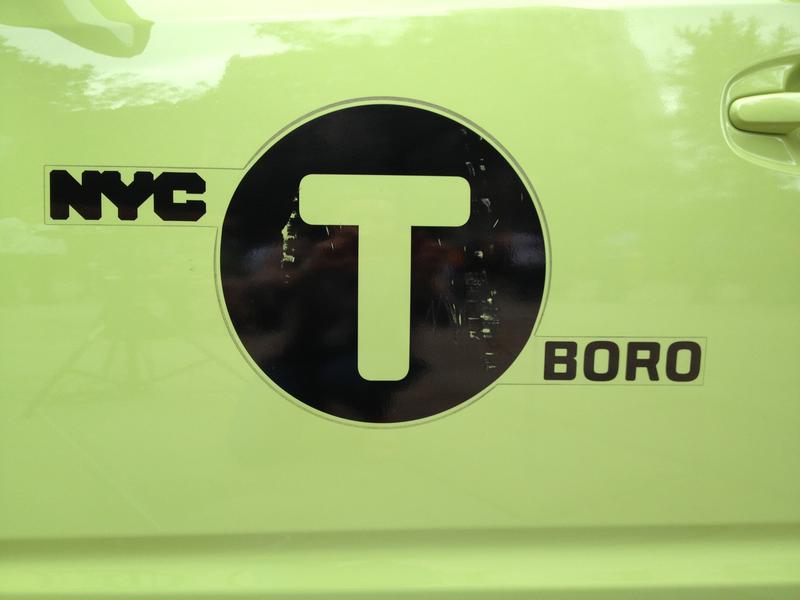 The city's green taxi fleet is set to double in size. The Taxi and Limousine Commission is selling up to 6,000 licenses for the so-called Boro Taxis, serving Brooklyn, Queens, the Bronx and Manhattan above 96th street. It will take a couple of months for the new vehicles to start rolling, joining the 5,471 already on city streets.
"We had a wait list of well in excess of the number available, so I would say interest has been pretty strong," said Allan Fromberg, a spokesperson for the Taxi and Limousine Commission.
The new licenses cost $3,000, up from $1,500. That's a steal compared to a yellow taxi medallion, which can cost about $1 million on the open market.  
The Boro Taxis launched last summer, and the second round of licenses was originally scheduled for sale in June. But the city delayed the fleet expansion, citing concerns about disability access. Under the commission's Disabled Access Plan, approved in May, half of the green taxi fleet will accommodate people with disabilities by the time all licenses are sold next year.