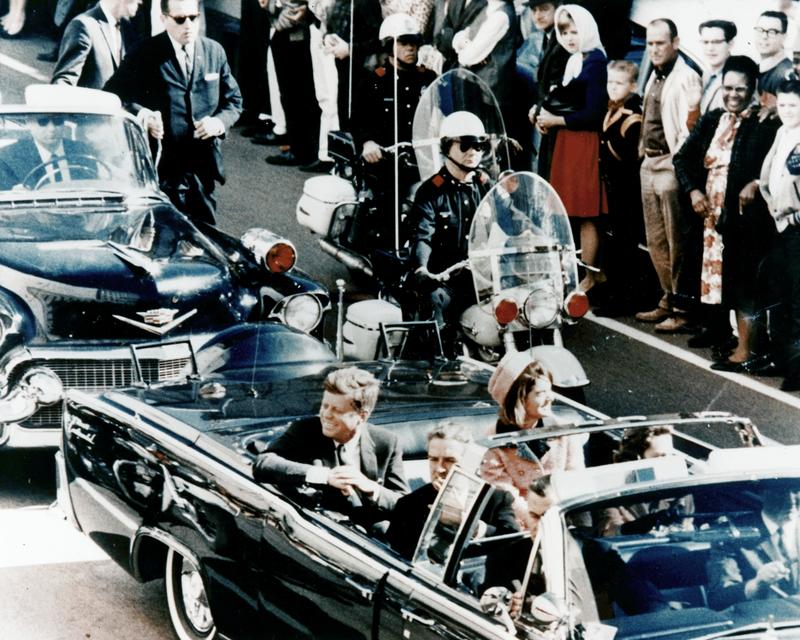 Where were you fifty years ago today? How did you change after the assassination of John F. Kennedy? How did you see our country change?
Peniel Joseph, professor of history, founding director of the Center for the Study of Race and Democracy at Tufts University, and author of Dark Days, Bright Nights: From Black Power to Barack Obama (Basic Books, 2010), talks about what Kennedy's presidency and death meant for civil rights.
Then, Marvin Kalb, senior advisor to the Pulitzer Center on Crisis Reporting, senior fellow at The Brookings Institution, and now author of The Road to War: Presidential Commitments Honored and Betrayed [Brookings Institution Press], talks about his memories of November 22, 1963, and takes calls from listeners as we remember the death of President Kennedy. 
→ EVENT: The Kalb Report will host a live show tonight in the main ballroom of the National Press Club, located on the 13th floor of the National Press Building, 14th and F streets, NW, Washington, D.C., 7 PM | Tickets
---
Kennedy's June 1963 Civil Rights speech, which Peniel Joseph calls "his finest moment as president."
---
Hear Boston Symphony conductor Erich Leinsdorf announce the assassination of President Kennedy and the crowd reaction. They then play the funeral march from Beethoven's Third Symphony. More at TIME.