Trump Election Has Sparked New Jersey Activism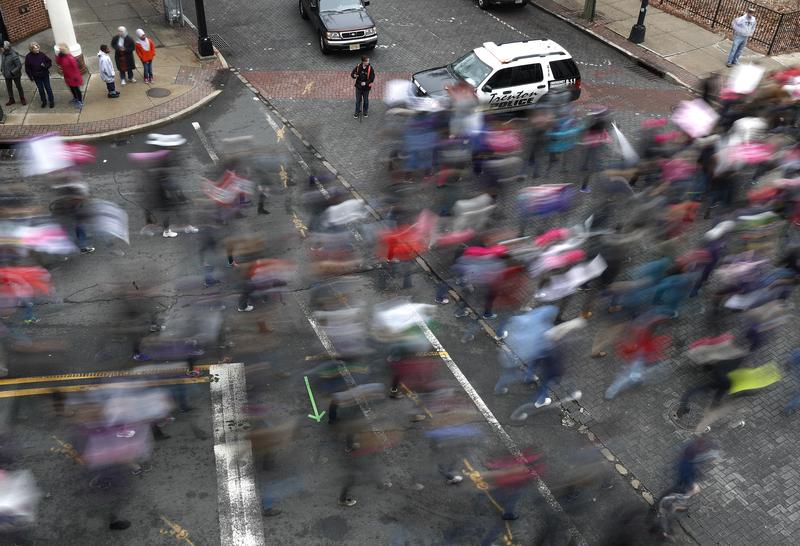 The inauguration of Donald Trump and the massive protest held the next day has spurred an increase in political activism in New Jersey. 
1. In South Orange and Maplewood, two friendship circles held living room meetings and created new organizations, unaware of what the other was doing. When the SOMA Action Committee and the SOMA Action Network found out about each other, they merged into one group that now has 200 members. They're leafleting at the train station to ask citizens to call on their Congressional representatives to block President Trump's cabinet nominations and they're calling on South Orange to become a sanctuary city. 
2. In Montclair, a Ffacebook post turned into NJ 11th for Change , which now has 2,700 members. Many of its members didn't realize that they had been redistricted and that their representative is now Rodney Frelinghuysen, who is the new chairman of the powerful House Appropriations Committee. The group is asking for a town hall with Frelinghuysen, and until they get one, they're protesting at his Morristown office every week. 
3. The first meeting of Progressive Hunterdon County surprised organizers — so many people showed up they ran out of name tags, agendas and seats. Some 50 people stood for two hours. This is not the traditionally "blue" part of New Jersey.
172 people show up to 1st meeting Of Progressive Hunterdon Democrats .. In sleepy Flemington NJ pic.twitter.com/6epy4TCdAm

— BlueJersey (@bluejersey) January 26, 2017
4. New Jersey's Democratic congressional representatives aren't off the hook, either. This week, a new coalition comprised of Move On.org, Indivisible New Jersey, the Working Families Party and Our Revolution, which is an outgrowth of the Bernie Sanders campaign, put out a call to protest at the offices of Senators Cory Booker and Robert Menendez. The organizations are calling on the senators to oppose the cabinet nominations of Betsy DeVos and Sen. Jeffrey Sessions.
"I was able to gather a small group to go within hours," said Karla Greenleaf-MacEwan of Maplewood. "Our neighbor, Lisa Novemsky, was pulling out to go with a friend at the same time we were leaving. That's local action for you!"
5. With an eye toward the 2018 midterm elections, many of the groups are working on improving democracy across the state. They want to reform the way congressional districts are gerrymandered to keep incumbents safe, make it easier to register to vote and institute early voting.  The groups are also working to inject local Democratic committees with new blood.