Five of Eight Dead Identified in East Harlem Explosion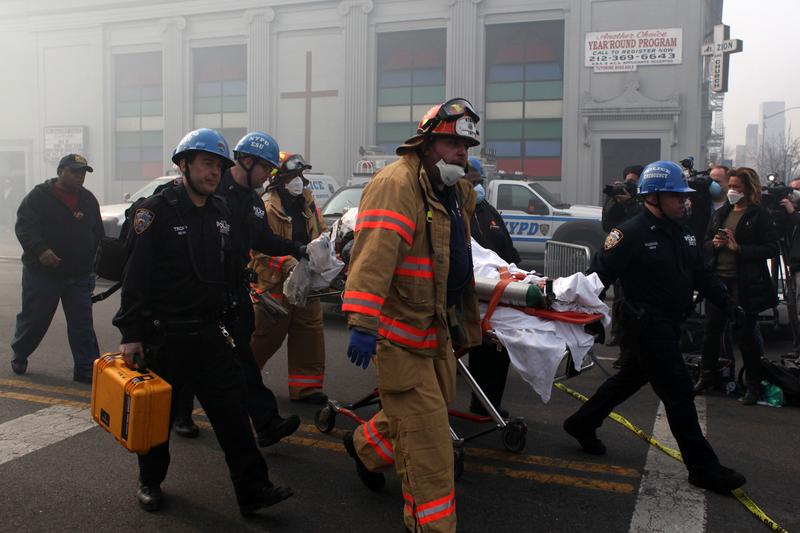 As rescue workers using dogs and thermal-detection gear continue to search the rubble for more victims of an East Harlem gas explosion, the NYPD has identified five of the dead. The explosion killed at least eight people and injured dozens more.
Forty-five-year-old Griselde Camacho, a Hunter College security officer, was a member of Bethel Gospel Assembly, located a few blocks from the explosion site. Bishop Carlton T. Brown said she volunteered as an audio-visual technician at the church and "was always seeking to do her best."
Dental hygienist Carmen Tanco, 67, was also a congregant at Bethel Gospel. Church officials said she had participated in church-sponsored medical missions to South Africa, the Dominican Republic and Nigeria.

Andreas Panagopoulos, a musician. His widow Liseth Perez-Almeida said her husband "was the smartest person" and "so special." Panagopoulos worked from home for an online film and photography directory. Perez-Almeida said she plans to take her husband's body to his native Greece for burial.

Rosaura Hernandez, 22, a restaurant line cook from Mexico who worked at Triomphe Restaurant in the Iroquois Hotel. Hotel general manager Robert Holmes called Hernandez's death "truly a terrible loss." He remembered her as "calm, cool and collected" in the demanding restaurant environment.

Another woman from Mexico, Rosaura Barrios Vazquez, 43, was killed in the blast. Further details about her have not yet been released.

The bodies of two unidentified men have also been pulled from the rubble. At least four people are still unaccounted for.