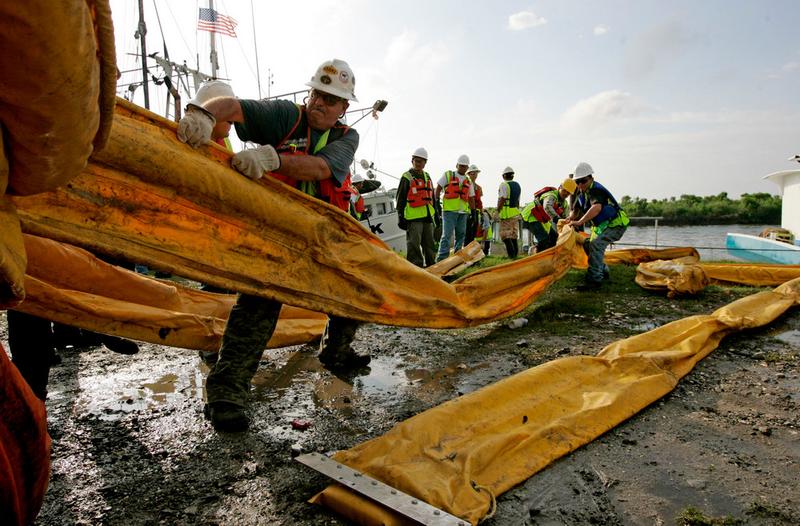 Energy reforms are on the minds of politicians following the collapse of the Deepwater Horizons oil rig that spewed more more than 200,000 gallons of oil a day into the Gulf of Mexico. California governor, Arnold Schwarzenegger has reversed his position, and come out against off shore oil drilling. Then yesterday, Interior Secretary Ken Salazar announced a halt on new drilling permits until his agency determines the cause of the rig collapse. Historically, regulatory and environmental laws follow disasters and regulatory changes, from equipment upgrades to increasing legal liability, are already on the table.
 The 1969 Santa Barbara oil spill led directly to the Nixon era environmental laws, and according to some, Earth Day the following year. The 1989 Exxon Valdez oil spill led directly to the 1990 Oil Pollution Act. So what will come next?
Lisa Margonelli, Irvine Fellow at the New America Foundation and author of Oil On the Brain: Petroleum's Long Strange Trip to Your Tank, runs us through the possibilities on the horizon.