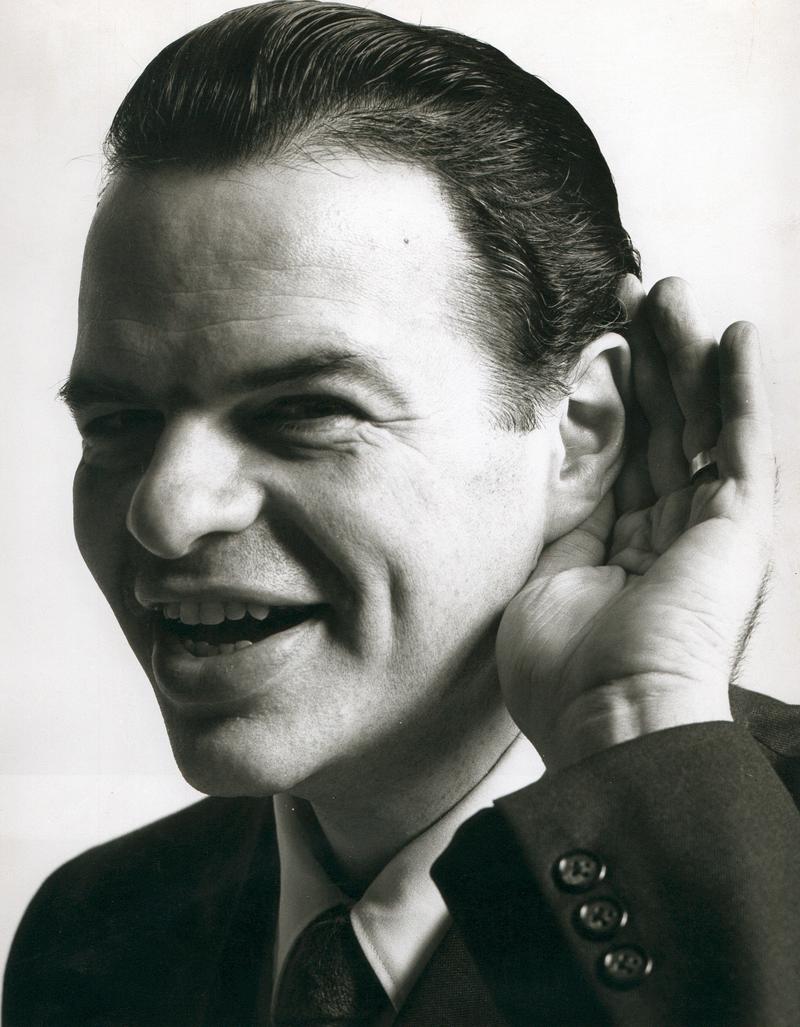 Renowned sound documentarian and audio-visual pioneer Tony Schwartz believes people should use tape recorders as much as cameras to capture meaningful events. Over the years he has recorded more than 30,000 sound portraits of New York City life, like the keeper at Central Park Zoo telling how he feeds lions, a Macy's elevator operator calling out floors and merchandise, children singing nursery rhymes, taxi drivers gabbing about their fares, musicians, politicians, and everyone in between, all without ever leaving his postal district.
Because he suffers from agoraphobia, a fear of crowds and public places, luminaries such as Woody Guthrie, Martin Luther King, Jr. and Jimmy Carter would go to Schwartz's house to be recorded by the great sound man. He produced some 20,000 commercials from there, including the first nationwide anti-smoking campaign and the famous "Daisy" television spot for Lyndon Johnson's presidential run, both of which helped earn him a national reputation.
For over 30 years Schwartz also produced a weekly program on WNYC. In this clip from a 1961 broadcast of Adventures in Sound, he captures the history of his niece's voice from the time she is just a few days old to the age of 9. This and other recordings created and collected by Schwartz were recently acquired by The Library of Congress.