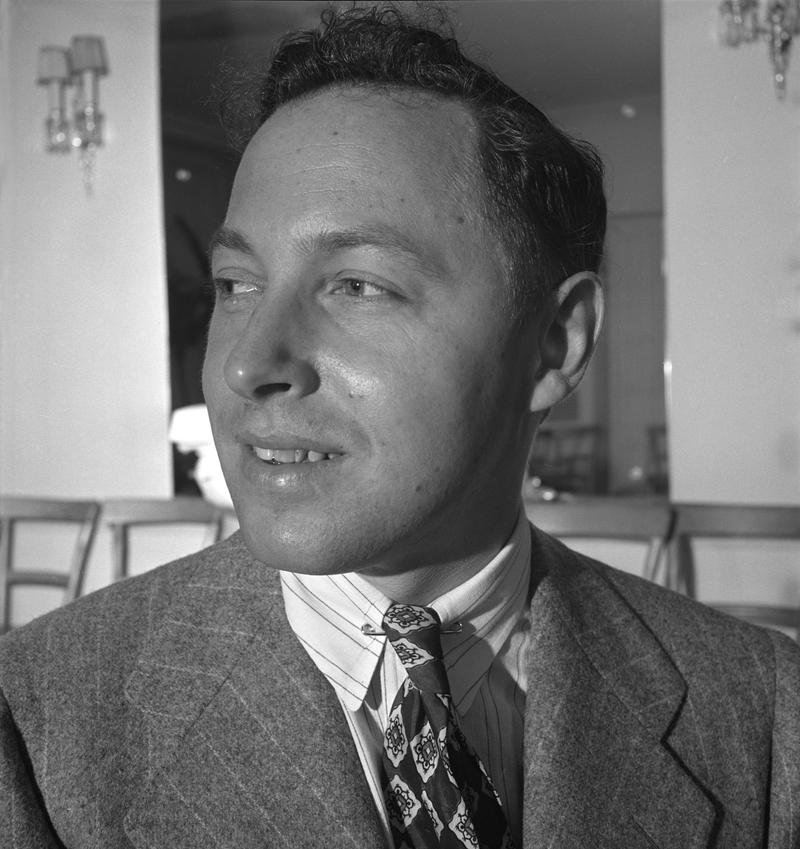 Before finding success on Broadway, playwright Tennessee Williams worked a number of odd jobs in New York City. He wrapped packages at Gotham Book Mart, ran an all-night elevator in an East Side hotel and waited tables in Greenwich Village.
He also ushered at the Strand Theatre, which didn't pay much, but he got to watch "Casablanca" nearly 40 times. "It covered my room at the 'Y' and left me seven dollars for meals. I've made a lot more money than that in my life, but it never made me feel as rich."
In this excerpt from October 3, 1945, Williams speaks to theater historian and critic George Freedley on WNYC's "Theatre Time" about poetry on the stage, the decentralization of American theatre, and exactly what sort of language should and shouldn't be used on the Municipal Broadcasting Station.
The interview takes place shortly after "The Glass Menagerie" premiered on Broadway, earning Williams his first of many New York Film Critics' Circle Awards and Pulitzer Prizes to come. Needless to say, he would never work as a theater usher again.

(Thanks to NYPL Rodgers and Hammerstein Archives)