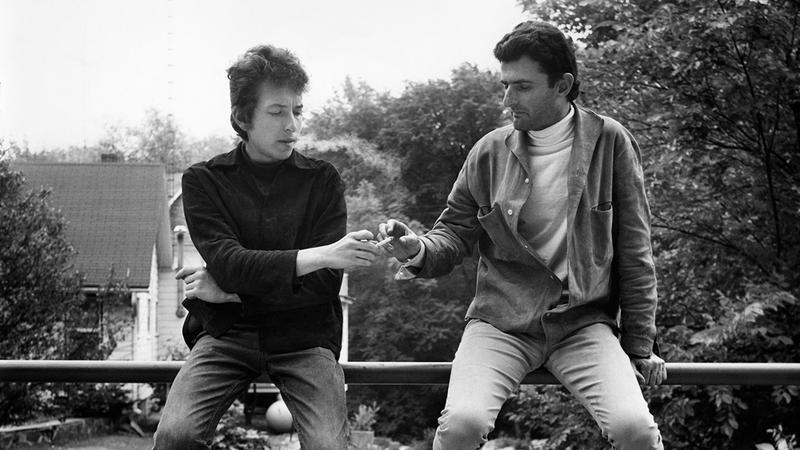 At the start of his career, Bob Dylan often took creative liberties with his biography, telling reporters and friends that he'd been a hobo, an orphan, a hitchhiker and a railroad worker before arriving in New York City. He said he was a descendant of the Sioux Nation and that he turned tricks in Times Square to make ends meet. He also claimed to have lived everywhere from California to South Dakota, and swore that "Dylan" was a family name. None of which was true.
In this October 29, 1961 excerpt from one of his first radio appearances, the 20-year-old Minnesotan tells WNYC's Folksong Festival host Oscar Brand some other tall tales before playing his arrangement of Woody Guthrie's "Sally Gal." Much to Brand's consternation, Dylan bucked the conventions of live radio, fidgeting and strumming his guitar as the venerable host attempted his introduction.
"I was, I will admit, a little flabbergasted," says Brand. "He didn't follow any of the rules. While that was terrific for Bob, and made him a great star, for me it was a little daunting."