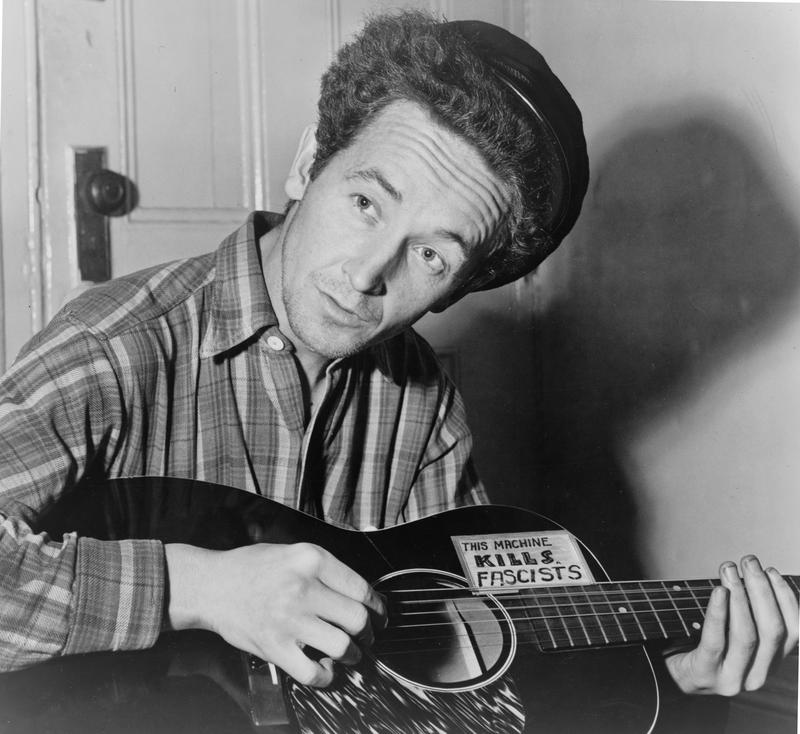 From 1940-1941, folksinger and former ward of Angola State Penitentiary Huddie "Leadbelly" Ledbetter hosted a weekly radio show on WNYC. "Folksongs of America" featured regular appearances by Leadbelly's good friend Woody Guthrie, who had lobbied station management to put the "King of the 12-string" on the air.
"It is a mistake for the people in the radio world to leave Leadbelly out of the picture," argued Guthrie. "Its like leaving the alcohol out of the wine or leaving the spring out of the clock."

In this "Folksongs of America" excerpt from December 12, 1940, Guthrie discusses and performs "Tom Joad," his famous ballad about the plight of Dust Bowl farmers and migrant families portrayed in The Grapes of Wrath. Author John Steinbeck later grumbled, "in seventeen verses he got the entire story of a thing that took me two years to write."