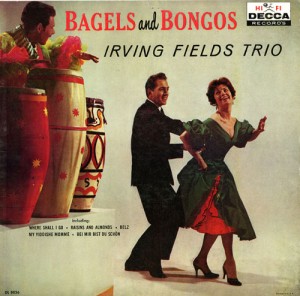 I have lived in New York City for my whole life – except for 9 months spent working for a commercial classical music radio station in Portland, Maine. So it's pretty ironic that apart from the odd "Hava Negila," my real introduction to Jewish music was not in NY, but in Portland. The owner of our little station had a Sunday afternoon show called "The Jewish Hour," which I listened to religiously (sorry). Why? Well, because it was unintentionally hilarious. Specifically, HE was unintentionally hilarious. I don't really remember much of the music, which seemed to be randomly squeezed in between the owner's rambling monologues (often beginning as commercials and then heading off into best-left-uncharted territories). But much of the music seemed to be pure kitsch.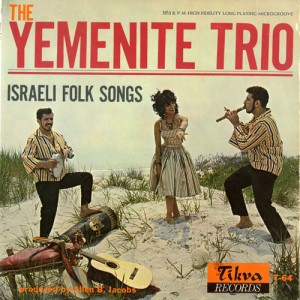 Of course, "kitsch" is in the eye (or ear?) of the beholder. There was a time when I would've looked at a record like "Bagels and Bongos" as hopelessly kitschy stuff. But watching bands like the Klezmorim, the Klezmatics, John Zorn, and the guys at J-Dub Records has changed all that. These folks have steadily reclaimed their Jewish musical heritage and made something contemporary of it. Remember that old ad campaign for Levy's rye bread? "You don't have to Jewish to love Levy's Jewish Rye." That's what's happened here.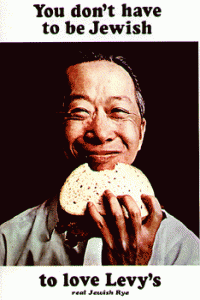 The Klezmatics, Matisyahu, John Zorn's Radical Jewish Music series – these things have at least as much to say to heathens like me as they do to the Jewish community. Now, I have to think of "Bagels and Bongos" as some kind of trailblazing pioneer, a precursor to today's multicultural world music trend. Even if it wasn't necessarily intended that way.
Streisand, Diamond, Manilow; the klezmer revival; the renewed interest in the great cantors of the 20th century; the Jewzapalooza and Jewltide concerts… Jewish music is a pretty big tent these days.
Tell us: What's your experience been with it? Leave a comment.