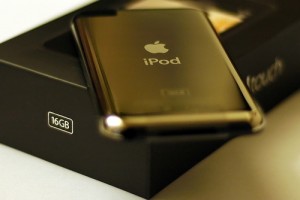 You people think you're so funny. So yesterday, English editor/critic Norman Lebrecht came on the show, in his guise as The Record Doctor (treating your classical music ailments, like "which Mahler 3rd should I buy?" or "what's the best piece to listen to while being laid off?" or "what's classical music?"). Numerous listeners called or wrote in with questions for the Record Doctor, including Gary from the Upper West Side, who wrote "What's a record?"
These days, it's actually a fair question. My daughters might even ask, "what's a CD?" As you might expect, there are plenty of CDs and even a few old LPs lying around, but music in our house tends to come from the computer's iTunes program or from someone's iPod, often playing through one of the two speaker docks we have. It's true: we've drunk the Kool-Aid, and become Pod people.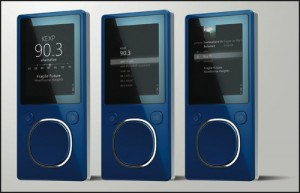 So the news that Microsoft has souped up its Zune player to accommodate really heavy music users is intriguing.
David Pogue's review in the NY Times makes it sound like it'd be worth it for people who do buy music regularly, but the subscription thing, as I understand it and as Pogue seems to confirm, is a bit of a mirage – you're not actually buying the songs, you're leasing them until the day when you decide to end your subscription, at which point it all disappears. Sorry – I'm okay with a two-year commitment to my cell phone provider, but a lifetime commitment to Microsoft so I can continue to hear my music is just too long term. Still, the ease with which its Social function allows you to share music and to discover and download new songs and new artists is very attractive.
Given that the vast majority of you who have mp3 players have the iPod, this may be a hard question to answer, but imagine you were just in the market for your first mp3 player now. Would you go with the vast horde of iPod users or the Zune counterculture? Leave a comment.