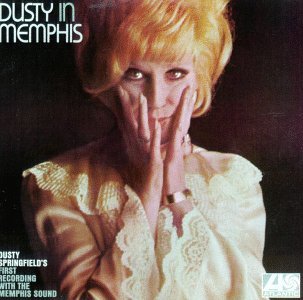 Dusty Springfield may not have created the subgenre known as "blue-eyed soul," but she might have been its biggest star in the 60s. Which sounds like a great thing, but it wasn't necessarily the case. Since Elvis a decade earlier, a white artist taking on what was thought of as black music could easily become a controversial figure. Accusations of a kind of racial or cultural appropriation, or theft, dogged Elvis Presley long after he'd gone to that big old peanut-butter-and-banana sandwich shop in the sky. Paul Simon would face similar protests when he did his project (coincidentally or not called "Graceland") with African musicians in the mid 80s. But Dusty Springfield seems to have largely escaped that fate. Why? Maybe because she apparently worked hard to bring black American soul singers to a British audience even as she was topping the charts herself – a rare and generous thing to do. Paul Simon would eventually silence his early critics when it became obvious that he too was serious about bringing groups like Ladysmith Black Mambazo to a wider international audience.
[Listen to Paul Simon's 'Diamonds on the Soles of Her Shoes' from Graceland]
And in an example of musical karma, Dusty Springfield herself would see her career resurrected in the 1980s when the Pet Shop Boys used her voice on their hit single, "What Have I Done To Deserve This," a new wave/dance-rock song that nevertheless owed a debt to black music of the 60s and the disco period.
[Watch the video for 'What Have I Done to Deserve This']
Still, the issue of race rears its head whenever a white artist treads into what is perceived as black music. When Amy Winehouse burst on the scene, while the older black singer Sharon Jones – whose band Amy was using – still played in smaller clubs and sold a fraction of the albums that Amy moved, there were two sets of protests: Some seemed to blame Winehouse for singing this music (this is easily dismissed; I mean, what's she supposed to do, sing Gregorian Chant because she's white?). Others took issue with the media and the industry, suggesting that Amy, young, white, and sporting a beehive of Dusty-esque proportions, was getting an unfair advantage because of how she looked.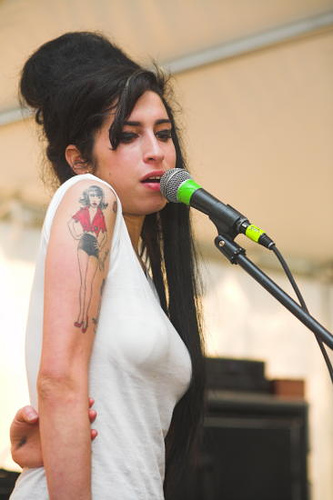 Tell us: What do you think – has music finally begun to move into an Obama-like "post-race" mood? Or would Dusty Springfield face a chorus of protests if she were starting her career today? Leave a comment.
[Amy Winehouse photo credit: Flickr/Lorne Thomson]