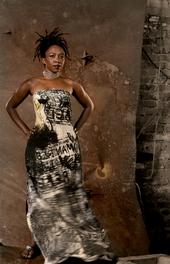 Yesterday on the show, the Zimbabwean pop singer Chiwoniso (pictured) played a song in our studio without her band, without all the production and amplification that she uses on her album. It was just Chiwoniso's voice and the mbira, or thumb piano. But she also talked about her former band in Zimbabwe in the 90s, a hip-hop group called Peace of Ebony. The group did fairly well in their native land… and it reminded me of just how global a phenomenon hip hop has become. Our music library here, which is by no means exhaustive when it comes to hip-hop, contains Western CD releases by rappers from Senegal, Sudan, Brazil, India, and Cuba – to name just a few.
Clearly, hip hop has moved well beyond its roots in the South Bronx. And what was once party music is now a full-spectrum genre: many of the rappers in Africa or Latin America, for example, are highly political. (Rap is a particularly good medium for political messages because the closer the voice is to speech and the further away from song, the clearer the words are.) But here in its homeland, hip hop's image has suffered because of the persistent view of rappers as gangstas and thugs – and of course, a good deal of the blame for that has to go to the rappers themselves, though the media has eagerly picked up that ball and run with it.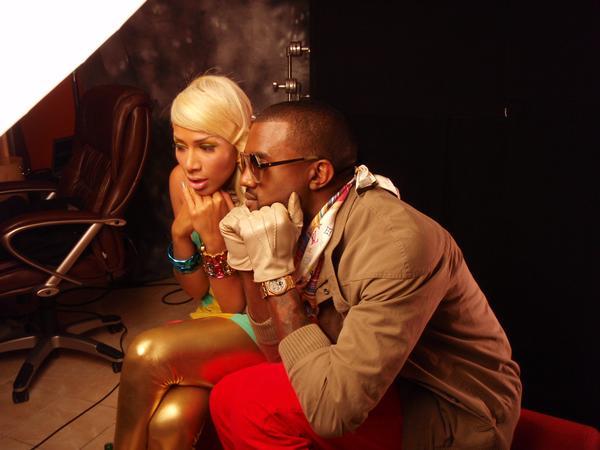 So what do you make of the emerging generation of young rappers who are cultivating an almost nerdy image? Their language may still be kinda rough and ready, but instead of bitches and bling they're talking about Japanese anime or indie films or their computer software. We're focusing today on three scenes, in Chicago (and Kanye West and Kid Sister, pictured), New Orleans, and Atlanta, but there seems to be a whiff of change in the air – as opposed to the rank odor of change in the political arena – that might be even broader.
Tell us: Will this new generation save hip-hop? Do you think hip-hop even needs saving? (Chiwoniso photo credit: David Brazier)