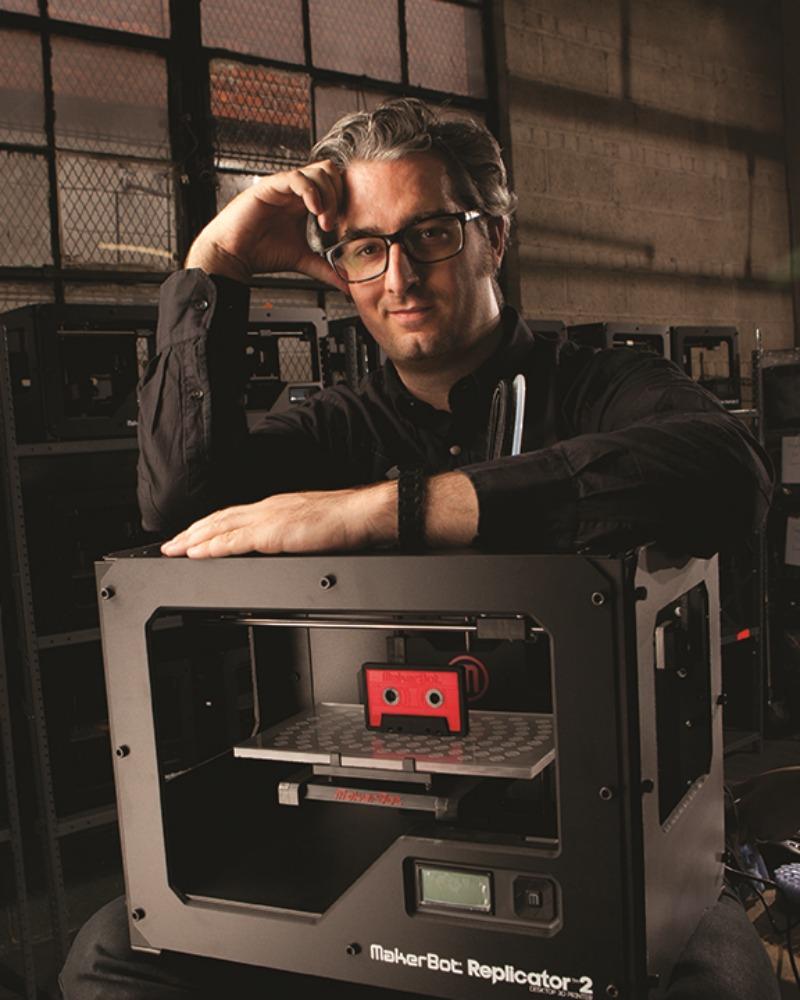 If a button's missing on your remote control, your kid's toy car has a broken wheel, or the temple tips fall off your eyeglasses, you'd probably just throw your hands up and say, well there goes that. Those days could soon be over thanks to a cutting-edge technology: 3D printing.
Recently companies like MakerBot have made 3D printers small enough and affordable enough to find their way into people's homes, to "parents and teachers and folks who just want to live one step into the future," says Bre Pettis, the founder and CEO of MakerBot. "We're rapidly approaching the time when everybody's going to know someone who has a 3D printer."
With 3D design software, anyone can create a plan for an object and send it to a printer, which uses plastic filament to build up the object in fine layers. (Watch how it works below.)
To celebrate the arrival of the future, we're partnering with MakerBot on a new Extra Credit project: a holiday ornament challenge. Winners of the challenge will have the chance to take part in our live event at The Greene Space in New York City on December 17.
---
Entry Option 1: Design in 3D.
Create a three-dimensional design for a holiday ornament or decoration and submit it to Thingiverse. You can find all the details about the challenge (including prizes) there.
UPDATE: The submission deadline has passed. See all the entries here.
---
Entry Option 2: Send us a photo of your decoration. 
Send us a picture of a holiday ornament or decoration. We'll pick the three best entries to be scanned by MakerBot's Digitizer at our live event in New York on December 17.
UPDATE: Deadline extended to 11:59 ET December 11, 2013!
Submit your image here or post a photo to Twitter or Instagram and tag it #3Dornament.
---

Video: Watch a 3D printer in action
Music Playlist
Three Is A Magic Number

Artist: Bob Dorough

Album: The Best of Schoolhouse Rock

Label: Kid Rhino

The Magic Number

Artist: De La Soul

Album: 3 Feet High & Rising

Label: Tommy Boy